We are here to discuss the Madden 23 Ultimate Team game mode for beginners. As soon as the game begins, MUT 23 participants have the opportunity to collect rewards and create their starting lineup. Let's see how we can get started quickly in the first season of MUT and gain a sense of involvement easily.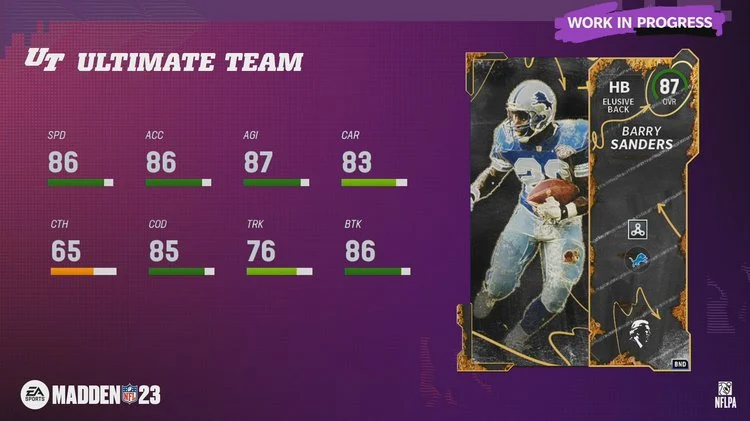 Getting started with MUT 23
The Start Your Ultimate Team Challenge will be the first thing you do when you log into Madden 23 Ultimate Team. The sole objective of this task is to reveal your startup team. You can then perform tasks to obtain the 83 OVR Joe Burrow. B
Several of the Tasks You Must Finish Are Listed Below:
Finish the first drive in MUT 23.
During the first quarter, complete three passes.
Gain ten or more yards on this drive.
You'll receive more benefits, including the John Madden coaching item, as your Field Pass level rises.
How to Locate Unopened Packages
You could become a bit confused about where everything is placed as you navigate the Madden 23 Ultimate Team UI.
To find all of your unopened packs, visit the MUT 23 Marketplace and check in the bottom corner for the unopened packs. If you're interested, you may use the Skills Trainer to obtain some free packs.
Pack Prices
In MUT 23, earn Training Points to buy packs or buy MUT 23 coins which are vital as well, you can visit reputable sellers for purchase. Given that there will be several Madden 23 Ultimate Team upgrades in the future, we advise avoiding buying packs right away.
Additionally, there are options for No Money Spent (NMS) users to acquire new goods just by finishing tasks, making it much simpler.
Field Pass Season 1 for Madden 23 Ultimate Team
The new mechanism known as Field Pass allows users to level up and get awards, making it simple to keep track of your progress and predict the benefits you'll receive.
The season in Madden 23 Ultimate Team will last 60 days, so keep that in mind as you employ the challenges that are now accessible to you to begin leveling up.
FIELD PASS: Complete tasks to receive prizes simultaneously.
In MUT 23, the Season section of Field Pass is unique to the season you're in. Here are a few examples of objectives that may be accomplished in Madden 23 Ultimate Team Season 1:
Score 25 touchdowns in any mode
Score 50 touchdowns in any mode
Score 100 touchdowns in any mode
Score 250 touchdowns in any mode
Score 75 points in any mode
The good news is that your Madden 23 Ultimate Team Field Pass will let you level up whether you play in competitive mode or alone.
EA Play Trial in Madden 23
If you want to play Madden 23 Ultimate Team for 10 hours, you may sign up for the EA Play Trial by visiting EA Play.
You can join up for MUT 23 for just $4.99, and you'll gain a ton of time that will put you much ahead of most other players.