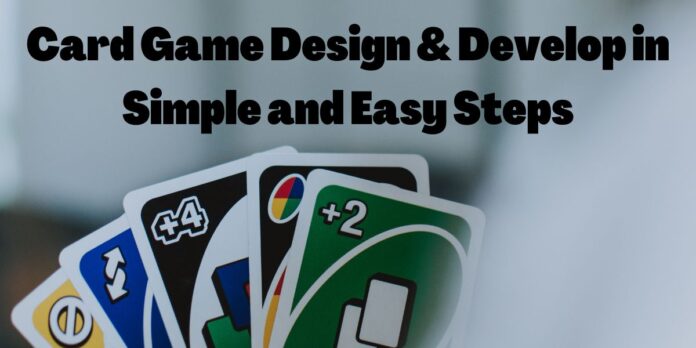 Card games have been immensely popular all over the world since their beginning and nowadays due to digital advancement online versions are also in huge demand. With time more people are showing their interest in online card games and that's why everyone wants to own it as their business. Are you looking to start your card game development? Are you looking for a card game software provider? In both conditions, a game development company is the best solution for you where you can share your ideas and visions and according to that, you can get your card game platform so you can serve your purpose. 
Like online video games, card games have become so popular that people not only play them for time-killing or entertainment purposes but also to earn money also. So, gamblers and players are looking for an innovative platform that is more interactive and advanced that can help them to keep engaging and earn more. A unique design and idea always bring more fruitful results for you. 
Making new card games becomes very easy when you follow a step-by-step process. Here in this article, we are going to discuss the simple and easy steps of a card game design. If you are looking for card game development then this article is dedicated to you.
Steps To Create Your Own Card Game
When you are stepping into card game development then there are various factors that should be counted. In this, design and UI/UX are important aspects because the interface of any game app is the first part where the user interacts. Here are some steps to take into account before starting a card project.
Research the market
In the online game world, there are a lot of card game applications where you can check their design and strategies so you can create your card game app more interesting. Here, you can make a note of these topics to implement in your card game application.
Design.

Card design and theme.

Features that need improvement.

Features that drive user engagement.

The platform of game apps like iOS, Android, or websites.

Technology according to your requirements.
Design and Decide on a Wireframe
Start your card development process by choosing the right wireframe for your game application. After selecting the wireframe, take a view of it with the help of the team so you can do more work to improve it. Always pay special attention to your design sections because it plays a vital role in the game application. Focus on eye catching card game design so it can engage users. 
Create Accurate Mockups
After the design, focus on creating a realistic mockup. If you don't belong from a technology background then hire a professional card game developer so you can apply it very well. Make proper research on the mock up and check how your software will look after putting all elements together and making necessary changes to make it more accurate. 
Organize the documentation
It will be quite good for you if you organize your documents regarding card game design because with the help of it you can easily track your application development process. With that help, you can easily track and maintain the quality of your card game application. 
Technology Stack
The technology stack depends on your application development platform whether your platform is a cross platform or single. With the help of this, you can hire the right team of developers and can proceed with it. At present, most online card game development companies are using these stacks so take a look at the following stack-
App Developers
The success of any card game depends upon the game developers so always hire the best and most experienced developers who can develop a technology-oriented gaming app. If you don't have any knowledge of the tech field then you can also approach a card game development company.
Maintenance and User Support
Testing is the last step before launching your game. You should always have an experienced tech support team that can find out all kinds of bugs in your card game app and can remove them. So players don't face any kinds of issues while they play. 
The Features of an Online Card Game App
You should always include these below given features in your card game application to make it full of advanced features. All these features help you to make your game app more interesting and enchanting. 
Signup and Login

Chat Feature

Multiple Payment Gateways

Refer and Earn

Dashboard

Game Mechanics

Creativity
Final Words
After reading this article you can know all the basic steps that should be taken while you are going for online card game development. This article will guide you very well and if you follow it properly then your card game app will be a huge success.
| | |
| --- | --- |
| Author | Kishan Singh Rathore is a SEO Analyst. He likes to share opinions on the IT |