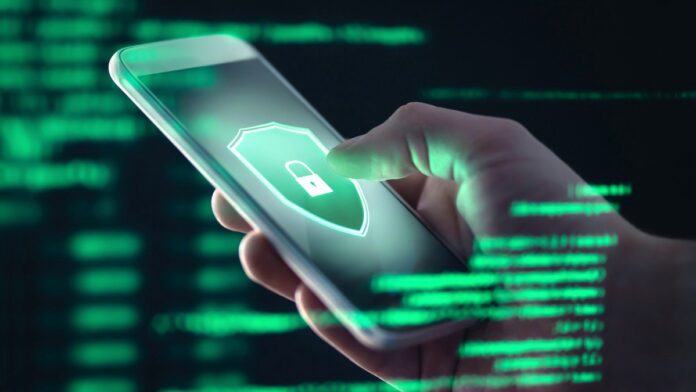 If you are a developer, you need to be aware of the requirements of Apple, Google, Microsoft, Amazon, and others to get their approval before publishing your mobile app. In-app purchases, for example, require the application to process financial information. To ensure that your users' privacy is protected, you should include a section in the app privacy policy explaining how you handle in-app purchases. The section should also clarify if your app store handles billing.
Apple
While there is no single right way to write a mobile app privacy policy, there are certain things that every app developer should consider. For example, developers must disclose data collected from Apple frameworks and services, but may not be responsible for disclosing other data. Furthermore, they must consider whether the data they collect is linked to an individual. This is important, because third parties may use the app data to track users. Listed below are a few key points to consider when writing a iOS mobile app privacy policy.
In addition to protecting user privacy, the app should also disclose what kind of personal information it collects. It should clearly define the type of information it collects, including information provided during account registration, profile information, communications, log data, and cookies. Developers should also note that third-party services may collect more PII than they know. So, make sure to include this information in your app's Privacy Policy.
To protect yourself from legal issues, it is important to have a privacy policy. Even if you only use it for marketing purposes, you should also disclose it to your users. This will give users peace of mind and protect your business from lawsuits. Furthermore, privacy policies can be embedded in an app so that users can navigate them from within the app. If a user has concerns about an app's data usage, the policy will help them determine whether or not the app is suitable for their needs.
Make sure to disclose the remarketing tracking code in your privacy policy. Some users don't know that their apps are being tracked, and they may not want to receive this kind of communication. Be sure to include the unsubscribe link in the Privacy Policy. Additionally, be sure to include an opt-out button in your privacy policy for the remarketing tracking code. These are just a few of the questions to consider while writing a mobile app privacy policy.
Your app must disclose what types of data it collects and how it uses that information. This information should be as clear and concise as possible, as it may be very helpful to users. If you have any doubts about the legality of a certain app, you should always seek professional legal advice. When it comes to mobile privacy policies, it is crucial to adhere to the guidelines laid out by Apple and Google. If you do not, you may end up in the red when trying to make a mobile app available to the public.
Google
It is essential for mobile apps to have a privacy policy, regardless of whether they are built with Google's Android SDK or not. Google requires all developers to be transparent in handling user data, and it has also set out certain guidelines for the use of personal and sensitive data. Apps should also state how long they keep data and what steps they take to protect the data. In addition to following these guidelines, it is important to mention that users have the right to opt out of these practices.
It is very important to publish the date of the last change in the policy. This will reassure users if the policy has changed significantly. In the meantime, make sure to update your privacy policy when needed. Mobile app users are becoming increasingly concerned about tracking and privacy, so it is essential to keep them informed. If you're unsure of what the regulations are, you can look up legal information at legal websites.
Moreover, it is important to note that the privacy policies of mobile apps need to comply with GDPR, the General Data Protection Regulation, which has recently come into effect. This regulation applies to all apps, and it is important to note that it covers data such as the location of a user, their contact information, and their identifiable words. It also applies to payment information and identification numbers. This is especially important if the app is designed to target European users.
In addition to addressing data sharing in an app, developers should also take into account the user's age. While an age limit is not set, parents should not assume their child is older than eight years old. Children are the most vulnerable users in a society. For this reason, privacy policies are important to ensure that kids' privacy is protected. However, even if your app isn't targeted to kids, it should comply with the policies imposed by Google.
A mobile app privacy policy is essential if your app plans to process personal data. You must make explicit disclosures about how your app uses user data and secure transmission of that data. In addition, you must collect consent from your customers to use their data. If not, you may end up in trouble. The best way to ensure you protect your users' privacy is to include a policy in your app's description.
Microsoft
If your mobile app collects information on your users, make sure your policy is clear. Many mobile app users are concerned about tracking and privacy. Therefore, it is essential for your privacy policy to include a disclaimer that informs your users about how you use their information. If you use the "cookies" feature to track your users, make sure your privacy policy explains how your company uses them.
The best way to do this is to write a mobile app privacy policy that is both clear and conspicuous. Besides, it will help protect your company from legal challenges if a user claims that their personal information was misused. Make sure your privacy policy is embedded into your app. Otherwise, users will be able to navigate directly to it without having to leave the app. If you are unsure about how to write a mobile app privacy policy, here are some tips to follow.
When it comes to privacy, you need to give your users the ability to opt-out of the processing of their data. Fortunately, this is easier than you might think. The GDPR is very strict about privacy, and you can get a fine of up to four percent of your mobile app's global revenue if you violate this law. That's why privacy policies are an important part of any business.
Moreover, an app protection policy enables your organization to tailor the protection to your specific needs. But how can you write a policy for Android or iOS mobile apps? Luckily, there are several tools to help you get started. A good starting point is the taxonomy of Microsoft's APP data protection framework. This framework will help you protect your company data without requiring your users to enroll their mobile devices into an MDM solution. Intune app protection policies help you control what apps can access and who can access them.
Amazon
When deciding whether to add third-party cookies to your mobile app, you should understand the risks of doing so. While Amazon does not control the information practices of third-party sites or cookies, you should be aware that these sites can share the information you collect. Your privacy policy must cover these risks, as it will make it much easier for your users to use your mobile app and stay protected. This article will explain some of the risks you should consider when deciding whether or not to implement an Amazon mobile app privacy policy.
Third-party tools can collect information about your users, which makes them more likely to register on your website. If your mobile app or website offers "Login with Amazon" functionality, you'll need to include a Privacy Policy agreement in your terms of service. These third-party tools are often used to make it easier for Amazon users to log in to their accounts on your website. Make sure your Privacy Policy addresses this risk by including the URL to the policy on your website.
The privacy policy of an Amazon mobile app should contain the details that Amazon collects and uses. For instance, Amazon collects information such as name, address, telephone number, location, email, and bank account details. They also collect information about a user's location, IP address, and details of contacts they have made on their mobile device. These details are necessary for improving their services, complying with legal obligations, and enhancing the customer experience.
While many consumers may be comfortable sharing their personal information, most are concerned about whether their information will be shared with third parties. Luckily, Amazon has tools that allow users to limit the amount of information that their apps collect. For example, they allow users to download only a portion of data, while others must submit a subject access request to get the full set of data. In addition, Amazon allows users to manage the information collected by their browsers.