In April 2021, Google announced that Page Experience Update will gradually rollout to all global users and conclude by August for the web and by March 2022 for mobile. The update is focused on improving usability rather than other SEO parameters like keywords or search relevance.
However, they are sure to impact rankings on search engine result pages for global as well as local brands. Here, we are going to see how it'll impact local organic rankings. But before that let's understand what a page experience update is.
What Are Page Experience Signals?
Page experience signals are additional ranking factors for Google to determine the position of a web page based on how well they are compliant with the update. The update includes signals such as —
Core Web Vitals

Largest Contentful Paint (LCP) for Loading

First Input Delay (FID) for Interactivity

Cumulative Layout Shift (CLS) for Visual Stability

Mobile-friendliness

HTTPS for Site Security

No Intrusive Interstitials for Content Accessibility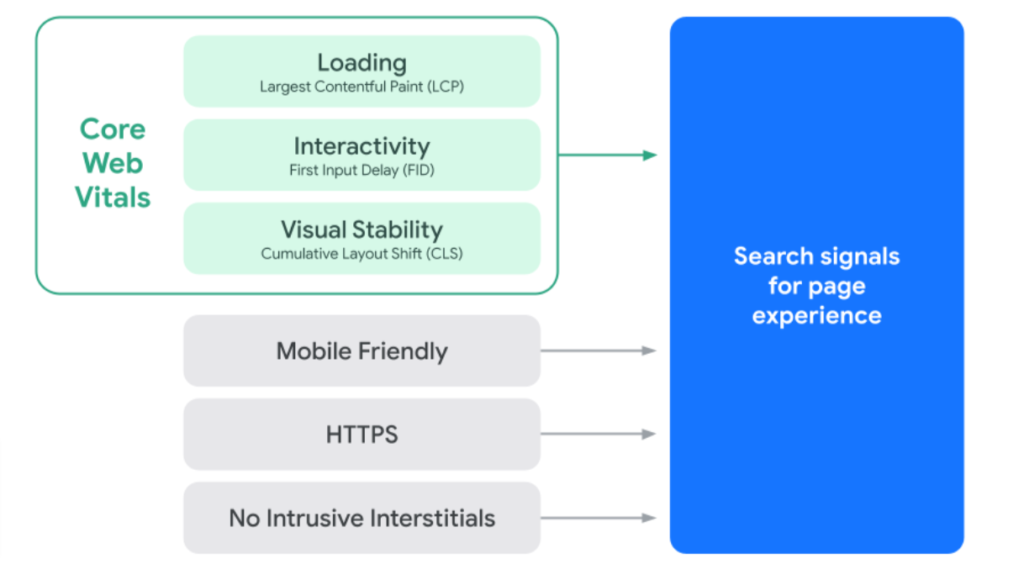 Page experience is not only about Core Web Vitals as generally believed since it also includes a bunch of other usability factors that affect rankings on SERP. Now, let's see how they impact the local organic rankings.
How Page Experience Signals Affect Your Local Rankings?
The page experience update from Google can be seen as a leveling up of its core algorithm metrics and factors. In theory, if your local business website performs worse in these page experience signals than your competitors, they will perform better in organic local search rankings.
Google already considers page loading speed as a ranking factor. Also, other metrics aim to provide users with a straightforward, reliable, safe, and fast web experience on all devices. Thus, local business websites that do not follow such practices will get lower rankings.
Apart from these, Google also considers numerous other local SEO ranking factors as described in the following infographic.
How Can You Improve Your Local Organic Rankings?
Now that we learned the importance of page experience signals, let's get down to how you can improve your local organic rankings.
Increase page load speed for the largest content on your webpage i.e. images, videos, etc.

Reduce page layout shift or major breakouts after the page completes loading.

Improve the interactivity level of your web page.

Ensure your pages are mobile optimized and implement site security by serving pages over HTTPS.

Make sure the content on the page is easily accessible without intrusions or interstitials.
Conclusion
By following the practices listed above, you can improve rankings for your website in local organic SERP. Since Google is getting better and better at understanding the expectations users have when surfing the web, it'll likely make changes to its SEPR ranking position for global as well as local markets.
Thus, it's critical for local business owners to comply with the page experience update for a low impact on their local organic rankings.