Coworking offers working flexibility and state-of-the-art amenities, which are pivotal for employees to deliver peak performances. 
Professionals get ample opportunities to collaborate and socialize with a like-minded community. This can help them efficiently work while combatting work-related stress and burnout. 
No wonder, coworking spaces are thriving, with a 158% increase in utility.
What's more? Reports state that the coworking industry will cross $13.03 billion by 2025.
However, on the flip side, coworking spaces can lead to workplace distractions. This can result in poor, disorganized, and unproductive teams.
In this post, we will share the top seven tips for managing a team in coworking spaces.
#1: Focus on Cultivating a Strong Corporate Culture
Recent research affirms that a strong workplace culture is vital for employee engagement. 
The higher the employee engagement, the better the business outcomes. 
In fact, a report by McKinsey affirms that company culture is the backbone of its profitability and health. Companies with strong corporate cultures can manage their teams efficiently and achieve up to 3 times more ROI than those without it.
Here are a few tips for building a strong workplace culture in coworking spaces.
Share Business Goals, Values, and Mission: This can help imbibe a sense of trust and belongingness in the team, thereby building a loyal workforce. The best part? This can reduce attrition rates and allow companies to achieve long-term goals. 

Maintain Transparency in Work: Working flexibility in coworking spaces can impact team collaboration. However, with transparent work culture, managers can keep everyone on the same page. This can help foster a healthy work environment. 
Pro Tip: Count on tools like Trello to collaborate with the team. This advanced software can help you assign tasks, create deadlines, and track team performance.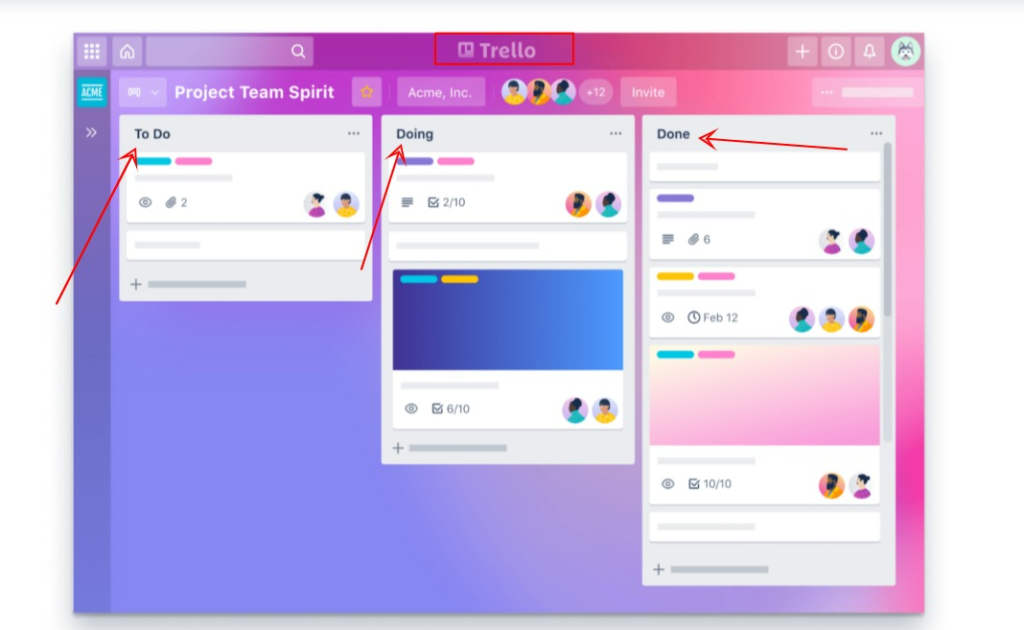 #2: Define Goals for Teammates
Define work processes and time-specific goals for each teammate. 
Embrace employee autonomy by allowing them to handle the work responsibilities. This can minimize the team's dependency on managers while helping them achieve goals. 
Here are a few tips to consider. 
Analyze the gaps in the current work processes. Figure out the challenges of each team member.

Identify the professional strengths and weaknesses of your teammates. Set SMART goals (specific, measurable, attainable, relevant, and time-bound) by acknowledging their strengths.

Define quality parameters and track employee progress. This can help you manage the coworking team and boost their productivity. 
Pro Tip: Invest in AI technology-based employee monitoring software. Microsoft's Workplace Analytics is an excellent tool that allows managers to monitor individual employee performance. Besides, it offers crucial data, such as time spent writing emails, websites, and break hours.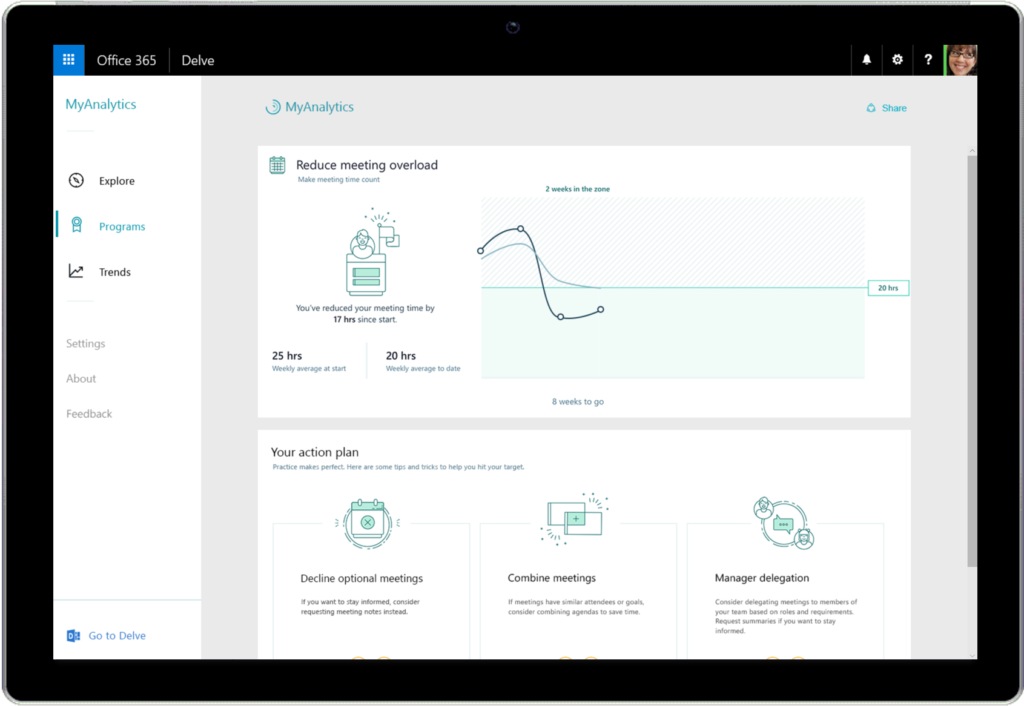 #3: Establish an Open-Door Communication Policy
Coworking experience can become satisfying and engaging with a clear open-door communication policy. 
Open-door communication allows the team to reach out and share their concerns with the managers at any given instant.
This can help boost the team's morale and drive workplace efficiency and productivity.
Here are a few tips to consider.
Understand the communication styles of your team members. This will help you actively listen to and understand their pain points.

Be available and open to project-related discussions over calls and emails. 

Schedule weekly face-to-face meetings to learn about the team's progress and address bottlenecks. 

Deploy advanced tools like

Microsoft Teams

,

Zoom

, and

Google Meet

. These tools can help maintain seamless communication, especially when managers are unavailable at coworking premises. 
#4: Provide Appropriate Seating Arrangements
Appropriate seating can help employees work comfortably and stay around the clock. This can result in high productivity.
A survey states that 74.89% of women and 58.05% of men working professionals felt dissatisfied with their seating. They expected comfortable seating arrangements. 
However, coworking offers an array of seating arrangements, such as private desks, shared desks, and more. 
So, leverage this opportunity to provide the best seating to your team.
For instance, you can install comfy chairs and couches with soft fabric to create a cozy environment around the reception area. 
Similarly, sit-stand desks can be a great option to help employees work proactively and avoid common issues like back pain. Furthermore, you can create personalized private cabins for members that need a distraction-free workspace. 
#5: Invest in the Latest Technologies
Investing in cutting-edge technologies like artificial intelligence (AI) and big data can prove a boon for businesses. 
Here's why –
The ultimate goal of team management is to achieve the desired results within a short timeframe. 
AI-assisted tools and devices mimic human intelligence. So, they can help organizations develop analytical models that reduce the team's workload. This can fasten decision-making and improve their work efficiency. 
On the other hand, big data analytics enables companies to understand customer perception. With in-depth customer insights, teams can adapt actionable marketing strategies. They can create innovative product offerings for their target market. 
No wonder, companies like Starbucks are using AI technology to create personalized offerings to attract customers. Besides, the company uses an app that collects and analyzes customer data.
#6: Emphasize Strong Coworker Relationships
Nurturing strong coworker relationships can help managers establish high engagement in the team. 
According to Gallup, highly engaged team show – 
41% improvement in work quality

18% increment in productivity

18% reduction in attrition rate
The main highlight is managers can achieve business goals with a 23% increase in the ROI. 
Here are a few tips for cultivating solid coworker relationships.
Conduct team-building activities like quizzes, indoor games, and more. This can help you break the ice between team members and enhance their bonding.

Allow your team to spend time in recreational zones in your coworking space. This can help nurture camaraderie, thereby strengthening team bonds. 

Organize lunch or dinner get-togethers at frequent intervals. 
#7: Provide Timely and Constructive Feedback
Timely and constructive feedback is pivotal to empowering teams and boosting their morale. 
It can help the team understand their professional strengths and work on poor-performing areas. So, managers should ensure providing timely and constructive feedback.
Here are a few crucial aspects to keep in mind.
Share a rating for each team member's performance. Analyze their performance according to their skills, knowledge, and behavioral aspects. The feedback should aim at improving their professional and personal growth. 

Arrange a face-to-face meeting to share the feedback. Ask each team member if they agree with the points discussed. 

Ask them to share work-related challenges and offer helpful tips for improvement. 
Pro Tip: Acknowledge your team's effort by rewarding the top performers. This can encourage others to deliver their best performance. 
According to a recent report, 91% of HR professionals say employee recognition helps enhance retention rates. So, this can be a massive advantage for managers to retain top talent in the team. 
Conclusion 
Effective team management is crucial for both team and organizational growth. The shared tips and tools in this post can help managers excel in handling their coworking teams. They can create a positive work environment while ensuring each team member's progress.
So, follow the mentioned tips to drive better team performance and productivity. 
Author Bio
Aanya Rachel is the Content Manager at The Address, a coworking space in Surat, Gujarat. She is passionate about sharing her knowledge, experience, and extensive research in this field. She writes on a wide range of topics related to coworking, the growth of remote workers, startups, and real estate.