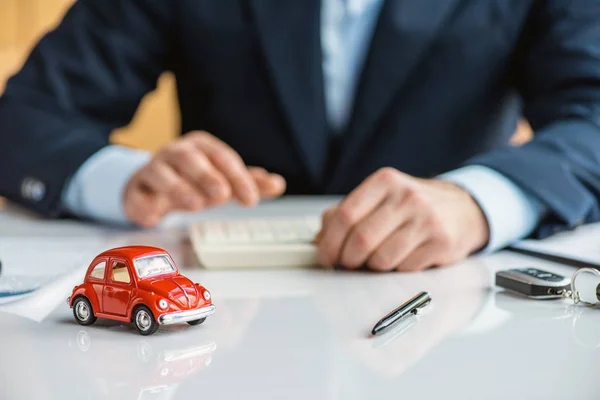 Car insurance is the mandatory coverage you need if you drive any form of vehicle. This protects you financially in the event of an accident, covering costs of repairs and medical expenses for you and other persons involved in the accident, depending on your level of coverage.
However, insurance also assists you in the event that your car is stolen or vandalized, and the financial implications that come with these scenarios.
With life increasingly moving online, there are many reasons you should get car insurance online. However, there are also things you need to look out for to ensure that you are getting the best policy at the right price.
The advantages of online insurance include being able to get a quote instantly, as well as getting a snapshot of your coverage. You can choose options to help you customize your selection and see your adjusted premiums in seconds.
It is common for insurance companies to request a down payment upon the purchase of the policy. This can sometimes be as much as three months' worth of premiums.
Of course, not everyone can afford to make such a down payment, so let's look at what you can do to avoid this and still get the coverage you want and need.
How to Choose the Right Car Insurance Policy
When looking to purchase anything of great financial value, you should first work out what it is exactly that you need.
While it is the law that you have car insurance, and there are some mandatory coverage requirements (such as liability, accident benefits, direct compensation, and uninsured automobile coverage), the rest can be tailored to your needs.
The year, make, and model of your vehicle, as well as its use, are also big factors. Newer and larger vehicles are more expensive to insure, and vehicles used for business (such as food trucks) have different requirements compared to your everyday vehicle.
You should shop around. Make sure that you are getting the best policy that suits your budget. Some companies will offer discounts for people with accident-free histories who have been driving for a long period of time. Some will offer discounts if you bundle more than one policy.
It's also a good idea to read the policy documents before purchasing. Sometimes, when you are getting a quote, not all of the information about the policy is presented. Read up on what the company is offering and how it applies to you.
Once you have the breakdown of the premiums offered, make sure that they fit in with your budget, and have a plan to ensure all payments are made on time to keep your policy active and in place.
How to Get Car Insurance Online Without a Down Payment
There are a number of options for getting a car insurance policy online without a down payment:
Ask your employer: Some companies have an agreement with certain insurance companies, offering coverage without requiring a down payment as a perk. So, it's worth asking your HR team if this applies to your workplace.
Pay in full at the time of purchase: When you take out the policy, if you opt to pay for the year in one payment, you can avoid the down payment. This may work out to be a more expensive financial hit in one go, but it does negate the down payment required.
Finance through a dealership: If you are purchasing a new vehicle through a dealership, find out if they can incorporate your insurance at the same time. This is then paid off in your monthly instalments for your vehicle and avoids the down payment.
Have an exemplary driving record: Most insurance companies will check your driver's abstract to assess the risk of claims. The cleaner your record, the less likely you are to be asked for a down payment, as you are considered less of a risk to insure. This also reduces the need for a down payment.
The Risks Associated With Getting Car Insurance Online
Despite being able to do everything online, there are still risks that you need to consider:
Customer service: How easy is it to be able to talk to someone in the event of a claim or if you just have more questions that you cannot find the answers to? Online services are designed to make our lives easier, but that doesn't take away the need to occasionally talk to an actual person.
Time-consuming: It's always best to compare quotes to ensure that you are getting the best value for money with the coverage you want or need. Still, this can take up valuable time in your day. Comparison sites can help with this issue.
Potential inaccuracy in the quote: Even though you diligently answer all the questions asked, you may still get an inaccurate quote, and the price you see at first might not be the final price when you start the policy.
Data leaks: We hear a lot in the news about companies that have been hacked and people's personal data being stolen. This is a risk for any online company and a risk we take by conducting business online daily. However, by choosing a reputable company, the risk is lessened.
No Down Payment, No Problem
There are always pros and cons to purchasing insurance online. However, by taking the time to compare different policies, you can end up with the best deal and coverage that suits your needs.
Make certain that you read the policy before you purchase to ensure that the coverage you think you are getting is what you are actually getting.
Finally, be sure that you deal with reputable and well-known companies in order to avoid scammers and receive coverage that won't actually protect you in the event of a claim.
Author Bio: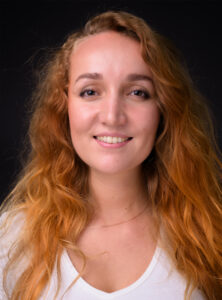 Jessica Coates is a blogger in Toronto. She graduated with honors from the University of British Columbia with a dual degree in Business Administration and Creative Writing. Jessica Coates is a community manager for small businesses across Canada. When not working, she leisurely studies economics, history, law and business solutions.