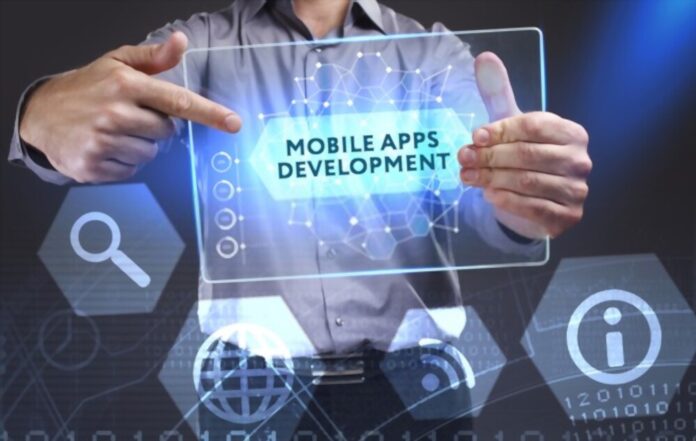 A study shows that there are over 3 Billion People using smartphones. These numbers are constantly rising. Overlooking the opportunities that it can bring to your business can be a huge loss.
Thus, building mobile app development can offer your business with multiple opportunities, more revenue generation, brand visibility and quick recognition. However, a few years ago, creating your own software or website could have seemed like a pipe dream. But both of those things still do. With the online Web Development Tools available, developing a website is simple, easy, quick and economical.
Developing A User-oriented Engaging Mobile App
A mobile application's acceptance by users is essential for a business to succeed. The most important aspect of developing a mobile app is its usability. To increase consumer happiness, utilise a user- centered design strategy while creating mobile applications, mobile websites, web apps, or any other digital products for your company.
You should take into account and adhere to the most crucial elements for a user-centric approach to designing mobile applications before working with custom mobile app development services.
You have come to the right place if you want to learn why developing advanced mobile applications with a user-centric design ensures the development of novel items that will increase sales.
9 Mobile App Development Tips To Use To Boost Your Business Growth
It turns out that the top software development firms use a number of best practises when producing trustworthy mobile apps for customers such as yourself.
By adhering to all of these rules, programmers can stretch budgets, keep projects on schedule, and guarantee that the finished platform is reliable and fulfils the intended purpose.
1. Understanding your targeted audience
This is the most crucial factor to take into account when creating a user-centered mobile app. The creation of a user-friendly app depends on having a clear understanding of the target consumers and their expectations. Therefore, it is the first action you must perform before beginning to design mobile applications.
You must conduct in-depth research on your target market in order to understand what features they want or perhaps don't want in their mobile application in order to satisfy user needs. Identify the technology and specific device that they favour using the most. Every gadget is unique from the others, and every audience has various, varied expectations.
2. Finding the right Mobile App Development Team
Find a group of qualified industry professionals who have handled various clientele. Find a reputable app development company who can collaborate successfully with your core team if you are outsourcing your app development project. As an alternative, if you choose to teach your own staff to develop apps rather than outsourcing, you can engage a consultant with specialised knowledge to assist you.
In either case, you must wait until you are happy with your team before beginning the development process. Imagine your completed mobile app as a perfectly cooked steak. Members of your team provide the ingredients and seasonings needed to prepare your final dish. The flavour and texture of the dish can be substantially altered by even a minor recipe error. 4
3. Wire-framing the idea
The user journey that customers will take to complete the desired action will be laid out in a wireframe by a user experience designer with the assistance of other experts, such as a digital strategist or an information architect, after you have determined the purpose and desired features of your app.
4. Friendly user-interface
Moving on with the mobile app development process without any prior expertise or experience can harm your brand and public perception.
The user interface of your app doesn't necessarily need to be overly imaginative because doing so could make it more difficult to use.
Make it more user-friendly, accessible, and uncomplicated. Ensure that every tab is in its proper location.
5. Break down your app into small sprints
They can be divided into brief sprints. The development team can show the client the work they have done up to that point after each sprint.
In order to make the necessary adjustments, this will assist you find any gaps between what the consumers wants and what you are developing.
Additionally, by using this method, you can launch the application with less changes already in place. Additionally, it guarantees that you can monitor the development of each sub-development, complete the project on schedule, and keep project costs under control.
6. Developing an MVP Product
It is crucial to start with a simple product, learn from it, and use what you know to improve later iterations. This process is known as iteration. A development team can swiftly create and release new application versions through iteration, which also improves the entire process of developing apps.
To guarantee a successful application launch, you can also obtain stakeholder feedback through the iteration process, make the appropriate adjustments, and address any problems.
7. Routine updates
Always have a backup plan in place. Users always seek out new features and upgrades, so it's crucial to keep them happy. The easiest way to do this is through user reviews. Therefore, be aware of what users' expectations are for your app and how to meet them.
The firms' ongoing updates to their device's versions is another factor. You must therefore update your version in order to be compatible with the more recent OS releases. So you must upgrade if you want to stay ahead. While doing this, ensure that the updates function properly on all platforms and operating systems. Make sure they are simple to update, install, and uninstall.
8. Plan your Mobile App Launch in advance
You can take steps to prepare the market for when your product is ready while your development team is hard at work creating your app. You may receive traction on your app's success as soon as it's finished if you start preparing its launch in advance.
Knowing when your app will likely be finished will make it easier for you to begin developing the necessary networking and marketing strategies to set the correct tone for its release.
But be careful not to overdo the promotion. Instead of boring your users until they lose interest, you want to build anticipation in them.
Final Thoughts
While creating your own mobile app, there are many little tricks you may keep in mind as a start-up or small business; starting with the ones described above would be a good place to start. As you begin your app development experience, it's normal to feel a little overwhelmed. The challenges you have when attempting to establish your own app can be overcome with the aid of a reputable mobile app development firm.
Author Bio : Aaron Diaz is a technical writer of gojek app clone development company. He loves exploring new things and sharing writeup skill with others. He has an extensive experience in building successful strategy for app-based industry.