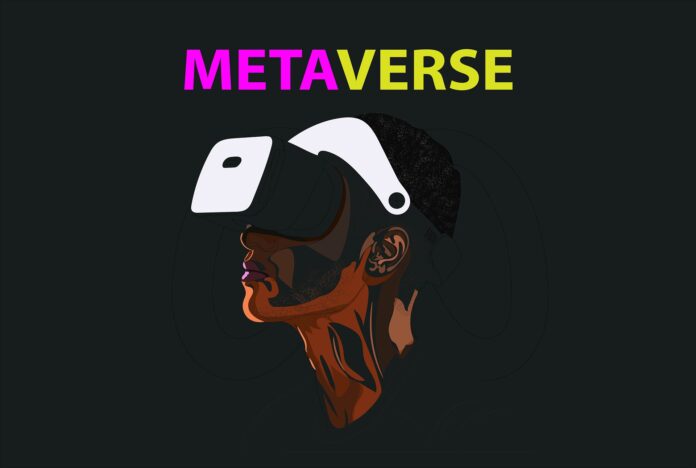 The metaverse hasn't won over everyone. Some people are still in a dilemma. However, as we get more knowledge, it will eventually replace the majority of the current forms of communication. It presents a wide range of prospects to customers, developers, and investors all at once. The concept of an immersive virtual environment is gaining popularity. The gaming industry is one of the many areas that the internet has changed.
Gaming Industry
The gaming platform and the metaverse are currently inextricably linked. The gaming industry is expected to generate $300 billion in sales by 2026. Making it one of the internet sectors with the greatest growth rates. This is essentially the result of virtual reality development. Future technologies like artificial intelligence, augmented reality, and virtual reality offer a realistic 3D experience.
Metaverse and the Current Technology
The Top Metaverse Development Companies have reached new heights during the Covid epidemic because of these innovations. The metaverse can provide virtual employment, real estate, retail, e-commerce, entertainment, and education opportunities. Before we go into the options for game app development, let's discuss Metaverse, how it works, and get an insight into how quickly you can join this virtual parallel reality.
What is Metaverse?
The metaverse employs cutting-edge technology such as AR, VR, and AI to create an immersive virtual experience. For the time being, social connections are its main focus. It is predicted that the internet personas will someday eclipse our physical bodies in importance. Virtually conversing with relatives and friends using a digital avatar may become commonplace.
Additionally, it will give you access to online locations and tools where you can explore, buy, make purchases, play games, and do a lot more. With this concept, you can live a digital life in the metaverse where you can engage in the majority of your regular social activities.
It's critical to understand that the metaverse is made up of multiple virtual worlds rather than just one. In the majority of these developing countries, people can virtually strengthen social bonds.
This is made possible by adding an immersive 3-dimensional layer to the internet. The outcome is a more realistic and complex virtual experience. Although the notion of the metaverse is not new, it is now evolving into a brand-new immersive experience.
The Security of a Decentralized System
Currently, credit or debit cards are the preferred methods of payment in the metaverse. The expanding metaverse has a lot more to offer. It is a community-governed, decentralized system. Furthermore, their payment method is powered by cryptocurrency wallets.
You will be protected against scams and other dishonest internet activity. Here, it is possible to own digital assets using non-fungible tokens. No longer are they limited to a single game platform. Interoperability has opened up a lot of business options.
Simply said, the old metaverse is expanded by the new one.
Playing here enables you to earn rewards, document your experiences, and share them with the communities. As it runs on a peer-to-peer business model, with developers receiving sales commissions.
Also Read : How To Optimize Windows for Better Gaming Performance
Gameplay in the Metaverse
The metaverse is already accessible to the video game industry. As a result, video games have featured the social aspect of the metaverse for almost 20 years. Second Life and Fortnite are a couple of instances of social and game systems. Video games have substantially improved in terms of both graphics and playability throughout time.
Thanks to advances in hardware and contemporary technology.
Games in the Metaverse Await a Sea of Seamless Possibilities
Games as a Platform: More Than Just Gaming
This is a crucial capability for a developer to build and integrate content. The potential for players to produce their own content and use the gaming platform for other purposes will expand the flexibility of gaming owing to the metaverse.
Earn money while you play concurrently.
However, play to earn is an important aspect of the metaverse. You accomplish more than merely create experiences and resources. However, you can also use a cryptocurrency accepted by the platform to exchange them for other things.
Technically, the gaming scene in the metaverse is a social one. With the advent of multiplayer games, the metaverse now allows you to connect with other players and invite them to games.
Transportable digital assets
The metaverse is designed to be interoperable. As a result, users can transfer their digital assets between platforms. For example, in-game things such as abilities, gear, and weapons can be transferred between games.
A realistic virtual reality experience
The metaverse makes use of augmented and virtual reality to enhance the online experience. Users can select between 2D and 3D experiences. Depending on their choices, they can choose whether to reside there.
Essentials of The Metaverse Gameplay
Mixed and Augmented reality
Augmenting reality enables real-time 3D renderings of the environment and objects. Along with visual and acoustic benefits, it also stimulates the senses. Mixed reality, on the other hand, blends the actual and virtual worlds at the same time.
Online games that use virtual reality
The cloud is used to analyze and store game-related data before it is transmitted to the gaming console. Virtual reality is a motivational experience that mimics the real environment, as opposed to cloud gaming.
Ethical and Legal Concerns with Games in the Metaverse
The legal framework for controlling ownership of in-game items is still in flux. It's possible that some NFTs won't function together. To allow users to trade, proprietary ownership must also be acknowledged.
Age Restrictions or Permissible Limitations for Minors
It is crucial to have sensor control over the right game and activity content.
Problems with Infrastructure
It's important to note that the metaverse is still evolving in this area. Trade regulation and a cap on NFT development services and assets are two challenges that need to be addressed.

 Conclusion
The realm of metaverse game app development is an enthralling one. It will open up opportunities for developing cutting-edge technologies that could change how we live. Numerous tech behemoths and unicorns have already realized the metaverse's potential.
If the metaverse is to prosper, it must focus on solving problems with protocols and technology. Considering how frequently the industry of game production changes, there are endless options for developers.
Author Bio :
Kenny William is a content cum digital marketer at Yudiz Solutions Ltd, a leading Blockchain Development Company. She is an avid reader and likes to remain updated for the latest blockchain technology trends.