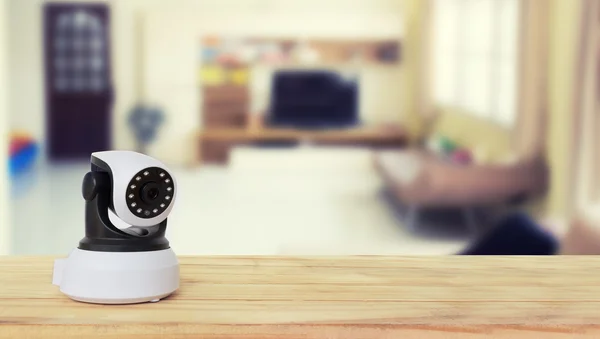 Have you ever heard of an internet protocol (IP) camera? They are one of the best surveillance cameras currently on the market. IP cameras are significantly better than traditional analog security cameras when it comes to recording security footage on your property.
Unlike traditional analog security cameras, which record low-quality video directly onto a VHS tape, PC hard drive, or DVR, IP cameras send high-resolution video to an in-house computer or a remote cloud storage location. Having an IP camera allows you to review surveillance footage from virtually anywhere as long as you have a device that's connected to the internet.
IP cameras have a wide field of view, low light sensitivity, and the ability to produce very high-resolution video. For all of these reasons, many people living in Ontario use IP cameras to protect their homes. By installing IP cameras, you can keep an eye on your family and your home at all times, thus ensuring their safety.
What tools are needed to remotely access your IP cameras?
If you have IP cameras installed on your property and integrated with your security system, there are a few tools that will be necessary to remotely access their live feed. First and foremost, you will need to have an internet router that is properly configured to allow access to your camera.
An IP camera should be plugged into the Local Area Network (LAN) that your router provides. Using an ethernet cable, connect the camera to the router. Next, you will need access to the proper IP address for your camera. In most cases, the security network software will have a page where you can access your network status, including the camera's IP address.
Alternatively, you can refer to your router configuration software and search for a screen with the IP addresses of the attached Dynamic Host Configuration Protocol (DHCP) clients.
After that, you will need your router's WAN/External IP address. You can do this by opening a web browser and logging into the router that connects to the internet by entering its local IP address. You can find the username, password, and other relevant information in the router's documentation. Then, all you have to do is search in the router's configuration for the WAN address.
Finally, in order to view the footage from your IP camera, it is necessary to download the required software onto the devices that you intend to view the feed with. IP cameras typically come with their own software for this purpose, but you can also opt for third-party software in most cases.
How to Set Up Remote Access to Your IP Cameras
One of the best features of an IP camera is remote access. However, to take advantage of this feature, there are a few things that you must do. Once you are sure that your camera is connected to the internet, that is when you will need the camera's IP address.
Then, check the camera's HTTP and RTMP port numbers, which should be accessible on the device's settings page. Log into your router's web interface and set up the port forwarding rules. The final step is to open your web browser and enter a URL address that consists of your WAN IP address and your camera's port number.
For instance, if your WAN IP address is 182.34.154.135, and your HTTP port number is 8001, you would enter the URL "182.34.154.135:8001". Whenever you type in this specific URL, you will be able to view the feed from your IP cameras online for free outside of your home network.
What are the benefits of remotely accessing your IP cameras in Ontario?
With a security camera system that includes IP cameras, you can get remote access to a live feed of what is happening at your home or business in Ontario so that you can keep an eye on things in real time, even when you are not there. If you need to be out of town for a while, you can check on your property any time, from anywhere.
This capability is especially important for protecting the safety and security of your property. After all, if there is a break-in or another unexpected emergency like a fire, you will know what is happening right away and can contact the authorities to ensure the matter is properly dealt with.
Being able to remotely access your IP cameras can also be handy in situations when you would like to check in on employees or contractors while you are away.
If you have kids or pets, you can also keep an eye on them with such cameras to ensure that they are not in any trouble. Ultimately, having IP cameras will provide you with peace of mind, as it will keep you connected to your property from afar.
Why Remotely Accessible IP Cameras Are a Necessary Part of a Good Security Setup
It is human nature to think about the worst-case scenarios in situations where you are out of the loop. When it comes to your property, that could mean imagining all the scenarios in which the security of your home is breached while you are away. Although you may have never dealt with such a breach in the past, it is certainly not beyond the realm of possibility.
In fact, there were 36,928 cases of breaking and entering in Ontario in 2021 alone. The thought of being victimized by such a crime can be rather stressful and tiresome to consider. Fortunately, it is possible to relieve this kind of stress by installing IP cameras on your property. IP cameras are remotely accessible, meaning you can check in on your property any time and anywhere and know exactly what is going on in your absence.
With that kind of connection to your property at all times, there will no longer be a need to wonder, and you can live your life worry-free. If there ever is a true cause for concern, your remote access via your IP cameras will make it possible to respond appropriately and in a timely fashion. Therefore, it is important to make IP cameras a part of your home or business security setup.
Author Bio :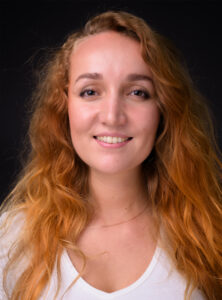 Jessica Coates is a blogger in Toronto. She graduated with honors from the University of British Columbia with a dual degree in Business Administration and Creative Writing. Jessica Coates is a community manager for small businesses across Canada. When not working, she leisurely studies economics, history, law and business solutions.