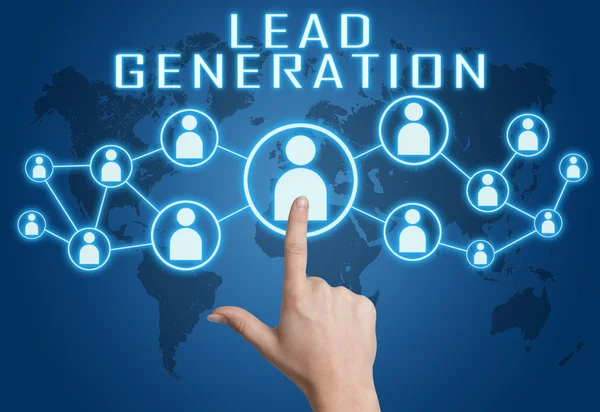 Outsourcing is a booming trend in the business landscape as the model is cost-effective, hassle-free, and efficient. Not surprisingly, more and more business owners are embracing the approach. The best thing about letting a specialist do the heavy lifting for your company means your staff can focus on the core functions of the business. Moreover, you can eliminate the hassle of hiring and managing dedicated teams for specific objectives.
The concept of outsourcing extends to various business processes, from IT support to customer services, software development, and payroll management. Collaborating with lead generation experts is a great idea as it can serve several benefits extending beyond the primary purpose. You can rely on it as a key growth driver for your business. Let us explain why you should consider these services in 2023.
Connect with qualified prospects
Lead generation can be a frustrating job because it often entails talking to hundreds of people, only to find a few that are actually likely to convert. Your sales reps feel frustrated when most calls do not yield results. They may even lose their productivity and efficiency, which may affect interactions with genuine prospects. But collaborating with experts reduces the burden of your sales team as they connect directly with qualified prospects. Outsourcing companies know their job well, so they know where to look for potential buyers, when to target them, and how to steer the initial conversations.
Make extensive cost-savings
Outsourcing is inherently cost-effective compared to hiring an in-house team, so embracing this model can help you make extensive savings in the long run. Besides cutting down recruitment expenses, you can save on training costs, infrastructural investment, software licenses, employer taxes, and admin costs. You need not give these resources a yearly hike and incentives to retain them for the long haul. The model definitely makes sense for small businesses and large enterprises.
Focus on business-critical functions
Letting an expert provider generate leads for your business gives your team more time to focus on business-critical functions. They have more time when they do not have to constantly struggle to separate genuine prospects from long lists of potential ones. With outsourced lead generation solutions at hand, your sales team can pick other jobs like easing the buyer journey down the conversion funnel, addressing doubts, and providing customer support. Moreover, managers and business leaders do not have to micromanage the lead generation team, so they can concentrate on things that matter more.
Get the flexibility advantage
Another benefit of outsourced lead generation service is the flexibility that comes as part of the package. You can select the size of your team and increase or decrease it without worrying about hiring or firing people on the fly. For example, rapidly expanding companies can effortlessly scale their lead generation initiatives by getting more resources onboard. Likewise, you can reduce the team size during lean phases. Nothing gets better than the flexibility of the model if you want to build an adaptive process.
Seal deals faster
Hiring a lead generation agency is your chance to seal the best deals faster because you have a team of experts handling the process. Consider it a time-saving strategy to push your business on the growth route sooner than later. You also get a competitive advantage with the best leads uncovered for your sales team before the competitors have them. If your product and service are good enough, you can retain these customers for good and even get valuable reviews and recommendations from them.
Evaluate your results
Another benefit of partnering with professional sales development representatives is that you get to evaluate your results. Knowing the numbers gives you an insight into factors like your target persona, buyer expectations, and pain points. You can assess your strengths and weaknesses and rework your business strategy for better outcomes. Moreover, you can go through the reports to understand the ROI of the initiative. The measurability of results eliminates guesswork from the process and makes it more data-driven.
Leads are the lifeblood of a business, regardless of its size, scale, and domain. Generating them is crucial for growth, stability, and survival in a competitive landscape. But getting fresh leads and maintaining the momentum is easier said than done. You need a team of experts to work on the process constantly and consistently. Alternatively, you can outsource the process to enhance it for better outcomes within less time. Outsourcing is the best decision because it delivers more benefits than you imagine, so you must consider switching to the model this New Year.
@Sahilbeniwal@submitcore.com please look into this…
_Assigned to Sahil Beniwal_