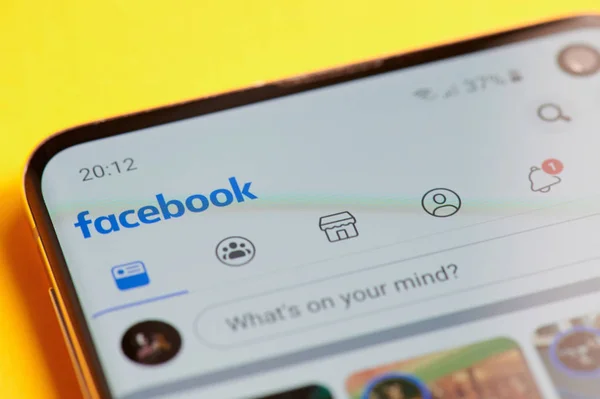 To facilitate local transactions, Facebook has introduced a marketplace. However, this also means that many dishonest persons are out there hoping to benefit the general public. For this reason, the Facebook marketplace also poses some serious risks despite its usefulness.
As a customer, you should be wary of the numerous scams found within its content. Marketplace fraud might happen to you in several different ways. Scammers may use false profiles populated with stock images to lure you into buying their expensive vehicle at a ridiculously low price.
Others pretend to be interested buyers or sellers to obtain sensitive information or financial resources. You may protect yourself from online fraud by being vigilant and taking sensible steps before submitting personal or financial information.
Regarding reaching customers and selling goods, Facebook Marketplace is a game-changer for small businesses. Although the software has good intentions, it does have some security issues that users should be aware of.
According to research from the University of Oxford, Facebook users are at a greater risk of being victims of cybercrime because the social media giant's "idealistic" algorithms encourage users to trust strangers. If you're considering selling items on Facebook, here are ten measures to protect yourself from fraud.
1. Make sure you know where to meet
It pays to keep an open mind about meeting potential customers, but it's also necessary to exercise caution when choosing where to do so. Hold the gathering in a public venue if you're exchanging money or other valuables.
Because of this, your odds of becoming a crime victim will decrease. It's best to play it safe when visiting somebody from out of town. Stay away from crowded venues like subways and malls.
Stop by a quiet coffee shop or other public spots that are less unlikely to be observing your meeting. If the other person recommends coming to their house for a discussion, it's essential to clarify why they can't agree on a neutral location.
2. Use cash exclusively
While most of us would instead use a credit card or PayPal when making a sizable purchase, it's always best to bring cash when meeting an unknown person. Your money and possessions are in danger if you utilize any payment method other than cash.
A credit card provider or payment service like PayPal can help you sort out payment issues if the other party fails to pay for the goods or services you delivered. There is no assurance that you will get your money back if you choose a method other than cash.
3. Don't send anything out until you've been paid in full
You should be very cautious about sending products before you are paid in full, no matter how eager you are to finish the sale and receive payment for the item you sell. Don't send anything out till you've been paid in full.
It is fraud if the customer offers to pay only a portion of the total price before the item is shipped and the balance after they receive it. Don't send anything until you've been paid in full to avoid scams on Facebook Marketplace.
4. Never reveal private information
You must never disclose personal information, such as your email address, to a stranger, no matter how desperate you are to make a deal. If someone asks for your contact information and you don't want to provide it, say that Facebook is your preferred contact method.
Most scammers will ask for contact details like your phone number or email address to steal your identity. Do not give out any private information to anyone who asks for it, and notify them on Facebook if they do.
5. Use the tried-and-true services and features of Facebook
Be sure to use Facebook's verified services and capabilities, and take precautions against scammers by adding your real mobile number to your profile. Facebook Marketplace and Facebook Groups administrators may send you messages that look like they came from the group's official account.
Scammers frequently pose as Facebook group administrators to gain the trust of potential victims by sending them Marketplace messages. When you doubt the authenticity of a Marketplace or Groups message, just click over it to check who sent it and then report the false ones.
6. Be very wary of any offer that seems too promising
An incredibly low price for a good or service that seems too good to be true is probably a fraud. Avoid deals that seem too excellent to be accurate, and stick with reputable users exclusively.
Interacting with the user is acceptable if their post has received many likes and supportive comments. There's little use in engaging with a post that has only received a handful of likes and comments.
7. Ensure you're dealing with the right person by verifying their location and identification
Scammers frequently use Facebook to conduct their operations, and these "fake" profiles will have a photo and a made-up name. It's crucial to check the user's credentials before purchasing from them. 
You can do this by clicking over the person's name, clicking the arrow that appears, and clicking "View Full Profile." It will link you to their profile, where you may verify their identity by selecting "View as [name]." The "Search" function on Facebook is another option for locating a user.
Conclusion
Facebook Marketplace is an excellent way to sell your goods, but there are also many scammers on the platform. You can avoid being a victim of a scam by following these steps. If you are unsure about the seller, ask for contact information, check the feedback, and make sure you're buying from a reputable company.
Facebook Marketplace Scams are a huge problem in the digital world. Hundreds of stories about people getting scammed out of their money or personal information. 
To avoid falling victim to these scams, it is vital to stay up-to-date with the latest scams and keep an eye out for warning signals that can help you identify a scammer. Private investigators also help people stay away from these kinds of scams. They use their skills and knowledge to help their clients find their needed answers.
Author's Bio
Mr. Baldev Kumar Puri
CHAIRMAN, AMX DETECTIVES
Mr. Baldev Kumar Puri is a professional, Private investigator experienced in this field for 30 years. He is also a distinguished member of the Association of Private Detectives and Investigators- India. He is working there as the Deputy General Secretary-National.