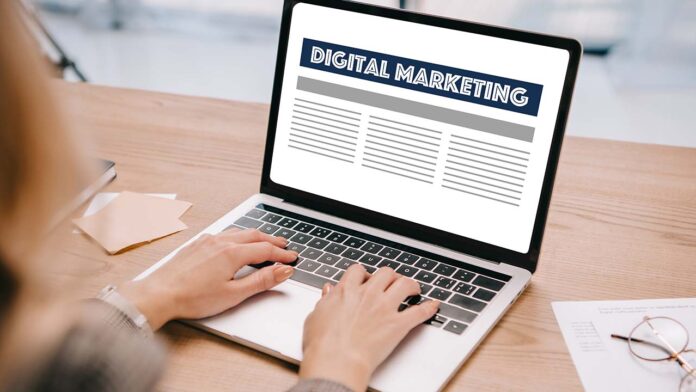 Are you trying hard but still struggling to convert your leads into customers? If so, you might wonder why some businesses excel at converting their leads into customers while others struggle. It all revolves around the digital marketing funnel. The digital marketing funnel is a potent framework that helps you visualize the journey that potential customers go through, from knowing your business to making a purchase.
If you are also curious to learn about the digital marketing funnel, you have landed right. In this blog, we'll explain what a digital marketing funnel is, its importance, the various stages involved in it, and how you can make the most out of your advertising efforts by utilizing this marketing funnel. So, without further digressing, let's get started!
What is a Digital Marketing Funnel?
A digital marketing funnel is a visual representation of the customer's journey from the beginning, when they first know about your product or service, to the final stage at which they purchase. This framework is called a funnel because, similar to a funnel which is broader at the top and narrows down to the bottom, the digital marketing framework also narrows down the pool of possible customers as they progress down the funnel toward the ultimate purchasing stage.
To put it the other way, a digital marketing funnel is a business strategy for converting leads into potential customers by guiding them through the various stages of the consumer journey.
What is the importance of a Digital Marketing Funnel?
When running a business, you must understand that business needs more than just creating an online presence. Establishing a strong and attractive business presence and getting blazing-fast web hosting to make your business accessible all the time is essential, but you need to put in more effort in marketing your business in order to succeed online. Just like you make efforts to choose the best hosting plan among shared, VPS Hosting, or dedicated for your business, you need to understand each stage of the marketing funnel to reap the benefits of your marketing. This is where the digital marketing funnel comes into the picture.
Understanding and having a digital marketing funnel for a business is important for a variety of reasons. At first, the digital marketing funnel can help you identify where your potential consumers are in their customer journey and how you can best meet their demands at each stage.
By understanding buyers' journeys, you can easily tailor your marketing efforts to the specific stage of the funnel. This will assist you in creating more focused and effective campaigns that are more feasible to convert and help you succeed online.
Moreover, you can effectively track and measure your marketing efforts using a digital marketing funnel, which can help you identify areas for improvement and allows you to optimize your campaigns to maximize your ROI. Thus, the digital marketing funnel is valuable and can help you grow your business strategically.
What are the different Stages of the Digital Marketing Funnel
There are multiple stages in various types of funnel, but the most typical digital marketing funnel consists of four main stages. In this section, we'll discuss each stage in detail to help you understand the digital marketing funnel in a better way.
The four stages are:
Awareness
Interest
Decision
Action
Awareness Stage:
The first and topmost stage of the digital marketing funnel is the awareness stage. This is where potential customers discover your company, product, or service. At this initial stage, the customers are typically searching for solutions or information to a problem they have, and your intent is to capture their attention and familiarize them with your brand.
This stage is also called the attention, discovery, or engagement stage. In this stage, you must optimize your business organically and market it holistically to reach its potential customers, spread brand awareness and drive increased traffic to your site.
The wider the audience you can reach, the more people you'll have in your funnel to convert.
However, this is where most marketers make mistakes. Remember, everyone is not your audience. So, you need to target the right audience to drive the desired results.
You can avail yourself of search engine optimization, social media marketing, paid advertising, and email marketing to reach your intended audience, boost brand awareness, and increase traffic to your site.
Interest Stage:
The second stage of the digital marketing funnel is the interest stage. In this stage, potential customers show interest in your product or service and consider whether it's suitable for them. Up to this point, they are already aware of your brand and are exploring more about your products and services. They might be reading your blog, subscribing to your newsletter, following you on social media, or visiting your site. In this stage, your goal is to keep them engaged and build trust with your brand.
You can nurture this relationship by sending them valuable and informative emails, creating valuable blogs, and providing solutions to their queries. This will help you strengthen your relationship with your potential customers and build trust within your brand.
Decision Stage:
The next stage is the decision or consideration stage. Up to this stage, potential customers have decided to purchase your product or service. They might need more details about your products or services, enquiring more about the payment and refund methods, or adding your products to their cart. In such cases, your goal is to provide customers with the details they need to make an informed decision and guide them toward purchasing.
Tell them how you are different from your competitors and how you will be the best choice for them. Try acquiring customer reviews to display your credibility. In addition, you need to strengthen your interaction with your customers and show them your expertise and value. For this, you can offer them free trials of your services, provide them discounted offers, or do anything that can engage them with your brand.
Action Stage:
The final stage of the funnel is the action stage, where the potential customer is ready to make a purchase and becomes a paying customer. In this stage, your goal is to make the purchase process as easy, streamlined, and secure as possible to ensure a smooth and positive customer experience on your site. You have to be clear and transparent with your pricing with no hidden charges, ask for the required information and try to avoid multiple clicks and lengthy form fields. Moreover, try to minimize the obstacles to purchasing and reassure your customers that they are making an appropriate choice.
All these will help enhance the purchase experience of the user on your site and ensure their return to your site in the future.
# Loyalty and Advocacy
Many marketers believe that this marketing funnel is incomplete and must also focus on customer retention and advocacy. This is because without returning customers, businesses can't grow and thrive online. Therefore, it's crucial to track customer loyalty and advocacy. The more returning customers you have, the more valuable your brand will become.
Thus, after the purchase stage, you must continue to interact with your customers and engage them with the brand so that they can continue to be your loyal customers and help the business grow and thrive uninterruptedly.
In addition to this, you must also ask your customers to supply feedback so you can display your authority and credibility to your audience and also help bring in new customers to your business by spreading the word about you.
How to Improve Your Marketing Using a Digital Marketing Funnel
Until now, you might have understood what a digital marketing funnel is and its various stages. So, let us go over how you can improve your marketing efforts using this framework and help your business grow and succeed online.
Produce Quality Content
In order to take advantage of the digital marketing funnel, first, you need to create content that is tailored to each stage of the funnel. For example, blog posts and social media content are great for the awareness stage, while case studies and product demos are more suited to the decision stage. In addition, your content must be of high quality and must be created, keeping search engines and users in mind to drive desired results.
Focus on a holistic approach
In addition to creating quality content, you must focus on holistic SEO to help it gain increased visibility on search results. Ensure to focus on your on-page, off-page, and technical SEO to help your business gain increased visibility, reach the targeted audience, drive more traffic to your brand, and generate more ROI. Moreover, invest in search engine marketing and social media marketing to reap more benefits, such as increasing brand awareness and business reach and driving increased leads to business.
Employ Email Marketing for your business
You can take advantage of email marketing. It can be used to nurture leads and guide them through the marketing funnel. You may develop personalized email campaigns that deliver useful information at each level of the marketing funnel and assist you in converting more leads into loyal clients.
Personalize Your Marketing
Personalization is the next action you can take to maximize the potential of your business. It is the key to creating a positive customer experience and making them feel special and valuable to the brand. For this, you may use customer data to personalize your marketing efforts and make each potential customer feel important to you. This will increase the possibility of converting them into loyal customers and generating more desired results.
Track and Optimize your marketing campaigns
Running marketing campaigns is crucial to reach a targeted audience and attracting them to the brand. However, what is more, important is to measure and optimize them to drive increased revenue. You can use analytics tools to track and measure the performance of your marketing campaigns and identify areas of improvement. This will assist you in optimizing your campaigns as per the need and ultimately improve the ROI.
Retarget your Ad campaigns
You can also avail yourself of the ad retargeting strategy. It can help you easily reach out to potential buyers who have previously expressed an interest in your business. By delivering relevant advertising to these users, you can engage them with your brand and convince them to make a purchase.
Provide Excellent Customer Service:
Last but not least, providing excellent customer service is critical for converting leads into paying clients. Make sure your customer service is excellent and can assist you in providing timely assistance to your customers, engaging them with the brand, and strengthening your relationship with them. Great customer service offers a positive experience for clients across the funnel and encourages them to continue purchasing from your brand, which increases repeat business and helps your business prosper online.
Conclusion
Creating a business presence is not enough for business progress; they need a strong marketing strategy to grow and thrive online. Therefore, understanding the digital marketing funnel is essential for creating a successful marketing strategy. By modifying your marketing efforts to each stage of the funnel, you can create more targeted and effective campaigns that are more likely to convert and generate more return on investment. Here, in this blog, we've gone over everything in detail to help you easily understand the digital marketing funnel. This will help you boost your marketing strategy and help your business go above and beyond.
By using the tactics mentioned above, you can enhance your marketing efforts and convince and direct potential customers toward the final purchase decision. So, start implementing the above suggested effective tips today and see how the digital marketing funnel can help you take your marketing to the next level!
Good luck!