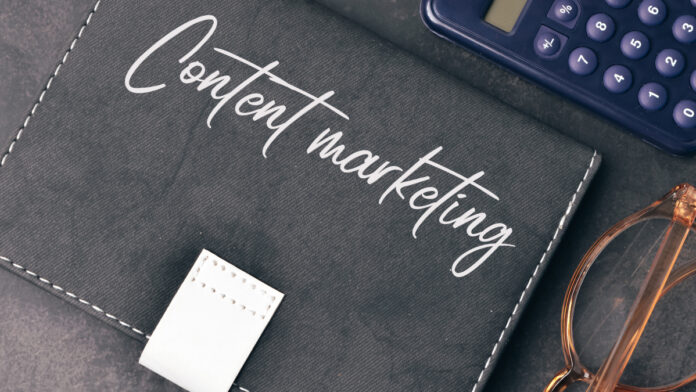 Compelling content is a crucial factor in your marketing strategy. Your target audience wants to read valuable content that can help them in one way or another. And after having effective content, sharing them with the customers most compellingly and naturally is the only way to make your marketing strategy successful. This process of attracting and engaging customers with content is known as content marketing. 
Content marketing has been around us for more than two centuries. It's nothing new, and you don't have to be a specialist to understand it. Using it in advertisements was an easy and profitable way at that time. However, rising costs and lower ROI forced marketers to look for alternatives. Now, content creators are also publishers and distributors. Whether small or large. It involves creating, planning, managing, and distributing content via blogs, social media, apps, and more to increase leads, sales, and engagement. 
Why is content marketing important?
All leading brands with the highest market share, including Microsoft, P&G, John Deere, and Cisco Systems, use content marketing to make customers aware of their products and services. They use content marketing because it 
increase sales

Save costs

Bring loyal customers

Make profits
Before asking anyone about content marketing, think for a second about your behaviour when you see a marketing campaign in your life. If the information it contains is irrelevant and extraneous, you will ignore it just like many others that you see daily. Content marketing focuses on relevant and valuable information and makes the brand stand out from the crowd. 
How content marketing creates leads and boosts engagement?
Content marketing helps small and large businesses to achieve their sales goals and spread brand awareness. The following are some methods of content marketing to increase brand awareness, enhance customers, and boost sales. 
It focuses target audience 
Content marketing allows you to do extensive market research, the first stage of creating a marketing strategy. It's necessary because your product may fail without knowing where your potential customers exist. With thorough market research, you can save time and achieve your campaign goals without going out of budget. 
It drives higher conversion rates
Almost all leading businesses use content marketing to drive conversion rates and compel customers. When comparing adopters and non-adopters of content marketing, adopters have approximately six times higher conversion rates than non-adopters. While content marketing involves time, skills, and money, it drives conversion rates much higher than traditional marketing. 
It concentrates on personalized content
IBM digital experience survey reported in 2015 that nearly 56% of marketers accept that personalized content drives engagement rate and helps businesses achieve their vision. Personalized content produces brand recall and encourages customers to engage personally with the brand. It allows them to ask questions and give positive feedback valuable for both customers and business. 
It provides effective channels to reach customers
Content marketing allows businesses to reach customers via various channels such as social media and Email. Social media and Email are the most effective ways to get target customers and make them aware of your products and brand. It will also boost brand recognition and build trust in your potential customers. So, content marketing allows you to reach as many platforms as you want to get the target audience.
It generates leads step by step
Content marketing is a strategy that guarantees businesses reach customers most effectively. It is based on extensive market research, buyer persona, relevant content, social media roles, improving landing pages, and an attractive CTA. So, content marketing boost leads and builds trust in the customers for the brand. 
Final Verdicts
The objective of content marketing hasn't changed much since the days of stick figures painted on cave walls. Learning to sell an idea/product or build a brand's online presence via content is complex, time-consuming, and ever-changing.
Aspects of any digital marketing strategy. Content marketing is less expensive, efficient, captivating, and highly customizable for practically all organizations and industries.