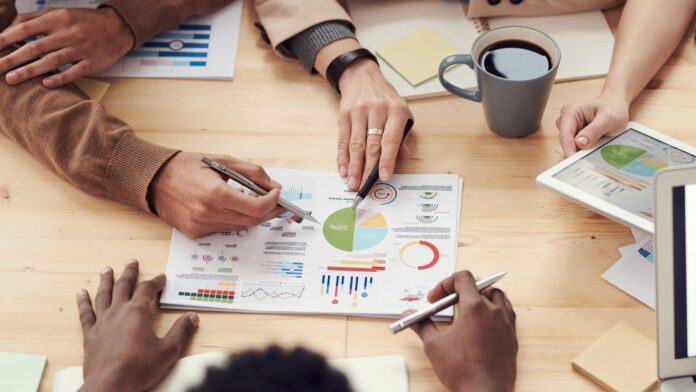 Developing a business strategy is the first step in taking your small business to the next level. Creating a solid strategy for your business will help your company reach a wider audience, engage with consumers more effectively, and remain nimble when faced with challenges. After all, every successful venture begins with a good plan. In this article, we'll cover some of the most important steps you can take to develop a successful business strategy for your brand.
Developing a Business Strategy in 5 Steps:
There are 5 basic components to take into consideration when developing a business strategy. These components are your identity as a business, the problem your company addresses, how your company solves that problem, the market your company sells to, and how you differ from the competition. The steps described in the following 5-step plan are designed to make you think about how these components fit into your business model. Once you've identified these five components for your business, you'll be in a much better position to plan for the future.
Develop a True Company Vision
The first step to creating a business strategy for your company is to develop a company vision that everyone can rally behind. Think of your vision statement as a glimpse of where you'd like the company to be in the future. It should include aspirations for your company's scale, volume of customers, and even what markets you might want to branch into. Don't be afraid to be specific when developing a company vision.
There are two main functions of a company vision. The first is to clearly articulate the business's identity. A good company vision statement should include the name of a business and its one-sentence elevator pitch. Essentially, a vision statement should clearly answer the questions "who are you as a business?" and "what do you do?"
The second function of a company vision statement is to provide everyone at a company with a vision of the future to rally behind. This is important because without sharing aspirations for the company's future it can be easy to lose your direction. Your business may struggle if everyone has a different idea of how the company should grow. Aligning everyone's aspirations with a single vision statement ensures that every member of the company is working to reach the same goal.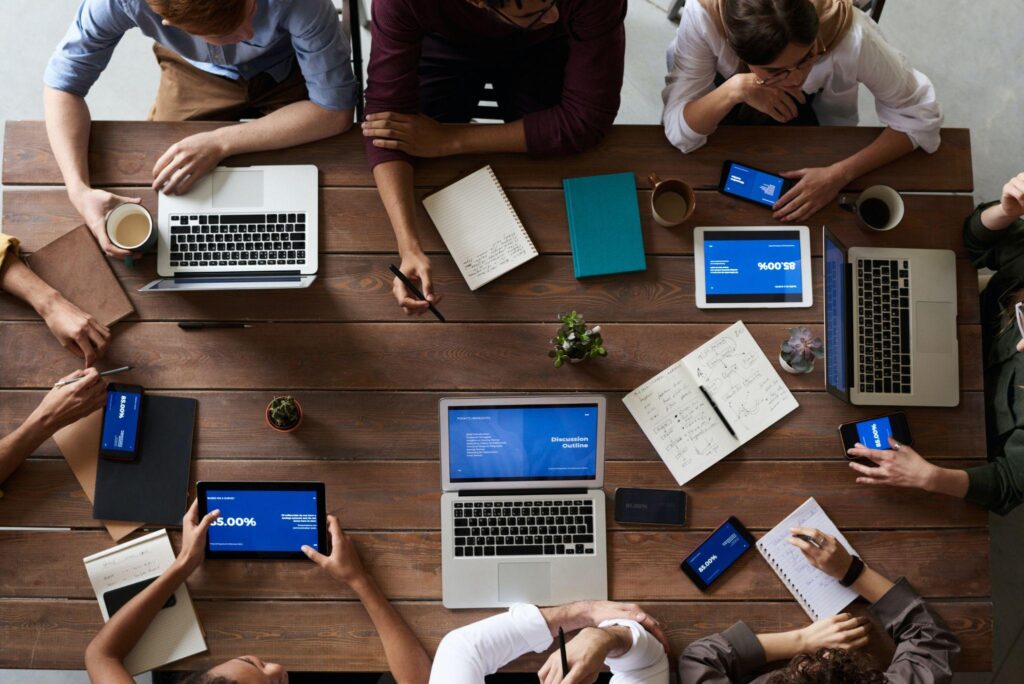 Identify the Problem Your Company Solves
The primary function of a business is to provide its consumers with a product that solves an issue or improves their life in some way. This is true of every business regardless of what product they offer and what industry they're in. In order for your business to truly serve its customers, you need to think about what problems are burdening them. Identifying that issue allows you to better frame the product in your marketing campaigns.
For instance, people who like to kayak but live in urban areas may be struck with a unique issue. Large kayaks can be difficult to store in smaller apartments. Kayak companies that manufacture inflatable or foldable models can market their products as a direct solution to this issue. This way, customers get a kayak that fits their specific needs, and the kayak company gets to make some money.
Define Your Targets
To effectively market your product, you'll need to understand the people you're marketing to. This is important because different people have different spending habits depending on a number of factors. These factors include age, gender, income, location, and nationality just to name a few. Understanding your audience is the first step to effectively engaging with them.
Define Competitive Advantage
Defining your competitive advantage helps you focus on your company's product as a solution. You can do this by identifying specific ways that your company is unique compared to the competition. You can then shift your business strategy to make the most of these advantages. A company's competitive advantage doesn't necessarily need to be revolutionary to be effective. Some companies even bank on something as simple as a better shipping model than their competitors.
Let's take the example of a hypothetical bicycle shop that caters to casual audiences. One issue its customers may face is that other bike shops only carry high-end equipment that college students can't afford. In this situation, our hypothetical bike shop could use our casual focus to our advantage. By carving out a niche in the market our bike shop can secure a guaranteed market.
Analyze the Competition
An easy way to gather market information that is oftentimes overlooked is to analyze your competitors. For example, you might find that the competition is preparing for a major change in the market by partnering with a change management consultant. You can use this information to expect a transition of some kind in the market and alter your business strategy accordingly. If you ever feel lost about the next steps for your business, look to the competition and see how they managed to grow.