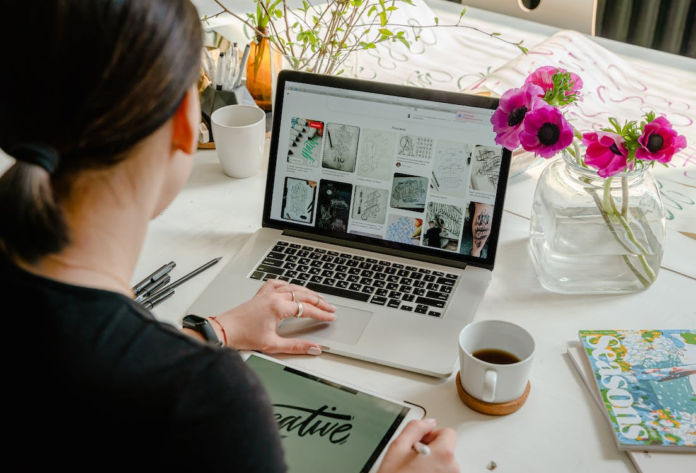 Online businesses have experienced a substantial boom over the past few years. Hence, the competition is fierce nowadays. To stand out from the crowd, you should embrace digital transformation and smart investments, which aim to reduce costs and increase customer satisfaction, boosting profitability. All eCommerce businesses have access to a myriad of technologies that can help them achieve the aforementioned. Nevertheless, as there are so many tech tools, sometimes it's hard to make a choice – that's why we've prepared this short guide. Keep reading to learn more about the 5 tech must-haves for an online business.
First of all, you should have a chatbot and/or an IVA – more on that later. It would also be great to get a recommendation system, as many buyers tend to buy recommended things. Additionally, you should develop a solid and functional mobile app, as many people use it to do their shopping. You can offer multiple payment options to make things even easier for your potential shoppers. And a tool that can make running a business more optimal and efficient is warehouse automation tech.
1. A chatbot and/or IVA
A chatbot or an Intelligent Virtual Assistant (IVA) is a modern and effective way of engaging with customers. Not only that, but it is also a great way of reducing engagement costs. As a way of shopping, eCommerce brings us many benefits, such as buying things wherever and whenever. However, what eCommerce is missing is communications. Integrating a chatbot or an IVA into your website helps you overcome that lack. When you compare shopping in a brick-and-mortar store with eCommerce shopping, you can notice how employees help customers pick a product by sharing some of their advantages or listing some valid alternatives. Or they just help them in making the right decision. Chatbots and IVAs have the same function.
2. Recommendation systems
Another thing your eCommerce can benefit from is a smart recommendation system. According to some studies, more than 30% of online shoppers are willing to pay more for suggested products. Also, since customers are constantly bombarded with suggestions, they start appreciating the personalised ones. So, we get higher engagement rates and boost profits in the end. Moreover, there is certain behavioural analytics you can deploy to predict your customers' wants more efficiently. The main goal of recommendation systems is to achieve greater customer satisfaction and revenue. How do these systems work? Well, imagine you are shopping for baby clothes – a successful recommendation system would suggest other baby things you might need, such as a stroller, a carrier, and bottles.
3. Mobile apps
More than half of all sales today are conducted over mobile phones. The statistics also suggest that this trend is on the rise and will be so in future as well. Hence, having a personalized mobile app is a huge benefit for your eCommerce. Through the app, customers can interact with your brand. They can also learn about new and useful purchases. Additionally, what's great about the mobile apps is a simple and quick checkout, which customers appreciate. If you don't already have a developed app or one in progress, you should seriously consider it.
4. Multiple payment options
One of the number one reasons for cart abandonment is difficult checkout and payment options. If customers can't simply go through the checkout and pay for the products, they are most likely to try and find a seller who offers a simpler checkout and payment. Paying through a digital wallet is by far one of the most preferred ways of online payments. For instance, PayPal is one of the favoured online payment platforms that offer to pay in a few most used currencies. You can also use social media and sell your products directly, besides offering a few ways of making payments.
5. Warehouse automation tech
What you can also do to automate your warehouse is obtain a warehouse automation tech tool. Warehouse automation brings you optimal inventory management, easier financial reporting and carbon footprint reduction, among other things. It makes running a business more optimal and efficient. You should consider modernizing your warehouses with a handy tool such as this.
These are just some of the top tech tools that can enhance your business. Consider which ones are a priority for you and start implementing them, one by one.