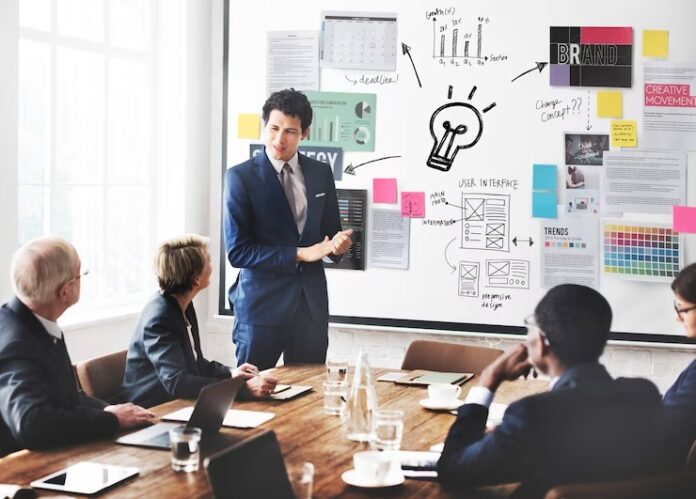 One of the most crucial abilities in any company is project management. You'll be well prepared for a wide range of professional problems if you can learn how to balance the numerous components of a project, get all the team members together, and keep things on track.
Targeted courses are a great approach to combine these diverse components, consolidate strategies, and offer professionals the assurance they need to succeed. While some project management abilities can be learnt on the job, this is not always the case; apply, learn and train with PMP certification online. Learning from an authorized institute greatly affects your learning and training. 
Despite differing duties and responsibilities, "project manager" and "product manager" are sometimes used interchangeably. While both include handling something, the distinction is in what they manage. 
To clarify this misunderstanding, we review the distinctions between project and product management.
Project vs Product
First and foremost, it's critical to comprehend the distinction between a project and a product. A product produces continual value for clients and doesn't necessarily have a specified period, whereas a project is transient and has a defined set of activities and delivery deadlines. This is largely because products need to stay up with consumers' expectations because their demands change daily, if not hourly.
Responsibilities Of A Project Manager
Project managers' job is to transform strategic plans into doable, task-focused projects. They create budgets, resources and oversee the full delivery of a project, ensuring it is finished on schedule. Essentially, they carry out the strategy, keep tabs on it, and ensure it is successful.
Sounds easy, doesn't it? Sadly, it's not quite that easy. Directing a project's scope is highly difficult since you have to coordinate and assign time, funds, and resources while also managing the project team and any potential problems or dangers. It's safe to say that completing a project on schedule and within the allotted budget requires a well-organized person.
What a Product Manager does
Product managers aim to develop a product that consumers need and want. They are in charge of overseeing the product's whole lifecycle and creating a future vision for it. Customers' requirements and expectations alter daily, as was already said. This indicates that the fundamental ideas that guide a product manager's function are continual development and agility.
The development of a product plan is another important duty. This essentially outlines the steps the product team must follow to realize the product vision. The product manager's work doesn't end when the product is finished. Beyond the initial design, they keep track of the product's evolution over time through market analysis and advertising.
Project Manager's Abilities
Project managers adopt a goal-oriented mindset and are primarily focused on execution. They enquire about who, when, and how. As the primary decision-makers, they must gather and analyze data to make evidence-supported decisions. 
Communication is essential because they interact with external stakeholders and their project team. Other stakeholders need frequent updates to keep them informed and satisfied, and the project team needs a strong, unambiguous leader. They must be proficient in planning, organization, risk management, and conflict management.
Skills of a Product Manager
Product managers need to think more creatively to develop a product strategy that benefits both the company's customers and its bottom line. They have positioned themselves in the customers' position to establish a voice that speaks for a whole group because they are worried about the "what" and "why" questions. 
Empathy and curiosity are necessary to fully enter the user's world and comprehend what they need and want. Given that numerous goods are created to address certain problems, this understanding also relates to problem-solving abilities. Therefore, being an excellent problem solver and having an innovative mindset are essential qualities for a product manager.
Do They Cross Over?
There are several aspects and talents that project managers and product managers share, although they have separate duties and obligations. To make decisions and develop a successful product, both must be effective communicators and leaders, report frequently to the pertinent stakeholders/clients, and have a solid understanding of the sector.
A PMP certification is ideal if you wish to advance your project management career. The PMP certification, considered the gold standard in project management, attests to your thorough knowledge of best practices and project management procedures.
The skills you'll gain on a project management course will be very helpful, whether or not project management is a part of your day-to-day job. Authentic project management courses provide a wide range of practical methods and abilities. They equip participants with the knowledge and skills necessary to excel in the contemporary workplace.
Online project management courses are available. This flexible work makes it easier to fit studies around your current profession and guarantees a course to suit everyone.