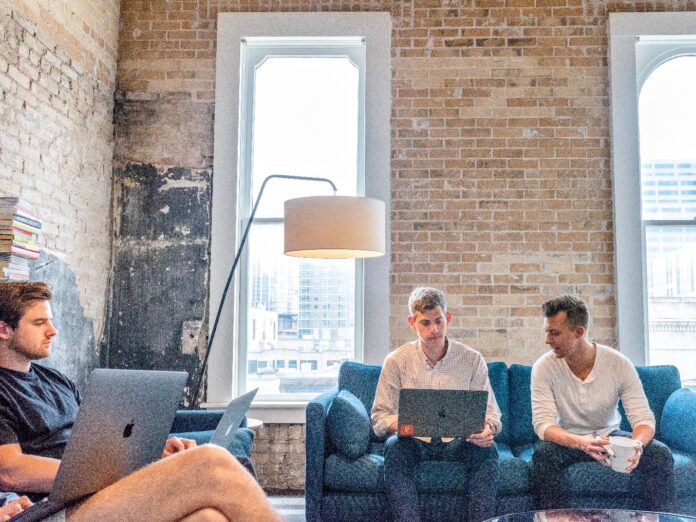 IT outsourcing is the practice of contracting out the provision of IT services to another company. Outsourcing can be done on a project or service basis and can involve a wide range of services, from basic support and maintenance to more complex development work.
There are many advantages to outsourcing your IT business processes. For starters, it can save you money. You can avoid expensive upfront costs and instead pay for the services as they are used. This can save you thousands of dollars over the course of a year. You can eliminate the need to hire additional staff and instead focus on running your business.
But while outsourcing can be an effective way to reduce costs and improve efficiency, it is important to carefully select a provider who understands your business and is able to deliver the necessary level of service.
Companies have multiple reasons why they outsource. If you don't know where to start or if you are still on the fence about whether outsourcing is the right fit for your business, then you are in luck. In this article, we will be delving into the valuable lessons you get when outsourcing your IT needs.
So, without further ado, let's get started.
Know When to Outsource
When it comes to business, there are always opportunities to save money and time by outsourcing specific tasks. For small businesses, this can often mean outsourcing their IT needs. But when is the right time to start outsourcing your IT needs?
The answer depends on a few factors. Here are some guidelines to help you decide when to outsource:
If you don't have the time or expertise to manage your IT, outsourcing is a good option. There are many companies that offer IT services, so you can find one that fits your needs and budget.
If you are expanding your business and need more bandwidth or storage space, outsourcing can help you get up and running quickly. Most IT service providers have a wide range of products and services available, so you can find one that meets your specific needs.
If you are struggling to keep up with the demands of managing your IT infrastructure or don't have the staff or expertise in-house, then outsourcing may be a good option.
Mind Differences in Culture, Language, and Time Zones
When outsourcing work to other countries, it is important to be aware of the cultural differences in how people think and process information. Language barriers can also create misunderstandings and lead to errors. In addition, time zone differences can cause delays in communication and project timelines. By understanding these differences, you can reduce the chances of problems arising when working with a team located in a different part of the world.
Here are some tips for managing those differences:
Don't make assumptions about what someone means based on your own cultural or linguistic background. Ask questions to clarify any ambiguity.
When giving instructions or setting deadlines, be specific about what you mean and allow for leeway when scheduling due to time zone differences.
Use online tools such as video conferencing and messaging platforms to help overcome communication barriers.
Respect the cultural norms of the team you're working with, even if they differ from your own. This includes understanding that not everyone operates on a 24/7 work schedule.
Cheap Isn't Always Better
Outsourcing IT work can be a cost-effective way to get projects completed, but it's important to remember that cheap isn't always better.
When looking for an outsourcing partner, be sure to ask about their experience and qualifications in order to ensure the quality of the work. Also, make sure that you have a clear understanding of the project requirements and expectations in order to avoid any misunderstandings.
By taking the time to do your research and plan ahead, you can ensure a successful outsourcing project.
Cheap outsourced labor can often lead to lower quality work and frustration on the part of the client. Find a reputable outsourcing company with experienced professionals who can provide quality work at a fair price.
Communication and Coordination Go a Long Way
When outsourcing work to an offshore partner, define the roles and responsibilities of both the onshore and offshore teams. This will help to ensure that everyone is clear on what is expected of them and that there is no confusion or overlap in duties.
Establish expectations for the project. This includes specifying deadlines, what tasks each team will be responsible for, and what level of communication is required. By setting these expectations upfront, everyone involved will know what is expected of them and there will be fewer surprises down the road.
Everyone must be on the same page to ensure that the project can run smoothly. It is absolutely crucial to have a plan for communication, which can include weekly or monthly conference calls, as well as updates on the project's progress.
Properly Vet Potential Outsourcing Partners
When outsourcing work to offshore vendors, check if they have the requisite skills, technology, and processes in place. Ensure that the company you're working with has the expertise to do the job right.
In some cases, companies have outsourced work to vendors who were not equipped to handle the work, which resulted in poor quality or missed deadlines.
Before outsourcing work, ask the outsourcing company about their capabilities and experience with similar projects. Do they have a good track record? Research the company's track record before signing on the dotted line. Look for reviews from previous clients to get an idea of what working with them is like.
Are their employees qualified? Make sure that the company you're working with employs qualified professionals who are capable of completing the task at hand.
This will help ensure that the project is successful and goes as smoothly as possible. Additionally, have a plan in place for quality assurance and regular communication with the vendor.
Never Outsource Fully on Day One of Your Business
Outsourcing from the first day can lead to disaster. You may not be able to control the quality of the work, or the workers may not be able to understand your company's culture and values.
First, you need to have a plan and know what you're doing. There are many things to consider when outsourcing, such as who to partner with, what work to outsource, and how to manage the process.
If you don't take the time to plan properly, you could end up with a lot of problems, from increased costs to decreased quality of work.
IT outsourcing is a long-term investment, so make sure you're ready for it before you take the plunge.
It's best to start small, outsourcing only specific tasks or projects that you know you can't handle yourself. Once you've established a good working relationship with your outsourced team, then you can start outsourcing more complex tasks.
Outsource Only When It Is 100% Necessary
Scale only when your business is ready and it's 100% necessary. The same goes for outsourcing.
Many businesses, especially those in the early stages, feel pressured to grow rapidly. While scaling up can be an exciting prospect, it's important to do so cautiously and only when your business is ready. Jumping too quickly can lead to problems down the road, such as cash flow issues and a lack of focus.
When you're ready to scale, make sure you have a clear plan in place. If you need to, outsource some of your operations, including IT functions, and make sure you have the resources in place to support growth. Keep in mind that not every business needs to scale; if you're happy with the size of your business, there's no need to change things.
The Bottom Line
Outsourcing your IT needs can provide a number of valuable benefits for your business. By working with a qualified and experienced provider, you can save time and money while getting the most out of your technology. So, if you're looking to take your business to the next level, consider outsourcing your IT needs today.
If you are looking for a great option to outsource your IT needs, Flexisource IT is an outsourcing company in the Philippines that you should consider. They offer a wide range of services, from software development to web design, and they have a team of highly skilled IT professionals who are dedicated to meeting your needs.
Author Bio: Flexisource IT is your best gateway to top-calibre fully managed IT teams dedicated in servicing Australian businesses and startups to scale up and grow rapidly.