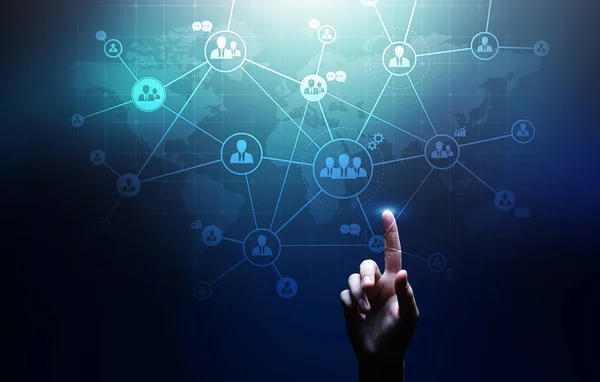 Marketing has become quite a crucial component for different businesses when it comes to attracting new customers and retaining them. To ensure that your marketing campaigns are working properly there are some KPIs or Key Performance Indicators that help you track the success of your marketing campaign. In this blog, we will discuss the top 10 KPIs to measure success.
Top 10 KPIs that all Marketing teams must Use to track performance.
Website Traffic
It is one of the most basic factors in determining success. Based on the number of visitors visiting your website, you can get some valuable insights about how popular your brand in getting. By tracking the website traffic, you can determine if people are really visiting your website, from the region they are coming from, the pages they visit, and much more. It is quite important because you can determine the marketing channels which more playing a key role to drive most of the traffic to your website and based on that you can make further decisions.
Conversion Rates
 In layman's terms, the conversion rate is the percentage of the total number of visitors taking decisions like purchasing any service or product that you offer out of the total number of visitors visiting your website. This is quite a crucial KPI as it helps you to know how effective your marketing campaigns are. By tracking the conversion rates, you can know which pages of your website are underperforming and outperforming. Based on this information you make further decisions about improvising your marketing campaigns.
Email Open and click-through rates
Click-through rates or Email Open rates help you to determine if your email marketing campaigns of yours are really working and track the total number of people, who are really opening your emails and taking action from them. This helps you to know the weaker points of your email marketing such as calls to action, content, and subject line that you can further optimize and make it more effective.
Social Media Engagement
 If you are using social media channels for marketing your brand then you can use this key metric to know the level of engagement on the social media applications. Moreover, you can analyze how many audiences you are reaching and connecting with. Based on different information such as the location or age group of the audience, you can optimize your social media marketing strategy and optimize it to drive more prospective customers to your business and improve engagement.
Customer Lifetime value
This helps you to measure how well the relationship is yours with the customers over the period of time they were your customers. It gives you a good understanding of the long-term value of your applied marketing strategies. If you want to calculate this then you can simply multiply the number of purchases per customer by the average purchase value. By tracking CLV you can discover the top marketing channels that help you to generate more revenue and retain a large number of customers.
Return on Investment (ROI)
ROI helps you to determine the return on investment you get from marketing campaigns. Based on the ROI you can segregate the most effective marketing campaigns and optimize them to generate more revenue. Further, you can also use this to make data-driven decisions about the budget allocation to different marketing strategies.
Customer Acquisition cost (CAC)
CAC or customer acquisition cost is the amount you are spending to acquire one customer. You can easily calculate CAC is calculated based on the total cost spent on marketing campaigns devices by the number of new leads generated. This helps you to know how much money you need to spend to get one customer and optimize the marketing campaigns further to increase effectiveness and reduce cost. Also, it helps you to make data-driven decisions.
Lead Generation
You can measure the total number of leads generated from different marketing campaigns. The number would help you to know how many people from the audience are attracted to the products and services you are providing.
Brand Awareness
With brand awareness, you can get an estimation of the level of familiarity and awareness of your brand based on the target audience. This would help you to know which marketing campaigns and channels are more effective. By tracking the level of brand awareness, you can get valuable insights about how your brand is observed by the audience and what are the key areas for improvement.
Bounce Rate
Bounce rate helps you to measure the number of website visitors who leaves your website just after looking at one page. A high bounce rate is quite bad as it indicates that your website is not meeting the end needs of the customers and not providing sufficient information to the visitors. Based on the bounce rate you can discover the bad pages and improve them to engage visitors with your website content.
Final Verdict
The list of Key Performance Indicators (KPIs) of marketing would help you to measure the success of your marketing campaigns, identify the areas for enhancements and make more data-driven decisions to drive customers to your businesses. All the above-mentioned KPIs are quite important but you can focus more on the KPIs that is quite relevant to your business. It is also important for you to know that KPIs are a great medium to know customer preferences, trends, and behaviors based on which you can make decisions and build strategy.
Author Bio:
Prashant Pujara is the CEO of MultiQoS Technologies, top Flutter App Development Company in USA with experience in on demand Marketplace App Development Solutions where you can Hire Cross Platform App Developer India for your business. He oversees the company's commercial and delivery operations, as well as strategic planning and strategy.