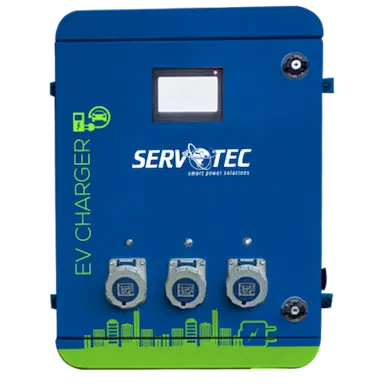 All Indian business owners, take note! Do you desire to participate in the future? In this blog post, we'll examine why pursuing the establishment of EV charging stations will be a wise move for Indian business owners and why it might signal the start of a successful foray into the clean energy sector. So hold on tight as we all delve further into this fascinating area!
Overview of the Indian EV Market
Entrepreneurs are keen to enter India's expanding electric vehicle (EV) sector. Many entrepreneurs want to buy EV chargers in India. But is this a wise decision?
For instance, it is challenging to locate customers in many regions of India since there is a lack of EV infrastructure. Additionally, EV charging stations demand a large financial expenditure that may only be possible for select business owners.
Entrepreneurs looking to invest in EV charging stations face both opportunities and obstacles in the Indian EV sector. Still, with the government's help, businesses can invest in establishing EV charging stations.
India is not an exception to the trend of electrification throughout the world. As part of its National Electric Mobility Mission Plan (NEMMP) 2020, the Indian government has encouraged the growth of electric vehicles.
Additionally, the technology required to put up these stations is still developing, and there are now just a few EV charger producers in India. Costly conditions and limited availability could result from this.
What Infrastructure Is Needed For Installation Of An EV Charging Station?
Knowing what infrastructure is needed to put up a station is crucial if you're considering establishing electric vehicle (EV) charging stations in India. Here is a summary:
EV charging stations have to be directly or indirectly connected to the grid.
They need a power source, usually AC or DC.
When installing chargers, consideration must be given to the population density and closeness to the road.
The location needs to have enough room for the charger(s) and any extra equipment that could be required (cables, storage batteries, etc.).
Considering these issues, talking with professionals is crucial when investing in EV charging stations.
Commercial EV charging station installation is becoming increasingly crucial for companies in various industries to keep up with consumer demand.
A shopping mall, supermarket, restaurant, hotel, office, airport, parking garage, etc., could all be considered commercial spaces used for retail. Regardless of the setting, there are a few universal tips for any site.
Here are some recommendations for placing EV charging stations in public areas.
Know Your Company's Objectives.
You must examine your company's requirements before establishing an EV charging station. Your customers should always come first and foremost in your considerations. Who will make use of these chargers? A company must understand its target market because an EV driver's requirements at a mall will differ from those at an EV fleet.
Choose The Ideal Location.
Installation of electronic vehicle charging stations requires careful site selection. The location needs to be easy to find, convenient, and, most importantly, reachable from the closest parking space with an electrical outlet. When choosing the area to put the charger, keep in mind these suggestions.
Take Installation Costs Into Consideration.
Once the location has been determined, the cost of installing the charger must be considered. The installation cost varies depending on the equipment and the infrastructure needed. For instance, given the wider breadth of vehicle management, the price for an EV fleet would be significant.
In contrast, a single-unit placement outside a store would be considerably less expensive. Make sure to think about the long-term advantages of offering EV charging to your clients. Decide after weighing the advantages against the installation costs.
Think About The Power Supply Needs.
A qualified electrician must establish a dedicated electrical circuit for the charging station. Depending on the required charging level, different power supplies would be needed. Choose the DC fast charger that best suits the demands of your consumers from the various charging levels ranging from 1 to 3.
Consider The Parking Situation.
When establishing an EV charging station, take into account the parking arrangement because it's crucial to provide enough space surrounding the station for the EV drivers to connect a charger in the car for charging. Installing a charging station won't do much to benefit your customers if there isn't enough room for the car to be parked and charged comfortably.
Finding ways to save costs is always a top priority because operating costs are always a major worry. Employers can reduce costs by switching to electric cars (EVs). Compared to conventional gasoline-powered vehicles, EVs are more ecologically friendly and can save fuel and maintenance expenses for businesses.
The energy demand only increases as the world develops and gets more industrialized. The majority of this demand is met by environmentally harmful nonrenewable resources like fossil fuels. Alternatives like electric vehicles (EVs), powered by renewable electricity, are far cleaner. This reward is offered for both private and public chargers.
Businesses may now migrate to EV charging more easily and affordably, which is good for the environment and profitable for businesses. If you invest in EVs, your company will eventually save on gasoline and maintenance expenses.
Conclusion:
In conclusion, Indian business owners should invest in EV charging stations. They can take advantage of the government incentives provided, tap into this quickly expanding industry, and use it as a platform for technological innovation. Indian enterprises can take advantage of the enormous potential for profit through investment in electric vehicle charging infrastructure by anticipating future trends, comprehending customer needs, and aligning their products accordingly.