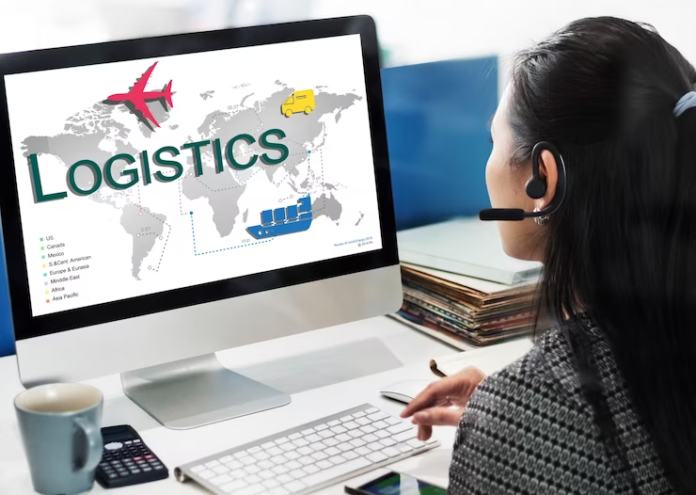 Organizations utilize a transportation management system (TMS) to administrate, regulate, and manage logistics as well as the transportation component of the complete supply chain.
According to Gartner, businesses operating in logistics and supply chain use an online transport management system that helps organize freight movements, compare freight rates across all modes, choose the best route and carrier, and manage freight invoices and payments.
Various reasons exist why businesses use online transport management systems:
Putting In Place A Lean, Effective Supply Chain
Streamlining Logistics Operations
Carrier Administration
Tracking And Managing Your Freight
Planning And Enhancing A Route
Acquiring Business Knowledge
Plus More.
Due to its key position in every step of the process, from planning, monitoring, execution and procurement and sourcing to logistics and lifecycle management, the TMS forms a crucial component of the supply chain platform. The following five modules are essential for any capable TMS to have to leverage the supply chain effectively:
Module For Order Management:
The smooth integration of order data from various systems, such as fulfillment, inventory, and vendor databases, is essential for effective order management. Users must be able to see every stage of an order's lifecycle, from order placement to order fulfillment, in detail.
Additionally, this module must contain safeguards against order loss, delay, or damage during fulfillment. Customers, customer support agents, and managers may all track orders in real time from any location using the order management module.
The order management module and TMS should be closely integrated to:
Create orders' best possible route strategies.
Depending on the different orders, handle alterations in the transportation needs.
When making same-day deliveries, align delivery procedures with consumer expectations.
Sync up delivery data.
Module For Freight Management:
An essential component of every logistics business is freight management. If improper freight management is not addressed, there will be significant losses. The TMS must have a robust freight management module because manual freight management is no longer effective in the age of cloud-based freight management solutions.
This module ought to:
Have the capability to anticipate freight costs. Estimation of costs and financial planning would be made easier by this freight charge estimation capability. Users can compute freight tariffs using this functionality, which can change from location to region. Additionally, the freight charge module needs to be capable of making accurate cost predictions for various orders and order types.
Have the ability to allow carrier self-invoicing. The freight management module must enable carriers to self-invoice because each carrier will have different invoicing needs.
Have a settlement mechanism for handling disputed invoices. In the event that there are any future disagreements with carriers, this will save a ton of time.
Module For Transportation
The most important TMS module. This module helps the supply chain become efficient and lean. It serves as the TMS's supporting structure. Any logistics project's largest economic expense is its transportation costs, and this module helps keep track of those prices across the supply chain.
It should have features like:
Consolidation and optimisation of the route. A way to precisely observe the routes traveled by commercial vehicles and freighters will help trip managers in the successful planning and execution of trips in addition to route optimisation.
Support for a variety of transportation options. This is crucial when 3PL and 4PL suppliers are involved in the company's supply chain.
Freight documentation can be easily updated by digitizing them, using a digital interface, and using mobile applications.
Information administration and tracking of the fleet and freighters.
Capacity management for fleets.
The capacity to provide simple communication amongst stakeholders by employing collaborative technologies efficiently. One such essential aspect is immediate cell phone alerts.
Performance-tracking function. To evaluate the effectiveness of the entire fleet, this capability is essential. Performance bottlenecks can be found and then fixed by monitoring the fleet. Profitable fleets are effective fleets.
Features for customer service. The opportunity of contacting the customer support agent should be provided through this feature. This is crucial in case any issues with the shipments, invoices, or fleet develop at any point during the fulfillment process.
A successful EDI (Electronic Data Interchange) implementation to ensure a smooth data flow across the supply chain. Additionally, the firm won't be burdened by a high reliance on paper-based documentation thanks to the EDI deployment.
A feature for carrier management. The ability to rate carriers according to their performance will help the company select the best carriers. This feature will help manage carriers and carrier contracts.
A feature that makes it possible to audit and confirm each shipment to address any potential problems in the future.
Manufacturing Module:
The effectiveness of the supply chain will increase with the addition of a special module for managing the manufacturing sector.
A TMS's manufacturing module should have the following features:
Management and control of the inventory. This helps to maintain the warehouse's stock reserves as effectively as possible.
Operations administration. This function ensures that orders are sent immediately and that goods arrive on time to meet customer requests. Additionally, this tool keeps track of how well workers in the warehouse are doing overall.
Asset administration. This lowers expenses and risks, increases asset return, and lowers TCO (total cost of ownership).
Module For Analytics And Reporting
Digitized operations produce numerous data sets. This data can be refined to produce information that can be used to understand operational effectiveness. An analytics and reporting module will facilitate the transformation of operational data from raw form into usable information. The decision-makers and top management of a company can use this useful information to help them make the best choices possible at the correct time, which will foster the organization's expansion.
The reporting and analysis module ought to have the following features:
A feature for gathering, analyzing, and summarizing KPIs for the supply chain and transportation throughout the enterprise.
A tool for producing meaningful analyses on spending, fleet performance, bills, and personnel management.
Share all of the created reports with other stakeholders inside and outside the organization. The collaboration between teams will benefit from this.
Skills in business intelligence that will help with P&L (profit and loss) estimation.
This function will help in assessing the efficiency of current organizational procedures. This feature can be used to identify useless processes in the company. Adapting them in light of the learned lessons can boost organizational effectiveness.
Key Takeaway:
Gain independence from recruiting expensive IT teams, ten times quicker application development and implementation, better logistics management, effective transportation management, a streamlined supply chain, and significant financial savings by utilizing the capabilities of an online transport management system for your logistics business.