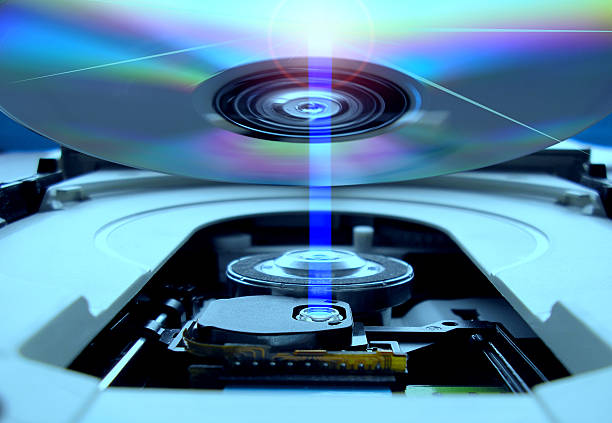 The prime year for CD sales was when they reached $13 billion in the US in 2000. MP3 players then came streaming services. You can still purchase iridescent plastic discs, though, and some of us still have substantial collections of them.
The latest media player tool by Windows 11 did not initially enable CD ripping, but an update in the operating system's preview arrangements shows that it soon will. So, looks like Windows is trying its best to offer the best CD ripper to its users. Therefore, in this article, we'll look at those new features and show you other ways to turn CDs into media files for your PC.
How to Rip CDs Using the New Media Player App in Windows 11
Most readers might not be concerned until Microsoft incorporates CDs' ripping in the operating system's released version. It is only in preview for now. However, you will not have to delay too much for a substantial release upgrade because the company is committed to updating the OS with new features. The Media Player App, having the below-given visuals, can now be used by any Windows 11 user to play CDs.
After the upgrade, you have a new option for ripping CDs-
You can use it once you've put your CD in and clicked that button. Once it's finished, you can see your music files in the Music folder, in a subdirectory created using the artist and name of the album, as shown below (the ripped percent is seen during this procedure).
Here, you should be aware that if you only want to rip a few tracks rather than the full album, you can select certain tracks (the entry of these tracks are highlighted with a different color) and operate with the Rip button that stores a duplicate file of your music files on your computer.
Windows 11 CD ripping format settings
The latest Rip tools offer more than just one-click functionality. The app can produce audio files in one of four different formats-
AAC- Advanced Audio Coding, a MPEG-2 standard extension for Apple devices
ALAC- Apple Lossless Audio Codec
FLAC- Free Lossless Audio Codec
WMA- Windows Media Audio
One can notice MP3 is missing. Nevertheless, it is not a significant loss as it offers lower audio quality and bigger files.
For AAC (a lossy codec like MP3 and WMA), you can choose a bit rate between 96 Kbps and 320 Kbps; for WMA, you can choose a bit rate ranging from 96 Kbps to 192 Kbps.
Since FLAC and ALAC are both lossless codecs with no compression, there is no such choice. The format and bit rate you choose will depend on the amount of disc storage you wish to reserve for the music files and your particular preferences regarding audio fidelity. Purists choose lossless formats, but if you are transferring the files to your phone to save space, it is recommended that you use a lossy compression method like AAC.
What to Do If Windows 11's Media Player Application Doesn't Have CD Burning Yet?
Even if Windows 11's latest media player does not yet support CD ripping, many other ways exist. Let's just concentrate on three. You do not require installation, whereas the other is robust and cost-free.
Note that for ripping your CDs, you can install Apple iTunes on your computer with Windows 11. Although, you might select a more convenient option due to the app's growing size over time.
Use the older version of Windows 11 Media Player.
It's true that the outdated app is still accessible and pre-installed with Windows 11, despite the fact that the latest Media Player app is infinitely more visually appealing and modern.
You can see the rip CD button that comes right above the name of the track. Use this tool even if you have access to the latest Media Player ripping features because it still enables you to convert CDs to MP3 if necessary. It offers a wide variety of files overall but does not include AAC. WAV is also included, another lossless and older format.
Use Foobar 2000
Despite the fact that Foobar 2000(Opens in a new window) has been around for a while, updates are still regularly released. If you're willing to spend more time setting it up, its UI is easier comparatively; however, it is more supportive of various types of files and flexible regarding ripping and playing. For example, you can download many converters from the developer's website at once, but you need to download the FLAC executable file to rip to FLAC. MP4/M4A, MP3, CD Audio, Opus, Vorbis, WavPack, FLAC, AIFF, Musepack, and WAV are a few of the supported formats.
Foobar's enormous choice of plug-ins makes it incredibly extensible to any audio codec currently in use. The app doubles as a music collection with customizable tags, playlists, folder management, alerts for adding music downloads, and a powerful search capability. When a CD is inserted into your drive, a "Rip CD" option appears on the screen. The software next asks for permission to download the disc-related data and artwork from databases of the general public.
Utilize Audio Converter EZ CD
Another alternative to Windows not providing an in-built way to rip CDs is using EZ CD Audio Converter (opened in a new window). As efficient as Foobar, this ripping method is much easier. It supports different types of file formats. It's so easy that you don't even need to go through its settings or learn how to use codecs. However, you can still use the settings according to your preferences. You simply need to put the CD in the drive and select CD ripping. No additional downloads and no answering of questions are needed. You can still choose or change the file type or other codecs. Automatic web databases are responsible for retrieving and tracking listings and album covers.
Conclusion
Hopefully, now you can enable the Windows 11 Media Player CD ripping feature. You can now transform your favorite CD tunes into media files and enjoy them on your computer.