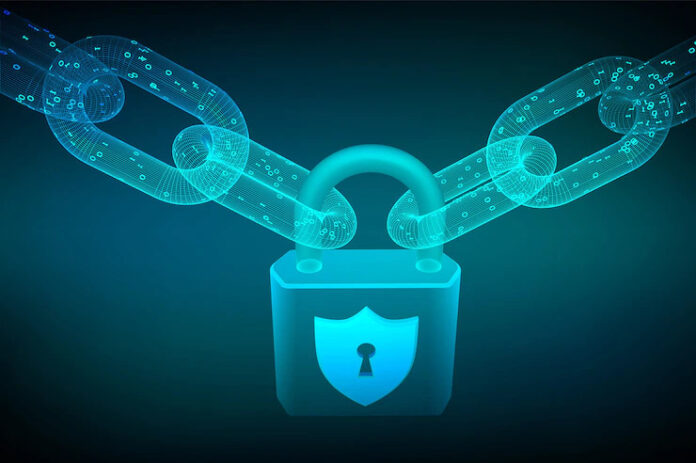 Preface
The admiration of Blockchain courses have been on the rise with the world inspecting various developments in this space. Many institutions are providing full-time, part-time, and certification courses on Blockchain technologies for professionals to get hands-on training.
The list intends to heap up the top 10 best blockchain certification training courses in India. The list would help freshers and enthusiasts to choose the best path to upskill themselves in the flourishing Blockchain industry. This blog is presenting the list of the top 10 best blockchain certification training courses in India to the ever-growing community.
1. Henry Harvin
This Academy is noted for their exceptional quality of training. It specializes in value education and competency development. They focus mainly on skill improvement,  evaluation, and assessment. Henry Harvin's Blockchain certification training courses in India include 32 hours of instructor-led online interactive classroom sessions. They offer Blockchain technology training programs as per industry standards. This Blockchain course is affiliated with the American Association of EFL, Ministry of Corporate Affairs, UKAF, UKCert, and MSME. It is an ISO 29990:2010 certified institution.
The Flagship of Henry Harvin's program; Blockchain certification training course.
The duration of this course; 32 hours of the learning period
The cost of the course;22,500/
Other cities of operations; Agra, Chennai, Pune, online
The course content of the program;
In this blockchain certification training course, the students can learn how to design blockchain apps with tools like Truffle, Geth, Ganache,  and Meta Mask. It also designs a private blockchain network with Hyperledger Composer. The credential meets the requirements with confidence. As Blockchain engineers, they can upgrade their skills to increase their earning potential. This course helps you To become a cutting-edge developer.
2. The international institute of Information technology and Bangalore & Upgrade
The International Institute of Information Technology's vision is to contribute to the world of information technology by crisping on research, education, student development, and entrepreneurship. That is to say, IIIT Bangalore has collaborated with upGrad and aims to offer a platform to upskill working professionals with ascending technologies such as  AI, Data Science, and blockchain.
star Program: PG Diploma in Software Development- Blockchain
Duration Of The course: 11 months
Cost: ₹2,25,000 (inc.Tax)
Cities Of functioning: Online
Course Content  Of The Program: Indeed, an online PG Diploma in Blockchain Development, and this program has been planned in collaboration with leading IIIT-B faculty and industry experts to provide the best extensive training. Nevertheless, It offers in-depth hands-on experience with a special force on working and building programming on the latest Blockchain tools used by companies such as Hyperledger and Ethereum. Of course, this includes working on projects with feedback and guidance from industry experts and top tech companies. At the same time, this program also provides personalized industry mentorship from Blockchain experts with career assistance.
3. ExcelR Solutions, Hyderabad
ExcelR Solution is a great drive from alumni of IIT, IIM, and ISB with a global footprint operating in many countries. Of course this institution has trained 140,000 professionals across the globe. It has accreditations from premier organizations like TCS  ION, PMI, and MongoDB. It is a member of FICCI, NASSCOM, and CII and a training delivery partner for universities across the globe
Star Program: Blockchain certification program
Duration Of The course: 40 hours of classroom training and online training
Cost: ₹25,000
Cities Of functioning:  Bengaluru, Hyderabad, Houston, Kuala Lumpur, Pune
Course Content: ExcelR solution's Blockchain course is rigidly designed to meet the Blockchain industry's needs. The program is a mixture of classroom and instructor-led live online, self-paced recorded videos with hands-on training studded with myriad case students, projects, and assignments. Some of the tools covered are Bitcoin, Hyperledger, and  Ethereum. The course aims to provide a practical learning experience with projects and training from industry experts. With basic concept orientations of solidity coding, it allows aspirants to develop their own Blockchain technology network with tools and frameworks.
4. Amity University, Chennai
Amity has some of the most talented and dedicated thought leaders in the country who come from the best institutions around the world. It is an initiative by globally accredited Amity Education Group to betow high-end niche programs to upskill learners as well as working professionals for upcoming industry requirements in the Technology space.
Flagship Program of Amity university: PG Diploma Blockchain
Duration of This Program: 11 Months
Cost Of This Program: ₹1,84,000
Other Cities Of Operation:  Chennai, Mumbai,   Bengaluru, Hyderabad, Noida, Dubai
Course Content  Of The Program: This program has 9 modules with a total of 500+ learning hours. The aspirants can interact with industry experts at Amity University campuses and have live online lectures. It provides a 6-week remote internship with industry partners and career assistance for learners to make their career transition into Blockchain technology. This program covers the fundamentals of Blockchain technology and it equips the learners with creating Blockchain strategies and solutions. The curriculum has applications of Ethereum, Corda, Quorum, Hyperledger,   and Auxledger Blockchain platforms. They can use Blockchain in conjunction with future technologies big data, AI, ML, and analytics.
5. International institution of Information Technology, Hyderabad
In association with Talent Sprint, IIIT-Hyderabad has a center for research and development in data engineering, language technologies, visual technologies, language technologies, Blockchain, and algorithms. The blockchain center of Excellence is designed for technical development, academic research, executive education, and innovation. The global corporations and talent sprint partners collaborate with top institutions to deliver world-class programs.
Flagship Program of this IIITHyderabad: Advanced Certificate Program in Blockchain and Distributed Ledger Technologies
Cost Of This Program: ₹2,00,000 (Special scholarships for Women and young professionals)
Other Cities Of Operation: Hyderabad, Across India, and also abroad
Course Content  Of This Program: This is the 18-week program and three IIIT Hyderabad campus visits of 3 days each (weekly). It has live sessions along with one-year online access and also supports. It is focused on helping Blockchain technology students with understanding the technology and application, performing cost analysis, analyzing real-time problems, and building applications. The course contains foundations of DLT, building smart contracts on Ethereum, building DApps on the Hyperledger platform, and more. It has a unique 5-step learning process and it includes masterclass lectures, hands-on labs,  workshops ensuring fast-track learning., mentorship and hackathons.
6. Emurgo Learning Solutions PVT.Ltd.
Emurgo academy was established in Jan 2019. It is a global blockchain learning solution. They focus on training, evangelizing and incubation. Its blockchain training has deep fundamentals and technology. It creates Blockchain experts and drives the adoption of Blockchain. It also bridges the gap in demand for skilled Blockchain developers.
The flagship Program of  Emurgoacademy; EMURGO Academy works pro
Duration Of This Program: 180 Hrs
Cost Of This Program: ₹1,40,000 + tax
City Of Operation: Bengaluru
Course Content Of This Program: Emurgo Academy WorkProcourse is comprehensive and flexible. This program is for working professionals to build competency for Blockchain opportunities. It offers a synchronized learning platform for faculty, students,  employers, and the industry to collaborate. This program's curriculum has been devised under the guidance of CTOs and product heads. It also offers mentoring and assessment through live sessions. This program has a global advantage as it has an internationally aligned curriculum, exposure to international forums, R&D advantage, and global faculty. This institute encourages guidance, post-training support,  and customized additional training sessions for the upgrade versions.
7. Zeke Labs
ZekeLabs offers to build a future workforce that has  capability-building  solutions. It up-skills the programs for employees on emerging technology which includes AI & Machine Learning, cloud, Blockchain, IoT, web, and BigData.It provides online and offline activities and also it provides training for large enterprises.
The flagship program of Zeke labs; The Blockchain Developer certification course.
Duration of this program; 12 weeks
Cost of this program; 35,000
Other cities of operation; Bengaluru, online program
Course content to this program; This course has a curriculum on introduction, CAP theorem, decentralization, and symmetric cryptography, financial markets, trading, Bitcoin network, Hyperledgeand Ethereum. The training program is a blend of theoretical concepts   and hands-on experience.
8 Edurekha
Edurekha has a global e-learning platform. It has live and instructor-led training. It has trending technologies such as Data Science, AI, Big Data, cloud computing, cybersecurity, and Blockchain. It provides short-term program support through online resources with 24*7 support. Its vision is to make learning easy and affordable.
The flagship program of Edureka; Blockchain and Ethereum certification.
Duration of this course; 5 weeks
Cost of this program; 19,995/
Operation mode; Online
Course content of this program; This course helps to introduce the concepts, fundamentals, and implementation of Blockchain technology to the learners. This shows the importance of consensus in transactions stored on the blockchain, the history of Bitcoin, and how transactions are stored on the blockchain. This program covers the concepts of the  Ethereum  development platform. It covers setting up private Blockchain using the multichain platform and various practicals to enhance the learning experience.
9. Indian Institute of Technology Kharagpur and IBM Research in association with NPTEL
IBM Research is the most influential corporate research organization. It is one of the world's largest organizations established in 1998. This IBM Research India lab has an impressive list of achievements, which includes innovations in Blockchain, cloud, IoT platforms, solutions, compliance, agriculture, and data security.
The flagship program of this institution; Blockchain Architecture Design and use cases.
Duration of this program; 12 weeks which contains 30 hours of videos and 12 assignment duration.
The cost of this program; This course is offered as part of NPTEL and enrollment is free.
The other cities of operation; online
Course content of this course; This Blockchain course in India has both conceptual and application aspects of Blockchain technology. Its curriculum trains learners in key blockchain topics like crypto primitives, consensus, and architectural primitives of Blockchain.
10. my Tectra
A Bengaluru-based skill development company is my Tectra. It offers online and corporate training. It provides flexible and cost-effective courses like AI, ML,Blockchain, Amazon Web Services AWS, and Data Science.
The flagship of this program; BlockchainTraining Using Ethereum
Duration of this program; full day program -6 days
Regular weekdays -6 weeks/2 days
Course content of this program;
The course includes topics such as modern cryptography, introduction to cryptocurrency, Blockchain, Bitcoin architecture, and Hyperledger. It covers topics such as the importance of consensus in transactions, the history of Bitcoin, how transactions are stored on the Blockchain,  how to use Bitcoin and the Ethereum platform, and its programming language.
Wrap-up;
The blockchain certification training courses in India.,have seen booming growth. We had listed some of the premier institutions in India which had offered courses in blockchain technology. These blockchain courses have increased the job requirements in blockchain technology.Forecast news reports that there are more than 10,000 blockchain jobs, posted on LinkedIn India. The Indian job portal Naukri. com has 1,10,567 job vacancies for companies like Capgemini.IBM.MonsterIndia.com, the online recruitment portal that has conscripted about 679 employment opportunities for JPMorgan and Standard chartered. Some of the positions include social media executive, blockchain intern,blockchain analyst, blockchain remote trainer, blockchain architect, etc.