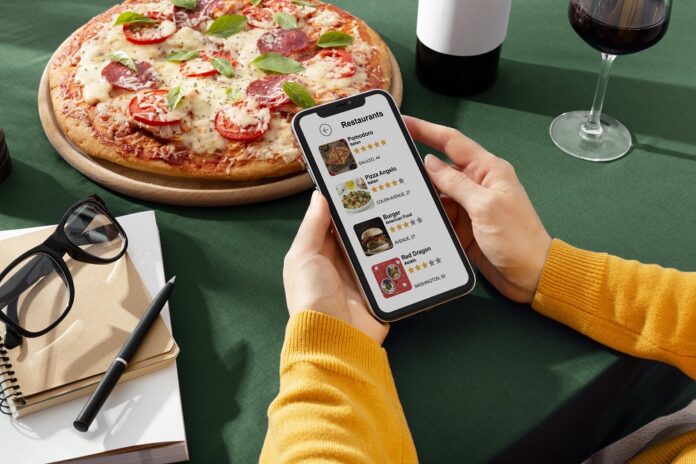 Do you need more sales for your pizzeria? Do you want a proven solution to boost your pizza sales? Your online pizza ordering system is the answer you are looking for to increase your restaurant pizza sales.
Pizza is undoubtedly one of the most popular fast foods in the world. With increasing competition in the industry, it can take time for pizzerias to stand out and increase their sales. Fortunately, with the help of the right pizza ordering software, pizzerias can streamline their operations and boost their revenue.
The blog explores ways a POS system can help pizzerias increase their sales and stay ahead of the competition. From improving order accuracy and efficiency to implementing loyalty programs and analyzing sales data, a POS system can be a game-changer for pizza businesses of all sizes. So, whether you're a small mom-and-pop pizzeria or a large chain, learn how a POS system can help you increase your pizza sales.
How can Pizza POS Systems Help Boost Sales?
Pizza restaurants have a massive customer base, as almost 90% of people eat pizza once a month. A large target market is a huge advantage, but with a caveat. With a massive audience comes huge competition and a saturated market. In such a case, the only way to survive and thrive in the industry is to capitalise on customer loyalty.
Your online pizza ordering system can help you attract new customers and retain the existing ones. If you are starting a pizza shop online or looking to grow and improve your pizza business, we're here to help. Read on to learn how pizzas POS can help grow your sales and overall pizza business.
Faster Ordering
With a pizza POS system, pizzerias can collect orders quickly. Customers can easily place orders through the saas-based pizza ordering system without the need to call the restaurant.
The traditional way of placing orders via phone consumes a lot of time for both customers and the restaurant staff. Collecting an order via a call takes around 3 to 5 minutes. On the other hand, it takes only 30 seconds to place an order via the pizza delivery app.
Another benefit of the online pizza ordering system is that users can schedule their orders.
Online Ordering
According to Oberlo, 50% of consumers shop on mobile through apps rather than via stores. It is because the users get the convenience of ordering their favorite pizza sitting at home.
In addition, they have all the interrupted time to browse the menu. They can explore the options available and can place their desired meal. It is seen that customers order more online than in restaurants.
So, with the on-demand pizza POS system, customers can place orders online, avoiding the crowd and long queues. Restaurant owners have higher chances of getting bigger orders online via the online pizza ordering system.
Loyalty programs
Successful businesses use customer loyalty as a weapon to earn higher profits. Your loyal customers are your strength as they stick to your business for a long time and give you repeat business. So, with an online pizza ordering system, restaurant owners can run loyalty programs to reward their loyal customers.
Pizzerias can earn up to 35 to 45% of the repeat by implementing a loyalty program to the pizza ordering system.
The pizza POS system sends emails, text messages, and coupons to customers who opt for loyalty programs. It is also a great way for targeted promotions to attract new customers.
Increase Customer Satisfaction
With an online pizza ordering system, pizza restaurants can streamline their operations. They can receive orders online and make error-free, timely deliveries.
With an efficient pizza ordering system, restaurant owners can make deliveries in under 30 minutes. They can delight their customers by serving delicious hot pizzas.
Once the customers like your services, they will spread word of mouth. Thus, you have a higher chance of getting more customers and turning your existing customers into loyal ones. With efficient deliveries, you can enhance customer experiences and thus boost your sales and revenue.
Use QR Codes for Order Collection
QR Codes have become hugely prevalent after COVID for safety reasons. Nowadays, pizzerias use QR codes to enable their customers to access the menu anytime on any device by scanning the QR code.
When customers scan the QR code, they get to access the entire menu to browse and explore. They can order pizza and other meals and pay online using a credit card or other UPI apps.
Also, restaurants that offer dine-ins can also use QR codes to collect orders in the restaurants. They can put QR codes on the tables enabling customers to scan and access the food menu. Thus, they can avoid the traditional pen-and-paper method of collecting orders. This method is more efficient and quick, enabling restaurant staff to avoid mistakes and save time.
Leverage a Kitchen Display System (KDS).
If you want to make your pizza deliveries quick and timely, you can leverage a Kitchen Display System to your pizzeria. The Kitchen display system is a large screen installed in the restaurant kitchens and connected to the pizza POS.
The pizza orders received via the online pizza ordering system are displayed on the kitchen display system. The order includes detailed instructions about the order. Thus, it makes it easier for the kitchen staff to know about the new orders as the screen is right in front of them.
With a KDS, restaurants can eliminate paper orders that often get lost in the hassle. A KDS helps keep the orders organised with all the notes and instructions of the order.
Thus, with an efficient system to streamline your order creation, restaurant owners can prepare and serve more orders in less time.
Leverage Reporting Data
When you plan to grow your sales and pizza business, you must analyse the numbers behind your pizzeria. It would help if you evaluated what's working and what's not. For instance, what toppings are most loved by customers? What is your best-selling pizza combination?
When you have the right answers to all such questions, you can focus on the next steps required to grow your business. You may get higher sales and orders with a few tweaking to your offerings.
Wondering how you can find the answers to all such questions? Your pizza ordering system can help you find the answers to all such questions.
The pizza POS provides accurate data about every sale made, expense incurred, and customer preferences. It generates a detailed report on all the aspects of the pizza business.
Restaurant owners can use these insights and reports to analyse their business in detail. You can see the detailed report in charts and graphs and optimise your marketing & sales strategy for future growth.
Conclusion
An online pizza ordering system can be a game changer for pizza restaurants looking to boost their sales. A pizza POS helps improve efficiency and accuracy, save time and effort and thus helps boost sales.
With features like order customization, upselling prompts, inventory management, and customer loyalty programs, a POS system can help pizza restaurants streamline their operations and provide a better customer experience.
Restaurant owners can leverage the benefits of the POS system and utilize its features to their fullest potential to take their pizza restaurant to the next level and see a significant increase in sales. So, consider implementing a POS system today to boost your pizza sales and stay ahead of the competition.