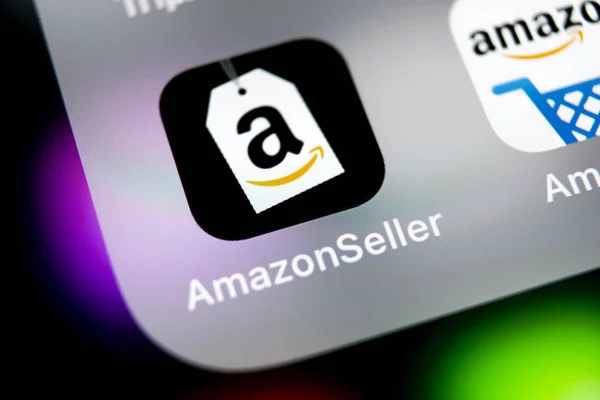 If you are planning to start an online business, selling on Amazon is one of the best strategies. You must conduct research in order to discover profitable items. This includes checking trends on Google and other marketplaces, examining top seller rankings on Amazon, and using product research tools to analyze demand and levels of competition. It's also important to sell in a niche you're familiar with. In this article, you will find out which products on Amazon are the most popular and what is in demand among buyers. So, see below how to see top selling items on Amazon. See this below.
How To See Top Selling Products on Amazon:
The Amazon marketplace is a place where anyone can sell their products and get additional profit. Last year, Amazon, like many other stores, had to deal with problems, but it quickly adapted, offered the audience more in-demand products, and provided a more loyal approach to sales.
When it comes to selling on Amazon, it can be difficult to know which products are the best fit for the platform. However, by finding the right products to sell, you can not only increase your income but also improve your visibility on Amazon search results. So, see below how to see top selling items on Amazon.
Keyword Ranking:
The first step to finding products to sell on Amazon is to do some research. You can use keyword research tools such as Amazon Keyword Tool to determine the most popular search terms related to your niche.
One of the best ways to find out what buyers are looking for is to see which keywords are getting the most searches online. Use relevant keywords in your product listings to help search engines find and rank your products.
Rank Tracker is an analysis tool for tracking the evolution of keyword ranks. See which keywords are affecting both your listings and those of your competitors by conducting a reverse search on a set of ASINs to see previous keyword performance.
Best Sellers Rank:
Amazon Best Sellers is a rating on the marketplace itself that is updated every hour based on specific sales results. Here you can see the best-selling positions and identify new trends.
To find popular products in a niche, you need to select the appropriate category. In this ranking, you should not focus only on the top ten positions. On Amazon, even those products that are present outside the 1,000th line sell well.
But, realizing what the Amazon Best Sellers Rank is, what it means for your Amazon business, and how crucial it is will help you realize how useful it can be for you.
As you would imagine, Amazon considers this information to be a well-guarded secret. What is understood, however, is that a number of elements affect and contribute to your product's Amazon Best Sellers Rank.
It's also important to check the competition for the product you plan to sell. Look for other sellers who are selling the same product and check their prices, ratings, and reviews. If the competition is too strong, it can be difficult to make sales.
Use ZonBase Tool for Product Research:
If you are a seller, then you should know that the ethos is extremely competitive. That's why you need commodity analysis. Fortunately, there are many such tools on the market for software products. The right tool for products listed on Amazon will be useful in finding new niches, setting competitive yet profitable prices, tracking other sellers' products, and aggregating (generalizing) market data. ZonBase is one such tool.
ZonBase lets you filter the entire Amazon database to discover great opportunities in niche markets. You can use ZonBase to keep an eye on what your competitors are doing. This way you can respond to pricing changes and other events.
Also, ZonBase offers, through which you can quickly get insights when you visit the product details page and view important information such as estimates, number of reviews, and so on. See below how to see top selling items on amazon using ZonBase.
How To Use ZonBase Tool for Product Research:
There are many different products you can sell on Amazon, but some are more popular than others. Top-selling products on Amazon include electronics, toys and games, beauty products, household items, clothing, and accessories. It is important to note that Amazon's marketplace is constantly changing, so it is essential to do regular research to determine the most popular products at any given time.
ZonResearch by ZonBase is ideal for identifying products and market prospects in niches. You can search through the millions of items in Amazon's database using ZonResearch. By employing filters, you can locate profitable products that meet your criteria. See below how to see top selling items on amazon using ZonBase.
Choose the marketplace where you sell. Work is done by ZonResearch in the US, UK, and Canadian markets.

Choose the product categories that appeal to you. If you wish to discover lucrative niches inside that category, you can choose one.

Activate your filters. You can focus your search by using the lowest and maximum limits for each filter.

Choose your filters, and then press the "Search" button.

Results from ZonResearch are produced according to your specified parameters.

You can browse the outcomes to locate items that interest you.

To avoid having to select the same filters again, you can save your search as a preset.
Conclusion:
In conclusion, finding the right products to sell on Amazon can be a challenge, but by researching and following the best practices for selling on Amazon, you can increase your income and improve your online visibility. Be sure to do regular research to identify the most popular products in your niche, check their profitability and competition, and use strategies such as the FBA program, competitive pricing, promotions, and special offers to increase your sales. By using these best practices, you can successfully sell on Amazon and outperform your competitors in Google search results.