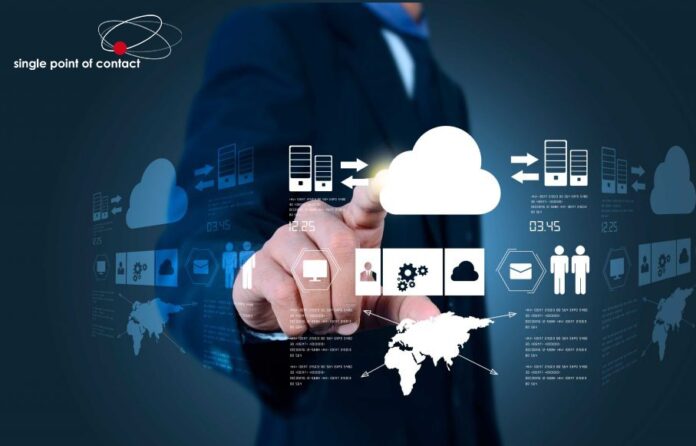 A truly managed service provider assists their customers in maintaining the security of their network. When a customer feels loaded down with an increasing number of tasks, they seek the services offered by the MSP. Below is a list of reasons why taking Managed IT Services from a third-party provider is advantageous.
 Benefits of MSP Regarding IT Services
Outsource In Case You Are Overloaded
When there are several customers and nodes to manage, the in-house engineers have more than enough tasks for the day. They shouldn't be given more tasks when they cannot complete the ones they already have. Outsourcing the IT work to an MSP will be beneficial in reducing the functioning costs massively.
How is Outsourcing Better Than In-House Services?
Undergoing the process of scouting gifted talents, hiring them and providing them with training will be much more time and capital-consuming. Simply outsourcing the tasks to a third party is affordable and saves a lot of time.
Delegate the Minor Things to Focus on the Core Business
In case the in-house engineers don't have the required skill set to handle more complex tasks, then taking the services of a third-party provider is a smart choice to successfully implement these procedures.
Take an MSPs Services for Expanding the Service Catalog
If the focus of your business is on providing Managed IT Services, then you must delegate the work to a dedicated MSP. It will increase your ability to offer more services without being overloaded.
Taking White Label IT Services regarding Overflow Support
When your engineers are running out of time, despite giving their best efforts, you can seek the services of a third-party provider. It helps when you need more pairs of minds to do more work in less time. Delegating the work to a service provider who is located in a country having a different time zone helps your business grow 24/7.
MSPs offer Affordable Services.
When an individual invests in IT systems and infrastructure, they have to shell out a lot of capital mostly. IT investments require being upfront and having the ability to predict functioning expenses. Regarding the delegated IT services, these expenses are integrated into a single, fixed set of costs related to operating expenses.
In the current business scenario, employees cannot afford to slow down by downtime or any other sort of technical issue. Particularly during times of high traffic, having year-round, 24/7 support is essential for ensuring the consistent productivity of your team.
Provides Quality Expertise and Experience
A massive advantage of White Label IT Services is that you team up with skilled professionals who have the required qualifications, training, certifications and experience that is industry specific. An MSP makes the quality IT administrators who possess the required set of skills accessible to you, which saves your time being wasted from searching and recruiting them yourself.
Offers Proactive Monitoring and Services to Fix Issues
Besides experts being accessible along with their skills, proactive solutions are provided to you while working with managed services. Monitoring and managing IT assists in the detection of problems before they turn into serious issues.
Managed IT not only responds faster but also ensures the progression of the business due to minimal downtime.
Support Related to Data Compliance
Maximum businesses have an obligation to fulfill tougher standards and the need to integrate to combine with their IT initiatives. A few of them are the Family Educational Rights, privacy act, health insurance portability and accountability act.
Certain rules have been set up by such standards regarding privacy, financial services, retail property and healthcare security and reporting. Managed providers are well-versed in these areas of data compliance.
Provides Cyber Security Support
Outsourcing to an MSP who is knowledgeable in PCI compliance lessens the risk which is related to credit card usage, data of the client, along with other things such as leakage of sensitive information.
Vendor's Single Point of Contact
Keeping track of every IT-related piece of equipment is time-consuming for maximum businesses. Luckily, management of vendors providing hardware and software is done by MSPs.
This ensures that you won't have to participate in complex technical conversations and get the best deal for the equipment from the market.
IT management consisting of cloud computing provides high-speed resources, which eliminates IT related inefficiencies. This gives out more time to market and increases productivity.
Each business investment has some amount of associated risk. Some of the things to be dealt with are-
Economic conditions
Dynamic technologies
Government mandate and progressing market conditions.
Delegation of IT work to providers of White Label IT Services minimizes the usual risks associated with businesses in general.
Expert guidance will be provided by those having knowledge related to the pros and cons of the industry. They will also be informed about the concerns regarding security and compliance.
Factors That Prove the Quality of an MSP
Some traits to look out for a while searching for an MSP providing quality services are-
They have a Highly Technical Workforce
The major reason to look for an MSP is to get high-quality services. You should evaluate the quality of their engineering team by knowing their skill level. This can be done by ensuring the availability of employees who are highly skilled in multiple services. It helps in addressing complicated problems with all their clients.
2. Quality MSPs Assures Customer Satisfaction
Every MSP that provides quality services should inform their clients about recurring issues, system updates, billing changes, etc. A particular aspect of communication that should be discussed with the client is the procedure of notification regarding service requests.
Discover MSPs that provide you with confirmation upon receiving the requests, alert you when they begin to work, and explain the resolution once it has been addressed by an engineer.
Also, a customer satisfaction survey must be provided by the MSP, asking for the client's feedback about response time and other issues related to services.
Conclusion
You should never settle on average technology support. When working with a provider of Managed IT Services, you must always ensure that you get the best quality services. Always enquire about the type of service offered by them along with their customer satisfaction scores which assists you in getting new technology that could be beneficial for your business.