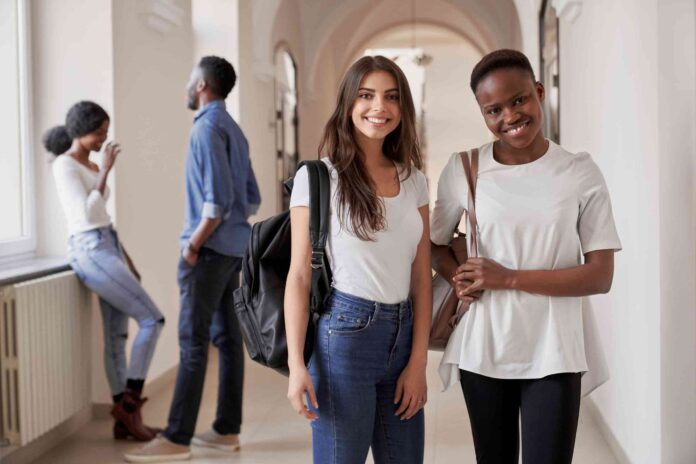 Did you know Canada is on the list of world-class educations system globally? Yes, that's right. Canada is one of the finest countries that provide high-quality education at an affordable price.
In Canada, both provincial and territorial governments follow government standards and make quality education possible across the country. Canadian citizens, as well as immigrants from across the world, avail of quality education in Canada and paint their successful and thriving future.
Are you also willing to move to Canada to complete your higher education or seeking details about the Canadian education system for your kids, friends, or family members who are willing to study in Canada?
If so, you have landed right. This detailed guide will assist you in understanding the Canadian education system in detail and help you determine the various study levels in Canada.
So, hang on and continue reading the blog till the end to understand the levels of study in the Canadian education system.
Let's get started!
Study Levels in Canadian Education System
Canada greatly invests in its education system, and that is why it is ranked among the top education countries. There are majorly three levels of study, public and private educational institutions. Also, other schooling systems, such as religious schools, are also available at all three levels. The three levels include:
Primary or elementary
Secondary
Post-secondary
Canadian immigration is well known, and plenty of students grow up with a dream of studying in Canada. Canadian education system attracts immigrants from across the world, and each year Canada welcomes numerous immigrants under study permit visas and provides high-class education.
Primary and Secondary education in Canada
In Canada, education is compulsory in each province and territory up to the age of 16 in some provinces and 18 in others. The schooling of kids begins at the age of five or six and ends at the age of sixteen or eighteen, based on the province.
The educational system is divided into 12 grades which begin with a primary or elementary school that lasts up to the eighth grade and progresses to high school or secondary school, which begins with ninth grade and lasts up to twelfth grade.
After completing their schooling up to 12th grade and obtaining a high-school diploma, the students can pursue post-secondary education.
Post-secondary education in Canada is notable with well-known colleges and universities, and students are only admissible to colleges and universities only after completing their secondary education. They are required to show their high school diploma.
Post-Secondary Education in Canada
Canada has a vast network of colleges and universities that allow students to complete their post-secondary education based on their interests. There, post-secondary education is categorized into various categories. It's notable that the degrees achieved by Canadian universities are considered to be equivalent to the degrees achieved by other universities globally.
The following are the various post-educational categories in the Canadian education system:
Universities offering Bachelor's and Master's degrees.
In Canada, almost all universities offer degrees in bachelor's and master's programs, and many also provide Ph.D. degrees. Students can take a degree in their favored subject and can complete their post-secondary education.
Colleges offering Diplomas and certifications.
Colleges in Canada typically provide programs that offer students with certificates and/or diplomas. Colleges are also post-secondary educational institutions that usually can't provide degrees. Students can obtain certificates and/or diplomas in the subject of their interests, such as marketing, graphic designing, language training, and more. Colleges offer more career-oriented training programs compared to universities and train students in different skills and help them master their job of interest. If you're interested in sharpening your skills or talent, you can proceed with the diploma or certification program in a relevant subject.
Trade Schools Offering Apprenticeships in Canada
Canada also offers trade education to students in various subjects. It's a smaller program that colleges, trade schools, or vocational institutions provide to their students and helps them sharpen their skills.
A trade based on skills is a specialized job that requires some physical work and necessitates job training and formal schooling. The skilled trades usually do not require a bachelor's degree and can get admitted to the program of their interests even after completing their schooling. After completing the training, students can enter into the apprenticeship. In this, they can work with experienced workers and traders in order to improve their trade skills in their relevant fields.
Vocational Schools in Canada for skilled or low-skilled jobs
Another educational institution in Canada is the vocational school that may offer educational programs either at the secondary level or at the post-secondary level. These programs provide students with the technical skills that are required for a particular job. These programs are short-term based and enable students to master specific skills, helping them to shortly enter the workforce. The students can either enter skilled or low-skilled jobs after completing their programs and start earning.
Associate Degree in Canada
In Canada, an associate degree is an undergraduate degree offered by a university or college after completing a 2-year course of study in Canada. It's notable that associate degrees are only offered by British Columbia in Canada. Students can complete a 2-year degree program and then enter the bachelor's degree program in the 3rd year of study.
Although students can access the associate program outside of British Columbia, some other jurisdictions might offer 1 or 2-year certifications or diplomas that may be transferred into a bachelor's program under certain situations.
How do undergraduate and graduate education differ in Canada?
In Canada, multiple levels of degrees can be seen within a university. An undergraduate program may include includes all the bachelor's degrees. It's a general course of study, focusing on a specific field but not specializing in a topic. Contrarily, a master's or a ph.D program falls under a graduate program and is specialized in a particular subject or topic and may even include research.
How do certificates differ from a diploma in Canada?
The certificate and diploma programs are educational programs that differ on the basis of the duration of the programs. A certificate is usually obtained after completing a year of full-time study in a particular skill in a college or vocational school. A Diploma, on the other hand, is an extended program that is usually obtained after completing two years of full-time study in a similar college or educational institution. Advanced diplomas in some colleges might necessitate up to 3 to 4 years of full-time study.
Co-operative Education in Canada
Canada also offers cooperative education where classroom teaching is combined with real work experience to construct more structured and practical learning. This offers students a platform where they are not bound to lecture-based education. They can experience and enjoy practical training and develop skills. This cooperative education is a great option for foreign students who don't want to be engaged in an entirely lecture-based education. If you are interested in cooperative education, you are required to have a work visa. This is because your job experience will account for around 50% of the curriculum.
Admission intakes in Canada.
In Canada, most universities and colleges offer admissions in January and September intake, and the highest admissions are recorded in September intake. However, under some circumstances, it's possible to take admission in the summer intake, which occurs in April/May.
Tuition fee in Canada
Tuition fees for the courses or programs could be a concern for most international students.
However, Canada has the lowest tuition fees for foreign students compared to other countries, including the United Kingdom, Australia, and New Zealand.
The annual tuition fee in Canada might cost you CAD 7,000 (INR 4.20 Lacs approx.) to CAD 29,000 (INR 17.40 Lacs approx.) on average. Note that this is a rough estimation of the tuition fee, and it might vary based on the course/program and the institution you are applying for. The location and lifestyle might also impact the tuition fees.
Financial Aid in the Canadian education system.
Canada offers a variety of financial aid to Indian students that apply for Canadian universities, such as scholarships, bursaries, grants, tuition waivers, and others.
It's important to note that the type and quantity of financial aid may vary according to the university and program you apply for.
Quebec education system
In Canada, the Quebec education system varies from the rest of the provinces. As already mentioned, Canada has a 12-grade system for primary and secondary education, except for Quebec. After receiving a high-school degree, students can then join the post-secondary courses and programs of universities and colleges.
However, Quebec has a different level of education between high school and undergraduate university programs.
There, the level of secondary school is only up to the 11th grade, and students are offered a secondary school diploma after completing their 11th grade.
In Quebec, the degree of education refers to the CEGEP (Collège d'enseignement général et professionnel). The CEGEPs are the educational institutions in Quebec where students can select a specific program that leads to a DEC, Diplôme d'études collégiales.
The CEGEP system includes two types of programs, a pre-university program, and a technical program.
The pre-university program is designed to prepare students for university programs and is usually of a 2-year duration. The technical program, on the other hand, is designed to prepare students to join the workforce and is usually of a 3-year duration.
The students in Quebec are required to complete a CEGEP program prior to entering the undergraduate university program.
Also, a bachelor's degree in Quebec is usually a 3-year full-time study in Canada which differs from the rest of Canada's bachelor's program, which is a 4-year full-time study.
Study in Canada!
International Students must be familiar with the Canadian education system before applying to universities and programs to better understand the process and levels of study, how they can apply, what the requirements are, and more. This guide was all about the education system in Canada, how it is divided into three levels, how Quebec education differs from the rest of Canada, the tuition fees, the financial aid, and more. Hope this guide has helped you learn about the education system of Canada.