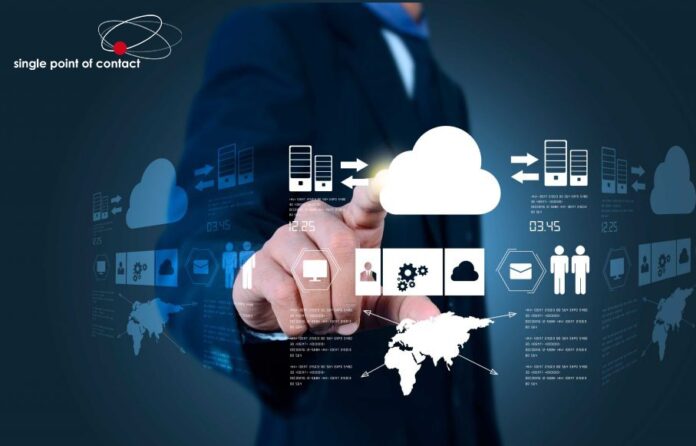 For small and medium-sized businesses (SMBs), the growth path is filled with challenges – client coordination, shortage of highly-qualified staff, and the need to balance the growing business requirements with a high level of efficiency. A crucial area that bears the brunt of a financial crunch is the IT support team. But it shouldn't, since it is one of the pillars of a growing business.
According to a Microsoft study, 90 percent of Americans consider customer support a factor before partnering with a company for business. This showcases the importance of IT support for organizations.
In today's article, we'll read about the following points:
Brief description of what is IT support and its types
What modern IT support services can offer businesses
Benefits of implementing outsourced IT support for your business
An Introduction to IT Support
IT support is a component of IT solutions organizations provide to assist customers with technical IT issue resolution. Also known as tech support or customer support, the IT support team comprises certified professionals to help customers with their IT issues related to software, hardware, or network.
The IT support department's job is to ensure that the company operations run smoothly and that customers don't have any complaints regarding the IT services the business provides. If there are any complaints, it is the tech support team's responsibility to remediate them as soon as possible.
Types of IT Support
There are two types of IT support – in-house and outsourced. What's the difference then?
In-house IT support is your company's IT support staff present to help out customers with any IT concerns they come across. You hire IT support professionals who are on your company's payroll.
On the other hand, outsourced IT support means handing over the IT support responsibilities to a third-party company that has years of industry experience and possesses a team of the top IT talent available on the market. When you outsource IT support to another firm, they will manage your customers while you focus on your core business.
What Can Modern IT Support Offer Businesses?
In times of rapidly changing technology, businesses need to modernize their processes and operations in order to stay ahead of the competition. IT support is necessary for the digital transformation of companies.
Here are the primary business areas that benefit from modern IT support solutions:
IT infrastructure – They help you utilize cutting-edge software, operating system, hardware, and processes to keep your business relevant.
Data security – Their expertise enables you to protect your systems and network against the latest cyber threats.
Backup and disaster recovery – In case of an outage or data breach, their reliable backups will kick in and quickly recover the compromised data.
Cloud services – They offer expertise in recommending the best cloud solutions for the remote working environment.
There are many other areas in which IT support teams other than the ones mentioned above. Now, let's see what value outsourced IT support offers businesses that opt for it.
Outsourced IT Support – The Perks
Managed service providers (MSPs) take up outsourcing projects for businesses, offering them value that the company's IT team would not be able to provide by themselves.
Given below are the top advantages of outsourced IT support.
Robust Cybersecurity
Data is the most prized possession of a business. Regardless of the type of business you run, you collect client data and use it to offer your IT services. This makes your business a prime target for hackers who will send cyber threats your way to compromise the data you've stored.
A skilled IT support team will ensure that the best cybersecurity tools and software protect critical customer data. They will also ensure that confidential data if lost, is recovered quickly before hackers use it.
Personalized Solutions
One of the best things about an MSP is that they can customize their IT support solutions according to your unique business requirements. Chosen from a selective talent pool, outsourced IT support specialists offer turnkey solutions that can be tailored to suit specific business requirements.
Efficient Time Management
Complex IT systems are making it difficult for the IT support teams of SMBs to manage everything and deliver the best quality in every area. Outsourcing your IT support allows a dedicated team to focus on tech support while the core team can allot more time to strategic organizational initiatives. This will improve the overall productivity of the company.
Lesser Costs and Higher ROI
In the long run, outsourcing IT support saves you precious money by proactively preventing issues from affecting business operations. Repairs are costly, and surprise incidents can dent the company's budget. Allocating resources to the right area of IT support will help you spend less and gain more from your investment.
Hire a Reliable MSP for IT Support
Users in today's times require an enhanced and comprehensive IT experience. Simply offering IT services will not do the trick; you need to ensure that those services are being easily used by clients and, if not, find ways to make that happen.
If you are unable to do that, don't worry. Outsource your IT support to a firm that has experience in this domain to grant your business the growth trajectory it deserves.