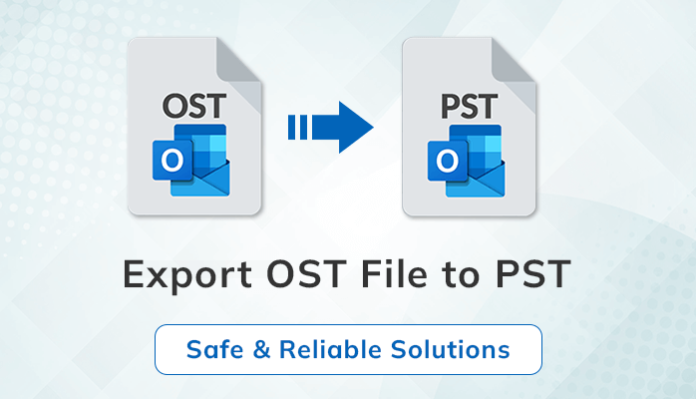 Summary: In this article, we will use some authentic and better manual and professional approaches that can help us to export OST to PST. In addition, we will also see how an OST to PST converter can ease our task to change OST to PST format. However, before starting our journey toward changing Outlook Offline storage files to PST, let's have a short glance at OST and PST.
Introduction to OST and PST File Format
OST is also known as an Offline Outlook data file that represents the Outlook Mailbox data such as Email, Contacts, Calendar information, notes, and various data in offline mode on the local machine. Whereas, PST is a Personal Storage Table that stores your information, including emails, calendar items, contacts, notes, and many more. The structure of PST Files also makes it possible to export and import your mailbox data to any device.
After getting a basic knowledge of OST and PST, let's find some reasons that generate the demand to export OST to PST format.
Reasons to convert OST to PST
There are some reasons, users seek to switch their OST files to PST. That is listed below.
If you have converted your OST into PST, you can easily access your OST data in case the Exchange server crashes. 

During the exchange maintenance, offline OST files become inaccessible, If a user has migrated their OST file into PST. It will be beneficial for the user.

If you have a backup of your OST file as PST, you can easily access your data in case your OST data is deleted accidentally. 

An OST file can be corrupt due to Virus infection, Software corruption, Hard disk failure, etc. In such situations, if you have converted your

OST file into PST,

you can easily retrieve your corrupted data.
These are some reasons that someone feels to convert Outlook OST to PST. Also, it helps users to import Outlook OST to Office 365 by converting it into PST format. In the following part, we will learn some methods to Convert OST file to PST.
Manual method to Change OST to PST
There are some steps to change your OST files into Microsoft Outlook Data File (.pst).
Open the Outlook application and navigate to the

File

option

Choose the option Open and Export and click on

Import and Export.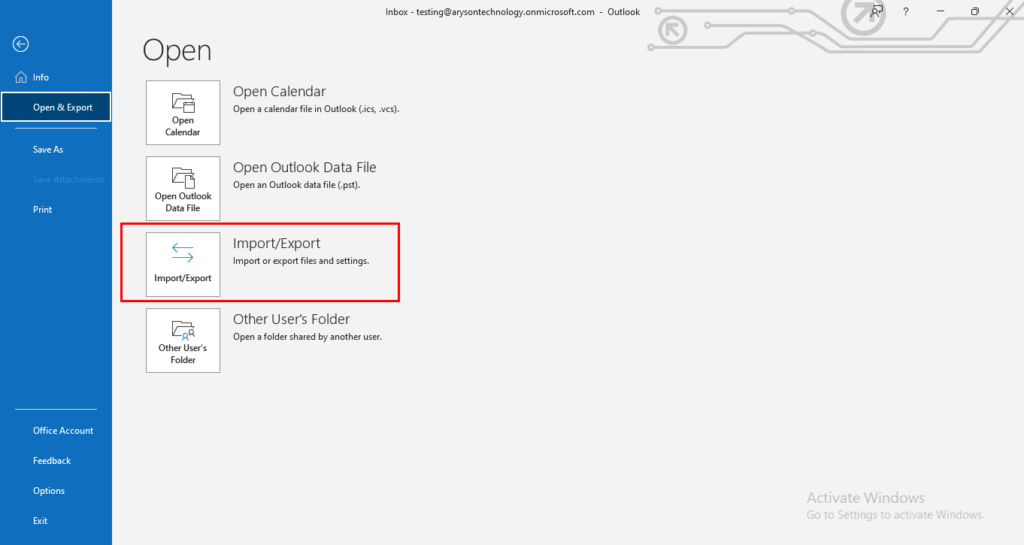 A new wizard will open click on

Export to a file

then click on

Next.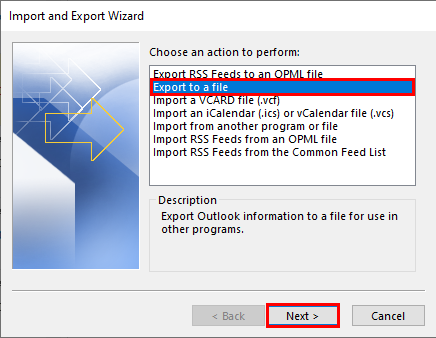 If you want to set the password then set it otherwise click on Cancel.

Choose

Outlook Data File (.pst)

and click on

Next.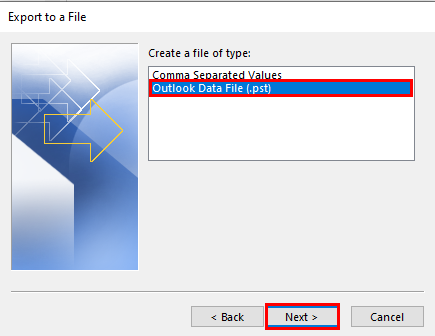 Select the folder you want to export from.

You can also include

subfolders

and click

Next.
Set the location where you want to save the new PST files.

Choose an option regarding duplicate items.

Tap Finish converting OST to PST.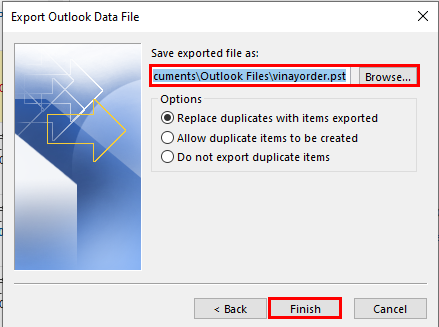 By using this method, the OST file will be converted to PST. But there are some limitations to using this approach.
The Drawbacks of the Manual method
Users must have technical knowledge.

A user can't convert their corrupted .ost file into PST.

It is a time-consuming task.

It has complex steps that may be a difficult task for novice users. 

You can't export all mailbox data files of OST to PST.
These are some limitations of using manual methods. In these circumstances, we suggest you opt for an OST to PST Converter tool that will help you to convert the OST file to PST and other file formats and migrate OST into other email clients.
Change Outlook Data File to PST via a Professional approach.
This approach consists of the best OST to PST converter to manage your OST file data. It helps to convert an OST file to PST, PDF, HTML, DOC, and others. Furthermore, it migrates OST files into other email clients such as Gmail, Yahoo Mail, Thunderbird, Office 365, and others. It provides multiple file selections to choose various OST files in a single step. 
In addition, there are some other advantages of using this approach that we are going to discuss in the next section.
Additional benefits of OST to PST converter
This software is one of the best ways to convert your Outlook OST file data to PST format. Apart from this, it also helps users to perform the following task:
Save the output and Source file in the same directory using the Save in Same Folder Option.

Maintains folder hierarchy to keep the files and folders in sequential order.

OST to PST converter provides Mail Filter to migrate specific emails from the mailbox.

Allows you to convert OST into PST, PDF, HTML, DOC, DOCX, EML, MSG, and others.

You can also migrate OST into several email clients like Gmail, Outlook, Office 365, Hostgator, GoDaddy, etc.
These are some extra benefits of Migrating OST files to PST. In the next part, we will learn some methods to Export PST to OST.
Conclusion
In this article, we have discussed different methods to Export OST file to PST through manual and professional approaches. Where we have seen some limitations in the manual process. on the other hand, a professional manner converts the MS Outlook Offline storage file data to PST and other file formats and email clients. It also provides extra features to its users that users can use according to their needs.