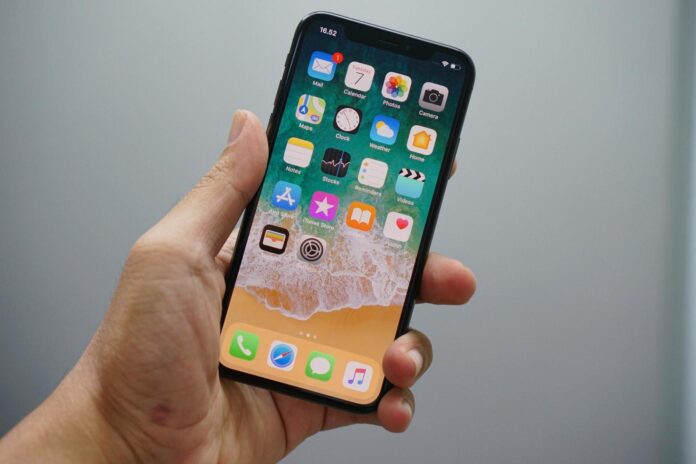 MD- In this article, you can go through the importance of using enterprise mobile apps in an organization. Read to check out how it improves work culture.
Introduction
In today's date, you can take several measures to improve the work culture in your enterprise.  As a result, you can expect better production and customer and employee satisfaction.
Now, in this digital era, you should always rely on mobile enterprise apps for the overall development and improvement of your business.
Here, you can check out the points on how mobile apps can improve the work culture at your place. So, there will be more chance of sustainability and growth.
Greater Work Culture In A Business Organization: Role Of An Application
As a business owner, you must remember that mobile apps are the real deal in business today. Here, you can check how the apps can help improve the work culture at your place:
1.  Better Communication Among The Employees
Communication among the employees in an organization can dramatically improve if a mobile app is present. There would be no need for emails anymore and the entire process can be instant.
Now, in the present situation, it can even help bond an employee with an organization in a better manner. No non-desk-based employee can feel isolated if an organizational mobile app is present.
Well, it is quite alarming that over 75% of organizations globally use email for internal communication. But, on the other hand, over 80% of the employees say that they do not really feel connected to the organization. So, you see why mobile apps are the real deal.
2. To Ensure The Organization Works Remotely
In the last couple of years, the Covid-19 pandemic had forced several organizations to work remotely. In such a situation, organizing a virtual office became inevitable. So, the organizations that pre-owned an enterprise app went through a comfortable work culture.
Well, as of now, many business organizations have already developed an in-house app. This has led them to carry on with the remote-work system. As a result, employees of several top-tier organizations are still working comfortably from remote locations.
3. To Attract The Current Generation To Work
Probably, nobody belonging to the current generation needs a smartphone buying guide. In such a social scenario, all business organizations are eager to recruit the youth.
Now, no tech-savvy youth would love to work in a company that follows outdated digital means in a business process. So, here is yet another way an enterprise mobile application can improve the work culture in a place.
More youth working for an organization can get more ideas regarding business diversification. As a result, it can hardly face the risk related to sustainability.
4. Adaptation Is The Key
Well, the key to the advancement of a business is adaptation. However, often you can see a lot of employees reluctant to it. In such a backdrop, a mobile app can become the reason why all the employees can have the urge to learn something new.
As a result, the work culture will always be in a positive field. This can result in better production and quality service. So, a venture can expect to grow day by day.
5. Provide Opportunity To Work
In case a random organization develops a mobile app, there will be better opportunities for people to work. As a business person, you would see a lot of app developers and handlers approach your company to work.
While it can seem to be a burden to keep a full team to work, the repute can increase automatically. Keep in mind that an app developer needs a library of code snippets to work, so you need to provide it accordingly.
The best you can do is avoid outsourcing the work. Keeping a full app team can enhance its overall performance and upkeep. Even you can give a task to your app team to enable features as it runs offline too.
6. The Matter Of Security
The security of the business process is one of the primary things that is related to the work culture. When an in-house app is present, its security becomes vital. So, this is yet another thing that the app  team can look after.
Well, most of their job role would be to ensure that no glitches come out from the app.
Final Words
So, you see how an enterprise app can boost positivity in the organization. As a business owner, even if you are thinking of opening a startup, you must invest in making an application. Another thing you must not forget is building an app team as your business grows.
Like any business-related app, you have to make the enterprise app user-friendly. Keep in mind that your employees are mostly busy with their work and they would seek a way to handle the app easily. Finally, you should check that the upkeep of the app is outstanding. It can help your employees grow interest in using it.
Author Bio:
Charles Simon is a professional content writer. He completed her graduation in Psychology from the University of Montreal, Canada. She is very passionate about writing in many journals and magazines. She is the owner and co-founder of Smart Business Daily. He is also associated with many authority blog sites such as RSLonline, Finance Team, SB Newsroom, Dream Land Estate, Tour And Travel and Dream And Travel.