Auto insurance is mandatory for a person to own and operate a vehicle. If you are involved in a car accident, or if your car is stolen or vandalized, then you may be covered by your insurance policy.
Auto insurance provides peace of mind, knowing that your investment will be protected in an unfortunate incident.
Depending on your insurance provider and auto insurance policy, medical and legal expenses may also be covered.
There are also many different types of auto insurance policies that you can choose from. Collision, specified perils, all perils, and comprehensive are just some of the different types of insurance that you may be able to add to your auto insurance policy.
Here, we will focus on how an auto insurance broker can make finding the right policy easier.
How an Auto Insurance Broker Can Help
Auto insurance is a seasoned professional who will help you find the best auto insurance policy. They will go over your unique needs and concerns to custom-tailor a solution that will cover all of your needs under one policy.
Anything that is deemed excessive will be omitted to save you money. They will also simplify legal jargon and go over the paperwork so that you know exactly what you are getting yourself into.
An auto insurance broker can connect with different insurance providers and access other resources you may have never heard of. Their exclusive access and ability to make inquiries and negotiable with insurance providers ensures that you will be provided with the best quotes on the market.
Not all brokers are created equal. You can ask trusted friends or colleagues to recommend an auto insurance broker. You can also check online reviews and testimonials to ensure that your chosen broker has a proven track record of success.
How an Auto Insurance Broker Helps You Find The Right Policy Faster
A stalwart auto insurance broker will provide you with various plans and packages and outline each policy's benefits and drawbacks in detail.
They will explain any complicated terminology and discuss your needs to help pinpoint the best policy for you. The goal is to find a policy that will protect you, other drivers, and your vehicle and a policy that fits within your budget.
Comparing and contrasting different insurance products will help you make a sound decision that will protect your investment for several years.
Moreover, to help provide you with the best insurance rates, they will assess your vehicle type, make, model, driving history, and geolocation. They will also offer tips that will save you even more money on your car insurance down the road.
Furthermore, if you are involved in an automobile accident in the future, your insurance broker will be available to help you get through the claims process.
A broker worth their weight in salt will be ready to help you get through your legal or financial issues without compromise.
The Pros and Cons of Using an Auto Insurance Broker
Pros:
An auto insurance broker will shop around to find the best deal for you. A trustworthy, honest, and reliable auto insurance broker will be willing to support you at all times, including in the event of a tragedy or accident.
They will serve as a confidant that will help you get through the claims process as quickly and easily as possible so that you can focus on recovering from your injuries if you are injured in an accident.
They will help you find the most competitive rates on the market, providing you with exclusive insurance products that will maximize your return on investment and ensure you are only paying for policies that you need.
Cons:
However, brokers are not necessarily perfect. For instance, there is no guarantee that they will be able to find you the best policy possible. For this reason, working with a reputable broker is of the utmost importance.
Performing the necessary due diligence to find a quality broker with your best interests at heart may be challenging, depending on where you live.
You should also note that you do not need to work with a broker. You are well within your rights to try and find an insurance policy on your own, meaning a broker is not a requirement for auto insurance.
Still, given the many advantages that most brokers provide, we recommend contacting a local auto insurance broker, especially if you are obtaining auto insurance for the first time or are considering switching auto insurance providers.
They will show you multiple different products that may be superior to what your current provider is offering.
Taking the First Step
An auto insurance broker is a professional expert who will help you get the best quotes and rates according to your unique requirements. Every car owner is different, and a quality broker acknowledges that.
The money you save by partnering with an auto insurance broker can be put towards other investments, such as upgrading your home or starting a new business. Finding the right insurance coverage can help save you thousands of dollars in the long term.
It can help you if another party presses charges against you if they deem you responsible for the accident. The right coverage will meet your current and future needs without exception.
Author bio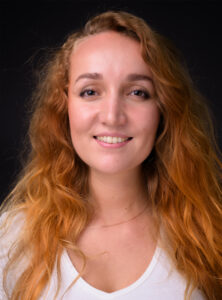 Jessica Coates is a blogger in Toronto. She graduated with honors from the University of British Columbia with a dual degree in Business Administration and Creative Writing. Jessica Coates is a community manager for small businesses across Canada. When not working, she leisurely studies economics, history, law and business solutions.