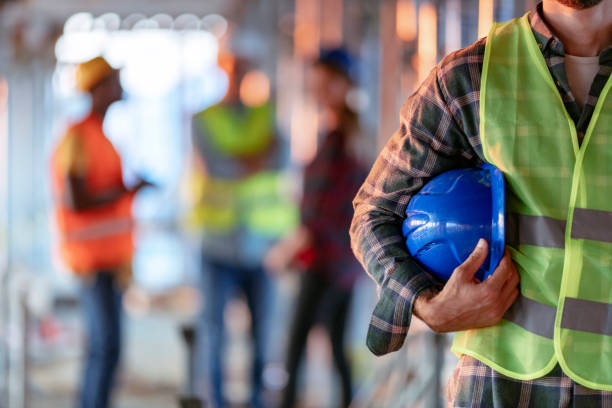 Construction work can be very rewarding but also very dangerous. Working in the winter can be particularly troublesome, as visibility may be obstructed and slippery work conditions can prove especially hazardous.
There are basic safety precautions that can be taken when the cold weather hits so that you can be better prepared against the frigid winter climate. Failure to adhere to basic safety protocols can lead to serious injuries or even death, in some cases.
By following the winter weather safety tips that we have outlined, you will ensure a productive and safe construction site during the long winter season.
Winter Checks and Inspections
You should inspect your construction site on a regular basis as soon as the winter weather hits your area. Ensure that the place is 100% safe before you allow your employees to begin working on the site. The walkways in particular should be carefully inspected.
You should check your cranes for ice and assess your transit lanes and all of the platforms on the site as well for any potential hazards. Some hazards may not cause any serious injuries, but it is better to err on the side of caution and check the entire area for possible safety hazards.
All it takes is one mistake or momentary lapse in judgment to cause an accident that can prove to be catastrophic.
Proper PPE
You will need to ensure that all of your workers are wearing personal protective equipment before they begin working on your site. All PPEs must be in optimal working condition and must include the latest protective safeguards in order to maximize protection levels.
You should request that all of your workers wear safety gloves while they are working. Getting into construction equipment can be tricky at times. Scaffolding and ladders can be wet, cold and slippery, especially during the winter.
Winter Driving
Driving during the winter can be very dangerous if you do not take the necessary precautions. Unfortunately, construction workers may be required to drive in hazardous weather conditions from time to time.
To help reduce the risk of an accident, you should ensure that the construction site is clear of debris and other obstacles that can cause a potential accident. Remove as much snow as possible to also reduce the risk of an accident.
Another way to minimize driving hazards is to install many barriers, cones and signs to protect your personnel from harm.
Working from a Height
Construction workers are particularly at risk of falling from great heights. Height-related hazards should always be a top safety priority without exception. You must make sure that personal fall arrest systems are correctly adjusted.
They should also be evaluated regularly to ensure that they are up to code and have good working conditions.
Educate Workers
Weather-related fatigue is fairly common among construction site workers, especially if they need to work overtime to complete a project before a tight deadline. Managers should be taught how to look for telltale signs that a worker is sick or injured.
They must also check to see if all of your workers are wearing the appropriate winter clothing to keep themselves warm while they are working.
Pneumonia, hyperthermia, trench foot and frostbite are just some diseases or medical conditions that can occur when construction workers are asked to work in frigid weather conditions.
First aid kits and other medical supplies should be readily available if workers fall ill or injure themselves during the winter.
Ask Workers to Work Together
There is power in numbers, and the construction site is no exception. Ask your workers to follow the buddy system to ensure that they work in pairs whenever possible. Ask each tandem to look out for each other's safety by staying alert and focused.
Also, if possible, try and get your workers to work during the evening instead of the early morning. The weather tends to warm up during the evening, so your workers will be warmer and more comfortable if they can work during the evening.
Keep Them Hydrated and Nourished
Your workers need to be focused, warm and energized before they start working. Provide your employees with sweet and warm drinks to keep them warm and give them a nice energy jolt before they begin working.
Decaffeinated tea, hot chocolate, and hot cocoa may be to their liking, and sandwiches and other snacks can help ward off hunger pangs so that they can focus on the job at hand.
Use Engineered Controls
Try to use engineering controls whenever possible. Try and shield your work area from strong gusts of wind to avoid wind chill issues while your team is working.
Radiant heaters can also keep your employees nice and toasty to be more productive while they are working. If your employees feel cold then most of their energy will be focused on keeping warm instead of completing their tasks.
Boost productivity and employee morale by using engineering controls and radiant heaters whenever possible.
Stay Alert, Stay Safe
If you want to ensure that your workers are safe while working on your construction site during the winter, then they need to take a proactive approach to safety. Explore and assess the entire site to determine if any safety hazards need to be eliminated.
Safety should always be a top priority, regardless of the season. Remember that a happy worker is a loyal worker, so you need to go above and beyond the call of duty to protect your employees from harm.
The winter, in particular, can be very dangerous, so you need to be even more vigilant during the long and arduous winter season.
We hope that the safety tips we have provided will help protect your workers and reduce safety risks while working on your construction site.
Author Bio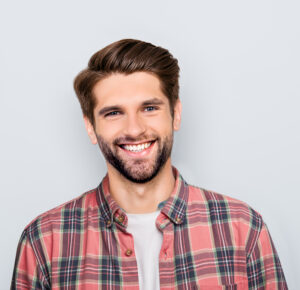 Devon Graham is a blogger in Toronto. He graduated with honours from the University of British Columbia with a dual degree in Business Administration and Creative Writing. Devon Graham is a community manager for small businesses across Canada. He also likes to research various topics related to pets, food, storage solutions and business solutions.