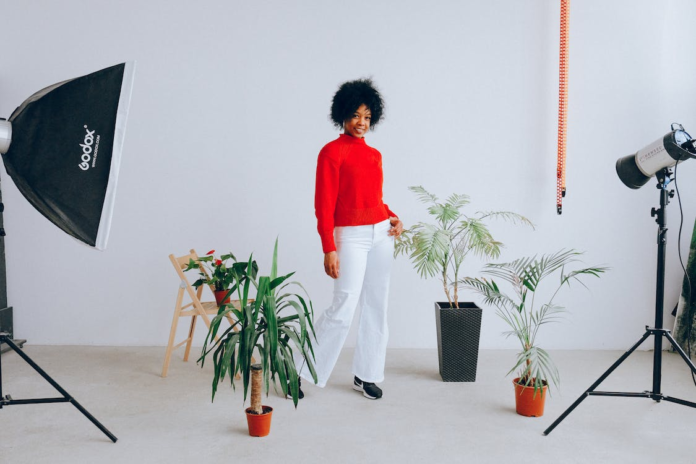 There is nothing new when it comes to technology in the fashion business. Tech made online stores and shops possible, but now it's time to take a step further. Technology makes our lives easier, and our business more sustainable. So, in which ways can technology improve your business?
Many believe that implementing technology in your fashion business is an expensive and unnecessary asset. However, digitally and technologically improving your business can be beneficial and profitable in the longer run. Stay ahead of the competition by taking up these technological ways.
1. Robots
Robots and mechatronics in general have become vastly popular especially when it comes to industries with large manufacturers. The fashion industry is no different. By implementing robots in your manufacturers, you'll save time, and energy and get a neater and better-quality production. Such tools can replace your human capital and help you invest your knowledge more productively.
In addition to manufacturing, robots can be a fantastic addition to distribution. Robots can help you with transportation organization and ensure each customer has the right product delivered to their doorstep. Technology can also help you predict the demand and plan your collections according to that.
2. Sustainable materials
New values including eco-friendliness and sustainability are going to be rooted in the society in the nearest future. This means that the fashion industry will have to keep up with such new trends and start using sustainable materials in their manufacturing. Living in harmony with nature would also require you to prevent animal cruelty and start using earth-friendly materials.
Due to technological advancement, lab-made materials such as fur, leather, and silk will be widely available in the future. Turning to slow fashion can help you use sustainable materials and provide value to your customers not many other brands have. On top of that, scientists are working on technologies that can recycle and turn your plastic bags into trendy pieces, so stay tuned to discover more and keep up with trends.
3. 3D-printed apparel
A decade ago, 3D printers were one of the biggest breakthroughs in technology and science. Back then, 3D printers were extremely expensive, and only fortunate industries and businesses were able to use them. However, in the nearer future, 3D printers will regularly be used in the fashion industry to create sustainable apparel for everyone.
When clothes made by 3D printers were set on the scene, boundaries in design were moved and broken. Now designers and fashionistas can create the most original pieces just by using their imagination. 3D prints allow you to choose material, flexibility, and resistance to create wearable and fashionable pieces.
4. Use design software
There is no use in starting a fashion business without design software that can ease up the process. Even though fashion designers pride themselves on being imaginative, the truth is we can't keep our creative juices flowing all the time. That's when design software steps in and takes over the scene!
By using software, such as Unmade, you can automatize the process and find ways to appeal to your customers even more. With a wide range of design choices, materials, and patterns, design software allows your customers to customize clothes and have them delivered. Besides being a more useful and practical tool, Unmade supports seamless production and optimizes the value you provide to your audience.
5. AI and chatbots
When shopping for clothes, besides the credibility of your brand you need to be useful to your customers. Whether you have only an online store or combined with brick-and-mortar, you need to take your customer service to a higher level with AI and chatbots.
Implement a customer support chatbot to your website and social media pages that will help your customers navigate through the shop and discover what suits them the most. In addition to that, having AI calculate the shape of your customers' bodies and recommend clothes based on that is a feature that will bring you a lot of attention as a business. Such technology can solve your business challenges by being available to customers 24/7!
6. Virtual reality
Shopping without seeing apparel in person can be extremely challenging and tricky. You never know how a certain clothing item will fit you before you buy it. Have you ever wondered how a certain fashion piece would look on you without having to try it on? Your customers certainly have!
With virtual reality, you can make that possible. Technology has created software that can simulate clothes to make you virtually wear them. In cases like these your will know how exactly how those clothes fit them, which will minimize returns and save your business a lot of money.
Final thoughts
Running a business with the help of technology is a true blessing. Knowing how and when to implement tech trends will help you manage your business, attract customers and stay on top of the market. These tips will lead you the way towards success with tech!