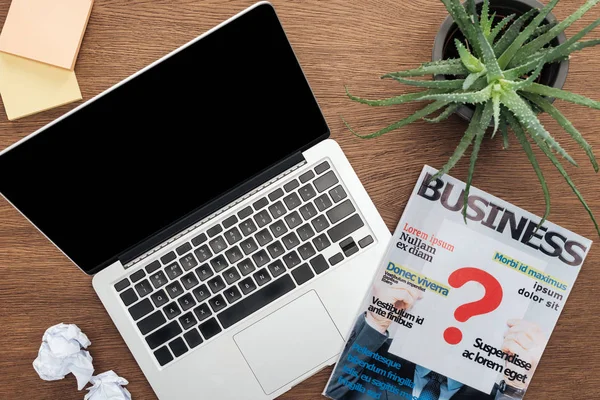 In today's digital age, the internet has become a vast source of information, and people often rely on online resources for news and entertainment. However, many still prefer the traditional way of getting their daily dose of information and entertainment- through magazine subscriptions. Subscribing to magazines provides readers with high-quality content and offers the convenience of having their favourite publications delivered directly to their doorstep. Despite the increasing popularity of online resources, subscriptions remain a popular and valuable way for individuals to stay informed and entertained.
Here are the top five benefits you should know about:
Access to High-Quality Content
Magazines have been around for decades and have been a reliable source of information for many people. They offer high-quality content, which is only sometimes available on the internet. A team of experienced writers and editors put much effort into bringing you informative, entertaining, and engaging articles. Whether you are interested in politics, fashion, lifestyle, or sports, there is a magazine for everyone. You can choose from various genres and find one that suits your interests.
Convenience and Time-Saving
This option is convenient and time-saving. Once you subscribe to a magazine, it is delivered to your doorstep every month, so you don't have to leave your home to get your hands on it. This saves you time and effort. You can also carry it wherever you go and read it on your commute, during your lunch break, or while relaxing at home. This convenience allows you to make the most of your time and enjoy your favourite articles whenever possible.
A Break from Screen Time
In today's digital age, such subscriptions give you a break from screen time and allow you to relax and unwind. You can sit back, grab a cup of coffee, and enjoy reading your favourite magazine without the distractions of notifications, emails, or social media. This break from technology can be beneficial for your mental health and well-being.
Stay Up-to-Date
Magazines are a reliable source of information and help you stay up-to-date on the latest news and trends. They provide current events, expert opinions, and insights not easily found online. Magazine subscriptions ensure you get all the essential news or events in your field. This helps you stay informed and educated about the world around you.
Expand Your Knowledge
This helps you expand your knowledge and learn new things. They cover many topics, and you can choose one that aligns with your interests or explore new subjects. They offer in-depth articles, expert interviews, and unique perspectives that help broaden your understanding of the world. This expansion of knowledge can be beneficial for your personal growth and development.
Conclusion
In conclusion, magazine subscriptions are ideal for those seeking regular updates and information on paper and print. Magazines provide a wealth of information on various topics, from current events to lifestyle tips and entertainment news. They also offer in-depth features and expert analysis often unavailable online. Subscribing to a magazine can also help you stay current on the latest trends and developments in your field of interest. Additionally, receiving a physical magazine in the mail can be a pleasant break from digital devices and a way to unwind and relax. Overall, it can enrich your life and is a wise investment in personal growth and enjoyment.