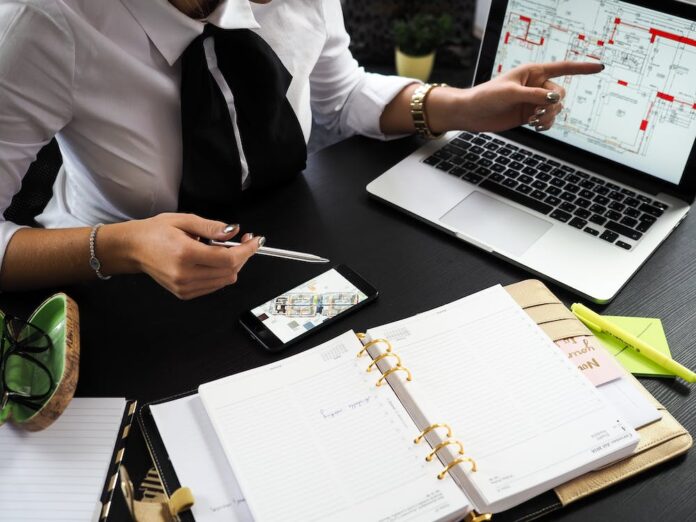 The real estate industry is and has been one of the most lucrative businesses, so it seems appealing to many people. However, the real estate industry is not for everyone – 3 out of 4 real estate agents fail in the first 5 years of doing business. On the other hand, if you have what it takes, you can surely come to earn a 7-figure salary. The real estate industry is quite diverse, offering several plausible and profitable directions to take, depending on your expertise, knowledge, and preferences. As such, it requires a careful and well-planned startup. Keep reading to learn more about how to start a successful real estate business in 5 actionable and simple steps.
First of all, you should start off with technicalities and legalities. Then, you should get a CRM and work on creating a plausible business strategy. Along the way, you should be thinking about building your brand identity. Finally, launching and advertising your business comes.
1. Start with the technicalities and legalities
Often the most boring part of starting any business is the technicalities and legalities. When it comes to starting a real estate business, there are quite a few. Before you dive into creating your real estate business, you should deal with a few things. Common technicalities and legalities include taking care of business licensing and legal requirements you need to fulfill. To launch your real estate career, you will need a real estate license, so start with that. Consult your local real estate bureau to check the local requirements. The time, cost, and qualifications you need will vary on the state. Most often, you need to take a pre-licensing course as well as a licensing exam. What would also help is to join the National Association of Realtors (NAR).
2. Get a CRM (Customer Relationship Management)
The following crucial step is getting a CRM – a Customer Relationship Management system. As a typical real estate transaction is complex and consists of multiple steps, you need a good management system to keep track of all aspects as well as pending and completed steps and tasks. Generally, a CRM helps you handle your business more efficiently. Moreover, it can even decrease the need for unnecessary staff. Look for a CRM that is specifically designed for real estate, as it will be more helpful.
3. Create a plausible business strategy
After you have completed these steps, you can move to create a plausible business strategy. It is basically a roadmap, a guide for how you plan to run your business. Crafting a plausible business strategy consists of a few essential aspects. These include creating a personal plan, finding a niche, conducting proper market research, and creating a business plan.
Creating a personal plan is all about the reasons for getting into the real estate business. It also includes the goals you want to accomplish as well as your ideal working hours and what success looks like to you.
Then, finding a niche within the real estate industry. Some of the niches to consider include residential real estate, resort homes, rental properties, property management, condos, and commercially zoned real estate properties.
Conducting proper market research is crucial before setting up your business. You need to make sure that your idea is viable. For example, if you plan to set your business up in Sydney, whether there is a professional buyer's agent in Sydney (and how many there are). This information will help you decide whether there is a place for you on the market.
The very last step of crafting your business strategy should be a detailed and well-composed business plan that contains all the possible information about your business and future goals.
4. Build your brand identity
Budding your brand identity is one of the most satisfying and creative parts of starting a real estate business. It includes designing a logo, the color palette you use, the typography as well as the imagery. Having a strong brand is essential as it helps you build recognition, credibility, and trust with your customer base. Other things you should think about are how you define your brand and build a business website and online presence on social media.
5. Launch your business
The very last step involves launching your business. In most cases, starting a real estate business doesn't have too high overhead costs. In the very initial stage, you focus on gaining experience and building a reputation. You can consider hiring more agents when the business picks up. Of course, you should forget about developing a plausible digital marketing strategy – it is quintessential in today's highly competitive market and tech-driven world.
Starting a business of any kind can be overwhelming and even challenging at some points. However, it's essential to know what you want, to work hard, make an effort and be patient as well as persistent – this is the key to business success.