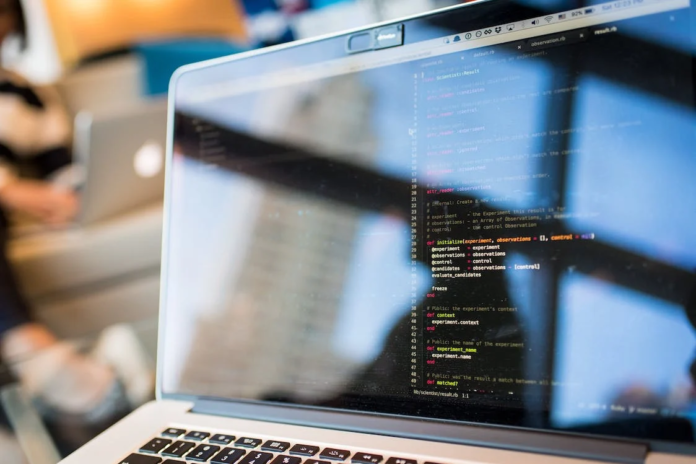 The digital age has changed the way we live our lives as well as how we do business. In the past, we had to do all the business-related tasks manually. This was inefficient and time-consuming. A good deal of these tasks can be automated to save time. There are plenty of handy software and other tech tools you can use to enhance managing your business. By automating these mundane tasks, you can focus on creating new and improved business strategies or on whatever tasks are not mundane and cannot be done with software and tech.
Different types of businesses require diverse software. Some of the most widely used include remote desktop software, CRM software and project management software. Entrepreneurs worldwide also use accounting software, HR software, business intelligence software as well as communication and payment transaction software. You probably don't need all of them – keep reading to learn more about them and decide which ones are right for you. They can boost efficiency and productivity in conducting your business.
1. Remote desktop software
Various remote desktop software has been present on the market for some time. However, they have started gaining even more popularity with the pandemic outbreak and more and more people working from home. This software is great if you employ people remotely or if your employees travel a lot. This software is handy as it enables you to access your work computer safely and securely from anywhere in the world. Its aim is to boost productivity and efficiency. Employees value the employers' efforts to enable them to work anytime anywhere using this kind of software, hence the boosted productivity.
2. CRM software
Another handy software is Customer Relationship Management Software. As you can guess, it is software we use for managing customer relationships. It often comes with various integrated features such as sales and marketing automation as well as contact management. Incorporating CRM software in your business enables you to manage customer interactions, and keep track of customer data. This kind of software can also be used to improve your marketing and sales campaigns. Overall, it can also improve your business by improving customer relationships.
Besides software that focuses specifically on one business aspect, there are also those that incorporate all aspects essential for a specific business. For example, there is childcare management software, which encompasses all aspects needed for managing such a business. In a single software, you can communicate with parents, manage payments, keep track of progress and assessment, and so on. It is also great to have it if you have several childcare centres across the country, such as Insight Early Learning. It is difficult to manage efficiently such a large childcare centre, located in different areas without such software.
3. Project management software
For businesses that function on the base of projects, using some kind of project management software is a must. It is all about planning, executing and tracking projects. What it does for a business is help with scheduling, task management and resource allocation. One of its main benefits is delivering projects on time and within a budget. It also helps in keeping team members on the same page. It also works for a team of people working together on a project from different locations.
4. Accounting software
Every business, regardless of its niche, needs to keep track of its finances. Accounting software can help in keeping your finances organised and your business running smoothly. There is plenty of distinct accounting software on the market – you should find the one that suits your business needs. Some of the popular accounting software options include QuickBooks, Wave Accounting, Xero, and FreshBooks, among others.
5. HR software
Human Resource software is a great tool for managing all the data related to your employees, such as employee performance. You can also create a base of potential candidates for future job vacancies. Moreover, HR software can also help you in automating payroll and certain administrative tasks. Such software enables you to streamline several processes of managing human resources. Ultimately, this saves you not only time but also money.
6. Business intelligence software
Business intelligence software is quite a handy one. Its main goal is to help a business make better business decisions. It does that by providing businesses with access to not only accurate but also timely information. Typically, such software includes diverse tools used for reporting, online analytical processing, dashboards and data mining. What these tools do is track key performance indicators and detect areas that need improvement. It's definitely a useful one. As a business, you can also develop your own BI solution, but you can also purchase ready-made software. When choosing a BI software for your business, you should consider its ease of use, cost and scalability.
7. Communication software
Communication is the key to the success of every business. The more employees you have, the more difficult it is to keep everyone on the same page. To achieve effective and efficient communication internally and externally, you need to have a proper tool for communication. You should identify useful workflow software that will enable your employees to communicate within your business. Also, you should be able to effectively engage in communication with customers. Communication is essential for effective collaboration on daily tasks, which ultimately bring you to your goal.
8. Payment transaction software
Every business has payments to process. An easy and convenient way to do that is with payment transaction software. For a business that provides a subscription-based service, this kind of software is a must. When it comes to billing, automating all the possible processes can lower your workload significantly. It can also make refunding processes much easier. This kind of software keeps records of all your payments, including those that are behind their due dates.
These are just some of the many useful software that can enhance managing your business. Before deciding which one(s) is/are right for you, do thorough research and choose the most optimal one(s).
Author bio:
Jess Cooper is a part-time journalist and blogger based in Sydney, Australia working closely with Insight Early Learning. She is an energetic, creative highly motivated person with plenty of interests. The most prominent areas of interest include business, marketing, communications and lifestyle.