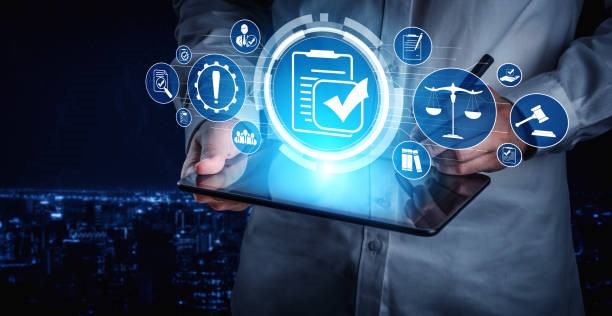 Regulatory laws are necessary to achieve transparency and security in any country. They lead to a sense of accountability in the general masses and are crucial for good governance. Professional sectors, including large and SMEs, are bound by respective laws—their non-compliance results in hefty financial fines and even administrative sanctions. Thus, businesses should be cautious when building partnerships, initiating collaborations, or signing agreements with other companies. Business verification via a KYB process is the only practical solution to secure a firm from fraud and money laundering. 
KYB Meaning & Significance
Money laundering has become a non-traditional security threat for countries and the international community. It is a common practice, especially in the global South, where wealthy individuals own shell corporations and launder illicit funds to off-shore accounts. Thus, KYB is critical in ensuring transparency in business coalitions. Know-your-business (KYB) refers to the verification of businesses by scrutinizing their portfolio during the initial onboarding procedure. The KYB process is mandatory for B2B alliances and agreements, and every corporation is obliged to the legislated regulatory standards. It means that implementing KYB measures aids businesses in mitigating financial crimes, including money laundering and terrorist financing. The latter is another type of unconventional security threat emerging in the 21st century.
What Your Company Should Require from Businesses
The KYB process includes the verification of the business partner's credentials. Document validation is the foremost step that forms the basis of B2B relations because it initiates trust between both parties. The KYB requirements include the following:
Company's legal documents, such as licenses and registration papers

Records of financial activities, including other partnerships, agreements, etc.

Tax statements.

Profile of Beneficial Owner, a shareholder with at least 25% stakes in the corporation.

Complete credentials of the Ultimate Beneficial Owner, the legitimate company owner who benefits from its profits.
Through software-as-service providers, businesses seek automated services to perform AI-based document verification. Tools such as fake document checkers scan business documents to identify anomalies. You can detect forged contents in government-issued papers or analyze fake ones. Thus, document collection during the KYB process enables companies to be alert. 
KYB Compliance & Screening Measures
Financial and non-financial organizations must ensure KYB compliance by practising due diligence. It involves an advanced process called enhanced due diligence that is part of continual or ongoing KYB. For this purpose, firms should perform KYB checks on their business partners. These checks include:
Screening the companies against lists of government entities and global watchdogs like the Financial Action Task Force

Verifying the names of firms and their owners from international databases, such as those of politically exposed persons and adverse media reports. PEPs are political entities that may be involved in corruption and bribery, while media reports monitoring refers to observing any negative news stories regarding a corporation. 

Transaction screening of business allies to ensure an authentic source of wealth and legality of money trails.
Hence, these measures lead to a seamless KYB process and aid organizations in efficient AML compliance.
International AML/CFT Regulations on KYB
States and inter-governmental authorities have proposed the know-your-business regulatory guidelines. All organizations are mandated to abide by them. 
AML/CFT Regulations in the United States
The US government legislated a set of guidelines on regulating businesses as a vital part of the KYB process for anti-money laundering and counter-terrorism financing compliance. The Financial Crimes Enforcement Network is the primary authority attached to the US Treasury Department, dealing with financial regulations. The following authorities are delegated to the FinCEN:
This Act obligates financial institutions and other businesses to detect and control money laundering. Financial organizations such as banks should keep records of the transactions of the onboarded companies. Furthermore, they must immediately report any suspicious activity related to tax evasion, illegal funds transfers or other crimes. 
The Patriot Act was proposed in 2001, after the 9/11 incident. Thus, it solely aims to eliminate the menace of terrorism. Organizations are bound to comply with this act in order to prevent the financing of terrorist activities. It focuses on identifying and penalizing terrorists. 
Therefore, every US-based firm should implement its KYB process in accordance with these FinCEN regulations. 
European Union & KYB Regulations to Mitigate Money Laundering
The EU adopted the third AML Directive in 2007, requiring the member states to practise KYB procedures on financial and non-financial platforms. The KYB process is compulsory to identify the business beneficiaries and their economic activities. It proves significant for all organizations in detecting any possible connections with money laundering, terror funding, or other criminal networks. 
Financial Action Task Force
As a principal AML/CFT watchdog, FATF regularly publishes its recommendations for countries. Organizations belonging to all states are required to implement strict measures regarding business verification. They must contribute to the global fight against terrorism and money laundering by complying with FATF regulations. Moreover, if any country fails to identify potential individuals, groups, or companies that launder money laundering and facilitate terrorist financing, it may face economic sanctions. Hence, all governments should cooperate with FATF to combat these threats facing international security and save from getting included in its black and grey lists. 
In sum, the KYB process is critical for every business before officially commencing B2B partnerships. It assists in identifying high-risk companies and alleviating the likeliness of money laundering and terrorist financing.