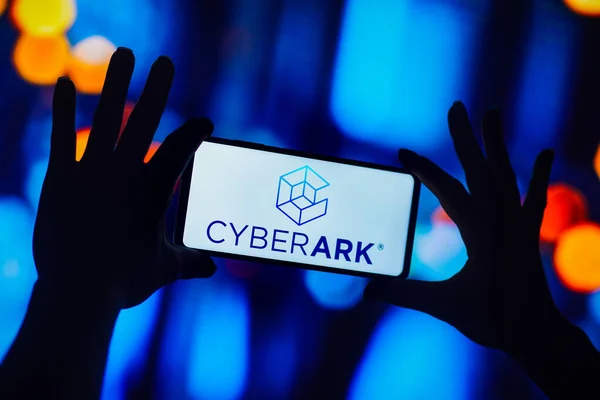 Introduction:
Privileged Access Management (PAM) is a critical component of an organization's security system, providing the necessary protection and access to privileged accounts. Implementing PAM solutions such as CyberArk can be a daunting task for organizations, but it doesn't have to be. CyberArk is a leader in the PAM market, offering innovative solutions that make it easier to manage and secure privileged accounts.
What is PAM?
Privileged Access Management (PAM) is an essential security technique for safeguarding organizational data in today's digital world. PAM is a type of security technology that helps protect, monitor and manage privileged accounts and credentials used to access sensitive data. Through the use of PAM solutions like CyberArk, organizations can greatly reduce the risk of malicious actors gaining access to privileged accounts and other sensitive information.
Organizations can use CyberArk to secure, monitor, rotate and manage privileged account passwords and access control policies across their networks. As a market leader in PAM solutions, CyberArk provides robust security solutions that help organizations properly protect their systems against cyber-attacks by implementing powerful authentication measures. With these measures in place, organizations can stay ahead of potential attacks while minimizing any potential damage they may incur due to unauthorized access or privilege misuse.
If you are a person interested in Cyberark, our Cyberark Training will undoubtedly advance your career.
Preparing for CyberArk Deployment
CyberArk is a powerful privileged access management (PAM) solution designed to help organizations protect their IT infrastructure and sensitive data from malicious threats. Before making the decision to implement CyberArk in your organization, it is important to first understand what it takes to prepare for a successful deployment.
A successful deployment of CyberArk requires significant effort from the organization's IT team. This includes careful planning and preparation such as defining security policies, integrating with existing authentication services, configuring user accounts and privileges, and preparing existing applications for seamless integration with CyberArk components. Additionally, workforce training will be necessary so that all users are aware of the new system's capabilities as well as its associated security protocols.
Planning & Implementing CyberArk Services
Securing privileged accounts is a critical part of any organization's overall security strategy. CyberArk services provide an advanced, comprehensive solution for managing and protecting privileged access. In this article, we will discuss the steps involved in planning and implementing CyberArk services in order to build out a strong privileged access management system.
The first step of planning for CyberArk implementation is to identify key stakeholders who will be responsible for the project's success. This includes IT staff, application owners, compliance officers and executives who need to be knowledgeable about the process and objectives of the project. Secondly, organizations must assess their current environment to ensure that it meets all requirements needed for successful deployment of CyberArk solutions. It is important to note that some changes may be needed prior to implementing the service.
Accessing & Managing Deployed Instances
Accessing and managing deployed instances can be a tricky process, especially when it comes to security. Implementing Privileged Access Management (PAM) with CyberArk is a great way to ensure that only authorized users have access to the information they need. PAM helps organizations protect their most sensitive assets by controlling user access and monitoring privileged activities. It allows IT administrators to quickly identify threats, protect data from malicious actors and meet compliance requirements.
CyberArk is a secure solution that easily integrates with existing networks and systems, making it easy for organizations to secure their infrastructure with minimal effort. With its multi-factor authentication features and automated password resets, CyberArk ensures that only authorized users can gain access to sensitive information within the organization. Additionally, CyberArk's advanced analytics provide detailed insights into privileged activity so that IT admins can identify potential threats before they become an issue.
Integrating with Existing Systems
Integrating with Existing Systems is essential to a successful implementation of Privileged Access Management with CyberArk. This integration allows organizations to securely manage and control access to critical systems and applications, while still allowing users the flexibility they need. Integration also provides additional authentication methods, such as multi-factor authentication, that can be used in combination with Privileged Access Management security measures.
Organizations looking to implement Privileged Access Management should consider both the advantages and challenges that come with integrating their existing systems into the system. Key considerations include availability of APIs, developing compatible software solutions, establishing data sharing between systems, and conducting user training on the new system. An integration strategy will help ensure a smooth transition and maximize the benefits of implementing Privileged Access Management.
Conclusion:
In conclusion,implementing privileged access management with CyberArk is a great way to ensure that only those who should have access to sensitive data are able to do so. It provides organizations with a secure, efficient and cost-effective way to manage passwords and user access privileges. Additionally, it helps in protecting against cyber threats, such as identity theft and data breaches. With its easy-to-use interface and powerful features, CyberArk is the perfect solution for protecting your organization's most important assets.
Bio of the Author: My name is Pavan Kumar, and I work for HKR Trainings as a content writer. I have a lot of experience writing technical stuff, and I want to continue to advance professionally. I am skilled at presenting content on the most popular technologies, like Alteryx Training, Arcsight Training, and Looker Training, among others.