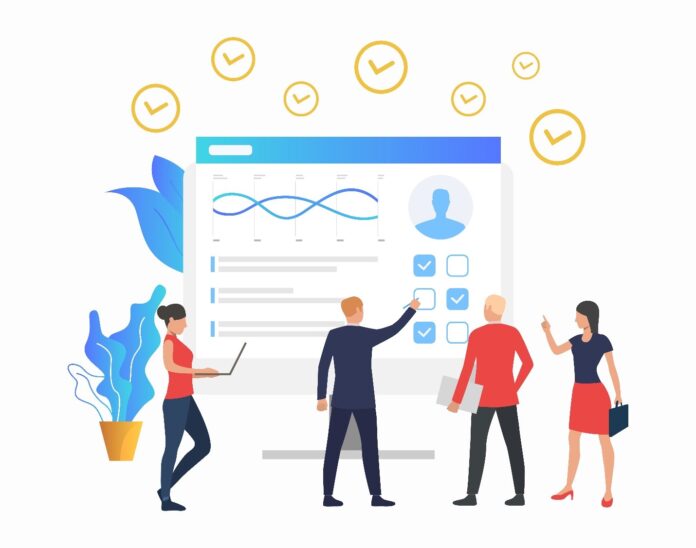 An organization's success depends on the efficient management of its human resources. However, manual handling of HR processes can be time-consuming, error-prone, and negatively impact an organization's growth. In such cases, HR management software can revolutionize the way an organization manages its HR processes.
By automating and streamlining HR processes, an HRMS enables HR employees to focus on improving employee engagement and productivity. It comprises various modules that address diverse human resources tasks, including handling employee information, managing payroll operations, administering employee benefits, & monitoring attendance.
HRMS can reduce errors and enhance efficiency by automating routine tasks like onboarding and offboarding, performance management, and reporting. The software can also provide valuable insights into HR processes, enabling organizations to make data-driven decisions and improve overall performance.
The blog demonstrates HR software features that help to transform the organizational environment. Let's study this in detail.
Cloud-based HR software: 7 Ultimate Features That Can Be A Game-changer
The primary purpose of a robust HR management software is to simplify and standardize essential human resource management procedures. It achieves this by offering separate HR modules to manage specific HR & administrative functions, enabling HR employees to focus on improving the workplace. The fundamental features of an ideal human resource management software are explained below.
Optimize The Hiring & Onboarding Process For Greater Efficiency
The process of hiring and onboarding new employees is made more efficient & streamlined through HR software resulting in less time and effort required. The software incorporates functionalities such as applicant tracking systems, automated background checks, digital onboarding tools, and more. It automates the job posting process on social media platforms, tracks candidates' resumes, pre-screens candidates, conducts digital interviews and sends offer letters.
Additionally, it allows new hires to complete paperwork, fill out forms, and review organizational policies online. This ensures that they are fully onboarded before starting work, with all documents stored in one central location. Ultimately, it provides a seamless process for both the HR team & new hires, resulting in greater efficiency & a better experience for everyone involved.
Centralized Database For Data Management
HR software provides a centralized database for recording, storing & managing staff data, including personal information, performance reviews, and job history. This eliminates the need to search through multiple files to find specific information & provides HR professionals with quick & easy access to employee data. Additionally, it improves data security by providing access controls to view and edit data, ensuring that employee information remains confidential.
Moreover, HR software automates data entry, which reduces the risk of errors & eliminates the necessity for manual data entry, thereby saving time. Conclusively, a centralized database in HR software can improve data accuracy, accessibility, and security, enabling HR teams to focus on more strategic tasks.
Enhance Employee Performance To Drive Productivity
Robust HR management software can improve employee performance by setting goals and tracking progress toward achieving them. Once targets are met, the software can recognize & reward employees with bonuses & incentives, helping to keep them focused, engaged, & motivated and driving productivity. The system can also automate the performance review process, making it easier for managers to provide feedback on employee performance. This feedback can help employees identify areas for improvement and areas where they excel, leading to higher job satisfaction. Additionally, it facilitates communication between employees and management, making it easier for them to share information and work together towards common goals.
Analysis And Reporting
HR software provides organizations with valuable analysis and reporting capabilities, enabling data-driven decision-making. By collecting HR data, like employee demographics, performance metrics & payroll information, the software generates reports that offer insights into the organization's HR processes.
For instance, the software can generate reports on employee turnover, indicating departments or positions with the highest turnover rates. This information can help managers identify areas for improvement in retention strategies. Additionally, HR software can create customized reports tailored to an organization's specific needs, in addition to standard reports.
Streamline Payroll Processes
HR software streamlines payroll processes and makes the process more efficient and accurate. By automating calculations, the software can reduce errors and save time that would otherwise be spent manually processing payroll. It helps with tax compliance by automatically deducting taxes and generating reports. Additionally, the software can provide employees with self-service options, allowing them to view their pay stubs and tax information online. Eventually, it saves time for both employees and HR staff, leading to increased productivity and cost savings for the organization.
Monitor Employee Time And Attendance Accurately
HR software accurately tracks employee time and attendance, which allows HR teams to monitor employee schedules and attendance records. The software records their working hours, which helps to reduce errors and ensures that employees are paid accurately for their work. Also, it keeps track of sick leaves and vacation time and sends a notification to managers when any employee approaches their limits. Ultimately, it helps managers plan for absences and ensure employees are using their time off effectively.
Furthermore, cloud-based HR software can generate reports on employee attendance to identify trends and address any issues that may arise. This feature can help reduce absenteeism and improve employee accountability and reduce costs associated with absenteeism.
Third-party Integration For Seamless Operations
Cloud-based HR software can seamlessly integrate with third-party tools and enable smooth operations across multiple platforms.  Instance benefits administration systems, time-tracking software, performance management software, payroll, and more. This feature reduces the need for manual data entry and ensures that all systems are working together efficiently.
For example, integrating with payroll software can automate the process of transferring employee data between systems, reducing the risk of errors & saving time. Similarly, integrating with benefits management software can ensure that employee benefits information is accurate and up-to-date in both systems.
Final Words
In conclusion, an HR management system can bring a significant transformation to any workplace. By implementing the software, organizations can simplify HR processes, improve employee satisfaction, and enhance their competitive edge in the market. The automation & streamlining of HR tasks allow HR professionals to concentrate on enhancing employee engagement & productivity while the HRMS handles critical administrative duties. With HRMS software, organizations can reduce errors, boost efficiency, and obtain valuable insights into their HR operations. Eventually, it helps them make data-driven decisions and improve their overall performance.
Author Bio:
Reema Gray is a passionate writer associated with HRMWage since 2018. She provides technology and software-related content which is very informative and knowledgeable. With the help of her content, you can grow your business.