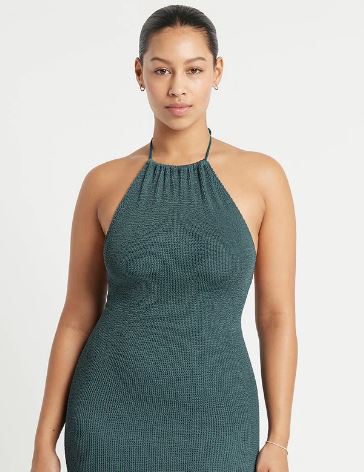 Australian swimsuit brands are known for their innovative designs, high-quality materials, and ability to transition from the beach to the streets seamlessly. With summer just around the corner, it's time to take a closer look at how Australian swimwear is taking over the fashion world.
The Rise of Australian Swimsuit Brands
Australia has a long history with swimwear, and its coastal lifestyle has led to the creation of some of the world's best swimwear brands. Many Australian brands have been a staple of Australian beaches for decades, but in recent years, they have made their mark on the international fashion scene.
These brands have garnered attention for their unique designs, use of sustainable materials, and focus on creating swimwear that looks good and feels comfortable and functional. With the rise of social media, Australian swimsuits have become more accessible than ever, allowing people worldwide to discover the latest trends and styles.
From Beach to Bar: The Versatility of Australian Swimsuit
One of the things that set Australian swimsuits apart is their versatility. Many Australian swimsuit brands create pieces that can be worn on and off the beach, making them perfect for a day out or a night on the town.
For example, a one-piece swimsuit with a cut-out design can easily be paired with a skirt or shorts for a chic and stylish outfit. High-waisted bikini bottoms can double as shorts when paired with a crop top or blouse.
This versatility has made Australian swimsuits a popular choice for fashion-forward women who want to look good and feel comfortable no matter where they are.
The Importance of Sustainable Materials
As concern for the environment grows, many Australian swimsuit brands have taken steps to ensure their products are made from sustainable materials. This means using materials that are eco-friendly and have a minimal impact on the environment.
Many brands have used recycled materials, such as recycled plastic bottles, to create their swimwear. This not only helps to reduce waste but also creates a more durable and long-lasting product.
Some brands also use natural and organic materials, such as hemp and bamboo, to create their swimwear. These eco-friendly materials provide a comfortable and breathable alternative to traditional synthetic fabrics.
The Push for Inclusivity and Body Positivity
Australian swimsuit brands have also been at the forefront of the fashion industry's push for inclusivity and body positivity. Many brands are now creating swimwear in various sizes to cater to women of all shapes and sizes.
Many brands also feature diverse models in their advertising campaigns, showcasing women of different ages, sizes, and ethnicities. This has helped promote a more positive and inclusive body image for women and encouraged them to feel confident and comfortable in their skin.
The Latest Trends in Australian Swimsuit
So, what can we expect to see from Australian swimsuit brands this summer? One of the biggest trends is the resurgence of the one-piece swimsuit. Brands are creating one-piece swimsuits with bold designs, cut-out details, and unique textures, making them a statement piece for any beach day.
High-waisted bikini bottoms are also set to be popular this summer, providing a flattering and comfortable alternative to traditional bikini bottoms. These bottoms can be paired with various tops, from bandeau to triangle styles.
Regarding colours and patterns, animal prints are set to make a big comeback, with leopard and snake prints leading the way. Bright colours, such as neon and pastel shades, will also be popular, providing a fun and playful option for those who want to stand out on the beach.
Conclusion
Australian swimwear brands have become global trendsetters in the fashion industry. With their innovative designs, focus on sustainability, and commitment to inclusivity and body positivity, it's no wonder that Australian swimsuits have become a go-to choice for fashion-conscious women around the world. Whether heading to the beach or hitting the town, an Australian swimsuit brand has the perfect piece for you.