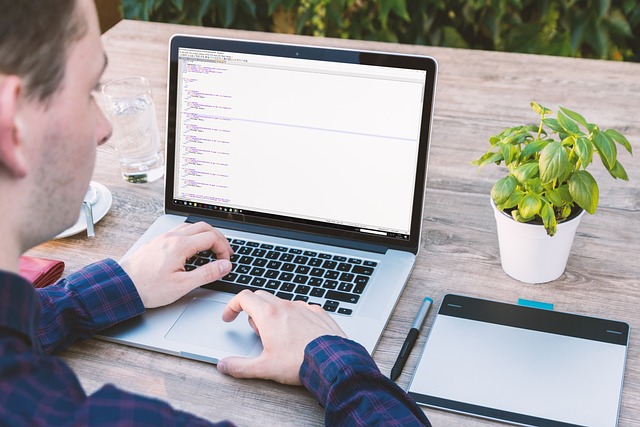 When choosing a Web Outsourcing Company, look for one that specializes in your industry. They will have a better understanding of your unique needs and be able to create a more powerful product. This is especially important if you want to be competitive in your industry.
A good outsourcing partner will have a portfolio of high-quality work. They should also have a low engineer turnover rate. High turnover can result in expensive onboarding, poor quality, and lost knowledge.
Cost-effectiveness
Companies that rely on outsourcing to handle web development can save money on staffing, training, and infrastructure. This allows them to focus on core competencies and accelerate growth. Outsourcing also provides flexibility for companies to scale up or down depending on their needs. It can also reduce the risk of losing valuable data, because the outsourced team will be able to provide backup and restore it in case of a disaster.
In addition to saving costs, web development outsourcing companies can help companies improve their productivity by providing a reliable team of experienced professionals. This will help them increase their product quality and meet customer expectations. Moreover, outsourced companies can also provide technical support to help clients resolve issues quickly. These benefits can improve a company's bottom line and increase revenue.
The process of establishing a website can be time-consuming and challenging. Outsourcing can be a cost-effective solution for businesses that don't have the resources to hire a full-time IT department. In fact, outsourcing can save you up to 50% of your IT costs. However, it's important to define your business requirements before soliciting a potential partner. This will help you identify the best vendor to meet your needs.
It is important to choose an web outsourcing company that has a good reputation in the industry. A trusted company will be able to deliver on their promises and ensure that your projects are completed on time and within budget. It will also be able to provide you with the best possible quality of service and provide transparency throughout the project.
Choosing the right software outsourcing company requires careful consideration of your requirements, project goals, and budget. The following tips can help you make the right decision:
The key to a successful project is communication and collaboration. It is essential to find a partner that understands your culture and can work effectively with your internal team. To avoid any delays, it is advisable to communicate with your partner regularly. This will help you to avoid costly mistakes and delays in the process.
Whether you're building a new digital product or need to launch your website into the marketplace, speed is critical. Outsourcing can help you get your products to market faster and iterate at a quicker pace. Companies like Apple use a lean development model to create a highly efficient product and deliver a seamless user experience.
Scalability
When outsourcing web development, it's important to choose the right vendor for your needs. You want to ensure that they have experience in your industry and have the tools to get the job done efficiently. Look for a team that is skilled in Agile methods and can deliver a product quickly. In addition, make sure to communicate clearly with the company's team members. It's best to agree on the format for communication before starting. It will help you avoid misunderstandings and prevent project delays.
When choosing a web developer, make sure to check their portfolio and reviews. You should also ask for contact information of their current and previous clients. You can ask them about their experiences and how well the company works with them. A short 10 minute phone call with a former client can give you valuable insights about the company.
Outsourcing web development can provide businesses with the flexibility to scale up or down based on business fluctuations. This can save a significant amount of money by eliminating the need to pay salaries and hiring and training in-house staff. Additionally, outsourcing allows companies to access a wider pool of talent and specialized skills.
Experienced software development companies often offer a wide range of services beyond the technical side of web or app development. They can conduct market research and goal-setting, provide a prototype or MVP, and even assist with the launch of the product. Moreover, they can provide round-the-clock support for their customers.
Using a reliable web development agency can be the best choice for small to mid-size enterprises that need an extra hand to complete projects on time. They can handle everything from wireframing and UI/UX design to developing software and project planning. They can also help you to create a Minimum Viable Product (MVP) for your product or website and test it on the market. This will allow you to test your idea and determine its market potential before spending a lot of time and money on the product. They can also help you to optimize your website for mobile use.
Flexibility
Whether you need to speed up your development process, create an MVP, or test out an idea, the right web outsourcing company can help. These companies offer a wide range of expertise and experience to help your product reach its maximum potential. The key to finding the right partner is defining your goals and requirements before you begin shopping around. This will allow you to compare potential partners based on their experience, portfolio of previous work, and communication skills.
One of the most important benefits of outsourcing is scalability. Outsourcing allows you to expand your team without hiring additional employees. This can save you time and money while ensuring the best quality. It also reduces risk, because you can always terminate the contract if you are unhappy with the results.
Another benefit of outsourcing is a shorter time-to-market. By using a reliable IT partner, you can avoid delays and ensure that your product is ready for market. Moreover, a reputable IT outsourcing company will have its reputation at stake, which means it is more likely to cooperate with you in order to deliver a high-quality product.
When choosing an IT outsourcing partner, be sure to read client reviews and case studies. Those with industry-specific experience will understand the challenges of your business better and can recommend a solution that fits your needs. For example, if you need a full-scale web application for your business, a company like ScienceSoft can develop a custom solution that will meet your specific needs and reduce project risks.
When working with an IT outsourcing partner, it is crucial to communicate clearly and frequently. Make sure to agree on the channels of communication and messaging tools, establish a meeting schedule, and exchange feedback. It is also a good idea to have an SLA (service-level agreement) in place to mitigate issues that might arise during the course of the project. This will include the scope of work, timelines, warranties, definitions, responsibilities, software, and tools. By following these tips, you can find a web outsourcing company that is responsive, values its clients, and strives to provide open communication.
Transparency
It's essential to be open about the reasons for your outsourcing decision, and to establish clear communication with your partner. This will help you avoid any misunderstandings, and ensure that your project is progressing as planned. You should also agree on a communication format, and set expectations regarding response times and frequency of updates. In addition, you should be able to track the team's progress on a daily basis through software like Jira and Slack.
When choosing a Web Outsourcing Company, be sure to study their portfolio thoroughly and look for projects similar to yours. This will give you an idea of their expertise and skills, and will mitigate the risks associated with a new project. It's also worth asking a potential vendor to provide references from previous customers. You should try to get on the phone with one of them, and ask deep questions about their experience working with the company.
For example, when Alibaba wanted to expand into the US market, they hired the right developers from the start and built a full-stack development team in the US. This enabled them to take advantage of the country's talent and scale their business quickly.