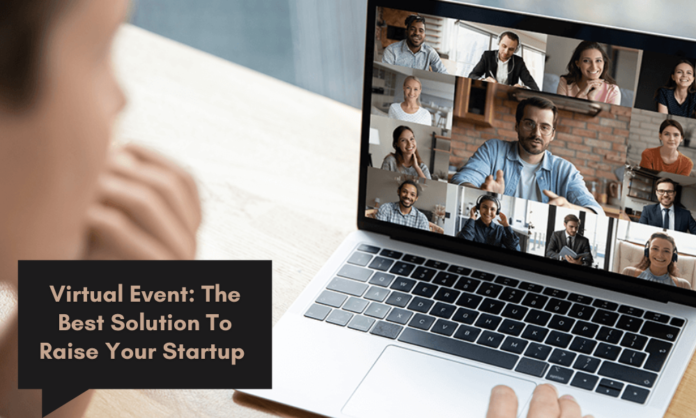 Singapore is a popular city for its business innovation using advanced technology. Entrepreneurs all over the world choose this location for their startup because of the friendly environment.
The data from the Department of Statistics and Enterprise Singapore indicates that there are 4,000 startups, over 200 accelerators, and over 220 VCs. Also, there were 11 new unicorns in 2021.
So, if you are planning to start a new business, then conducting a virtual event Singapore would be a great benefit. Yes, it is true!
Read on to know the ways of raising up a startup with the help of virtual events.
How Virtual Events Are Helpful For Startups?
Well, with the help of a virtual event, you can pitch your startup to potential investors. If they like the idea of your business, then you can conduct a well-executed virtual pitch meeting. Also, add a demonstration of your service and capabilities to impress the investors.
So, virtual events allow you to reach your target audience, sponsors, and investors. No doubt, a well-organized event will attract your investors thoroughly. You just need to find the suitable virtual event company so that they can help in planning.
7 Tips To Conduct An Impactful Virtual Event For Your Startup
By following the below-listed steps, you will be successful in conducting an effective event for a startup.
1. Decide On The Event Format
In a virtual event, your way of presenting the startup business and its features would be an important element. To build a better reputation in front of investors, be sure about your chosen right format.
As you know, connecting online requires good networking and engaging content to deal with the audience.So, the format you select has to be related to your business requirements.
Moreover, your format will be the main aspect of the types of funding you are approaching for. Let's take an example, for a crowdfunding campaign, you must have at least 1 hour-long webinar. It must include audience questions as well as a demonstration of products. So, first of all, create an outline for the format of your event.
2. Suitable Time And Date
Now the main thing is finding a single date where your audiences and investors would be free. For example, if you are crowdfunding, then choose a date coming on weekends. Most of the participants can attend with ease on weekends.
However, for investment banks or venture capitalists, try to organize your virtual event in Singapore during business hours.
Note: It's a virtual event so attendees would be from all over the world, so be specific on time. The time zones would be different in different countries, so choose it accordingly.
3. Right Platform
So have you created an outline for the event? Now, let's move forward to the next step. Begin creating the list of all the specifications you are seeking in the event's platform. It includes live streaming, audience polling, a virtual meeting room, and more.
So, stick to a platform with all your listed features. With this, it is essential to consider things such as price, reliability, and call quality. Furthermore, you need to ease access for all your participants. Mostly, attendees like a web-based event rather than downloading a new app to attend the whole event.
4. Invite Attendees
Make a list of all your investors and related people. Now, narrow down the list and let them know the time and date of the event. How? Well, while inviting a group of important investors, pen down their personal emails and let them know the further details. The personalization in invites will impress your investors.
For example, you can send personalized reminder emails about events to your investors. Digital marketing campaigns for the virtual event are the best way to gain attendees.
Also, you can;
Promote on social media
Create an email strategy
Advertise on different digital platforms
It will help you to target participants as well as potential investors. Furthermore, you can use marketing automation in your virtual event to manage huge attendees.
5. Check Your Technical Setup
Note that you need strong technical support for running a virtual event. Before starting an event, conduct a dry run. Whatever platform you are choosing, ask to ensure their technical support.
Generally, people from different locations join online, so they need an error-free broadcast. So, before an event, check the presentation quality and networking. The dry run will show issues related to quality or other things. Also, ensure the lighting, sound, and background are good.
6. Preparing Pitch
Have you ever pitched an event for your startup? If not then prepare your pitch well to impress investors. A great pitch is both thorough and concise. So, you must get to the point soon and give an approaching presentation.
Also, review some of the sales pitch by different companies to get inspiration for working. Make sure to add a lot of visuals to keep getting your investors and audience's attention. It would be smart to rehearse your pitch prior to an event.
7. Follow Up With Potential Investors
Once you have conducted an event, take follow ups with attendees. Their reviews matter the most for improvisation. In this way, you can proactively engage the attendees and offer them further details.
Also, it's essential to check reviews because investors can easily get in touch with your business.
Final Words
Well, conducting virtual events in Singapore is the right way to grow your startup.
Furthermore, following the above-listed strategies would be really helpful for you. It will take your brand to a higher position. In conclusion, virtual events are the right way to reach a large audience and make them aware about your new business.