Have you ever been responsible for putting together a large-scale event? No matter what type of event it is, careful planning and organization are always required. Usually, that planning begins shortly after the event idea's conception and continues until it has finished and needs to be cleaned up.
The most common types of large-scale events fall into one of three categories: private events, corporate events, and fundraising events. Private events are typically exclusive to guests and may be centred around a specific celebration, such as a wedding, birthday party, or festival gathering. On the other hand, corporate events like conferences, product launches, and business dinners are typically centred around promoting specific brands and products or team-building and networking.
The point of fundraising events like society balls or charitable auctions is to raise money for specific charities and often involve the combined efforts of both sponsors and communities. A large team of people is often involved in planning and facilitating large-scale events such as these. Different circumstances require different degrees of organization and may require the work of coordinators, event managers, information managers, logistics managers, security managers, and infrastructure managers. Depending on the size, scale, and type of the event, sometimes the combined effort of all of these people is necessary to ensure it runs smoothly.
Top 5 Event Planning Tips
You should keep some important things in mind when planning a large-scale event to ensure everything goes well. The following tips will certainly help with that:
1. Setting a Timeline
Since there are often so many elements that go into planning and facilitating a large-scale event, it is crucial to establish a set timeline for everything in the early stages of your planning. The timeline should include when certain things need to be booked leading up to the event, the schedule for setting everything up and taking everything down, and the flow of the event itself.
2. Choosing an Event Location
Choosing an event location should be one of your top priorities in the early stages of your event planning because the sooner you decide on a site, the sooner you can book it and start arranging the finer details of your plan. Your event's location must be suitable for the scale and type of your event and should be in a place that is accessible for those who will be attending. The location should also have minimal risks that come with it, which could potentially impact the success of the event.
3. Choosing an Event Date
The event date should also be decided early because waiting too long to pick a date could complicate things regarding venue availability and other event factors that require booking. Additionally, the sooner you have a set date, the sooner you can begin inviting guests. If event guests are not given enough advanced notice, sometimes it can become impossible for them to fit your event into their busy schedule.
4. Choosing an Event Time
Choosing an event time is just as important as setting a date. You should consider the type of event you are hosting and arrange the event's timing accordingly. Most people would not be interested in a charity rock concert that begins at dawn. They may also be skeptical about attending an event dinner scheduled much later.
5. Planning an Event Budget
Before you do anything, you should have an idea of your event budget in mind, and planning a more specific budget should be one of the first major steps in your event planning process. Large-scale events will almost always be costly due to their size and scale; however, you can avoid costs getting completely out of control when you stick to a strict budget. Your budget should be organized so that various categories have certain limitations. That way, spending will stay on track, and the money budgeted can be dispersed wisely to fund multiple aspects of the event.
Tips for Keeping Your Event Safe in Vancouver, British Columbia
Security is one of the most important factors that must be considered for a large-scale event to be successful. If there are too many safety risks at your event, no matter how much time and effort you put into other aspects, the whole thing can be quickly compromised.
One of the best ways to ensure your event stays safe is to establish ground rules for behaviour and ensure that all event attendees are well aware of these rules. You may also want to have a security plan in place in case any unexpected security threats arise during the event.
There should be at least one security guard on the premises during your event so that someone with experience can help you handle any security-related issues. At the same time, you focus on keeping your event on track. It also helps to have a security escort since they will make your guests feel safer and more secure. Fortunately, some great security companies in Vancouver can be hired to take care of all your security needs.
Event Management Tips
Planning as much as possible is vital to making large-scale events successful. Sometimes, the only way to adequately prepare for an event is to get an accurate idea of how many people will be in attendance. One of the easiest ways to do that is to sell advance tickets to the event.
You can typically judge the interest in your event when you see how well tickets are selling. That may also give you a better indication of managing the event budget. Of course, selling tickets to an event does not always make sense since many large-scale events are free of cost for guests. In that case, it is important to make guests aware of the importance of RSVPing to your event as soon as possible once they receive an invitation. It may even help to give them a specific date they must RSVP by and let them know who to contact if they decide to cancel or change their mind about attending.
The Importance of Detailed Event Planning
Your planning process should begin immediately as soon as you know the type and size of an event you want to host. It is always very obvious when events are poorly planned because they rarely run smoothly. During your planning process, ensure that you organize everything from the event budget to the invitations to the location and timing to the security, all well in advance to guarantee the success of your event and ensure your guests have a fantastic time!
Author Bio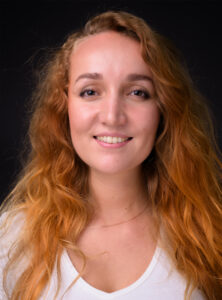 Jessica Coates is a blogger in Toronto. She graduated with honors from the University of British Columbia with a dual degree in Business Administration and Creative Writing. Jessica Coates is a community manager for small businesses across Canada. When not working, she leisurely studies economics, history, law and business solutions.