As the business dynamics are changing with time, business owners have realized the potential of social media to enhance the visibility of their brand. Earlier social media used to be a place where people used to build connections with others. Now, these social platforms have been reshaped which makes it much more viable for brands to reach their target audience.
Smart Insights reveals that there are 4.70 billion social media users in 2022. These users tend to spend an average time of 2 hours and 29 minutes scrolling through social media platforms. As the statistics speak for themselves, it is much more evident that having a social media account for your business is a must in today's world.
However, the story doesn't end here. Once you have taken your business to these social platforms, now you would need to adopt effective ways to enhance its reach. Statista shows that more than 90% of marketers across the globe are using social media platforms to enhance the visibility of their business.
So what strategies you must put forward to enhance the visibility of your brand's social media profile? For that, we have got your back covered as we present you with 5 effective ways to make your business
5 ways to enhance the social media presence of your business
Incorporate user-generated content
You might be aware that online users always opt for those social media accounts that are credible and trustworthy. This tends to improve the user experience to a much greater extent. Keeping this in mind, you can make use of user-generated content which can be posted on your business social media profile. This will include customer reviews, testimonials, images, and videos shared by the users.
Tintup reveals that more than 70% of online users would find previous reviews and testimonials of customers to be more credible. Therefore, it makes much more sense why you should incorporate user reviews into your business profiles.
If a user has shared their opinions after purchasing a product from your business, you can post the same on your social media profile. This way new users would find your business to be trustworthy. Also, there is a high chance that they would refer your brand to their friends.
As a result, a wider group of online users would be aware of your brand. Thus, your brand visibility can be improved to a great extent by using user-generated content.
Make use of video marketing
Videos have the ability to reach and influence a wider audience as visual content has always been considered the most effective way to promote a brand. As people like to watch rather than reading lengthy pieces of content, businesses are promoting their products through visual content. Wyzowl shows that 86% of businesses consider video marketing strategies as quite beneficial for targeting their audience. As per the current scenario, Instagram Reels and  YouTube Shorts have taken the majority of share in video marketing strategies. These videos are generally of 90 seconds which makes them highly interesting and engaging. As these videos convey the message in a short time period, this keeps the audience hooked to them. This is the main reason why they have become so popular in today's world.
Demand Sage states that 2 billion online users get in touch with reels every month. As per Earthweb, YouTube Shorts receives a total of 15 billion views on a daily basis. With so many views on these kinds of videos, there are high chances that your business will also get noticed if you are using video marketing strategies.
To enhance the social media visibility of your business, you can make use of these short-form videos. For instance, you can launch a new product and promote them using social media videos. This can provide your target audience with a much better understanding of the product. Moreover, your created video would reach out to a wider group of people.
As a result, your brand's social media presence will achieve new heights using short-form videos and it will be able to accomplish the set SMART Goals.
Engage your audience by posting regularly
There is a very famous quote that states "out of the sight, out of the mind". This quote very well highlights why it is important to keep your business profile updated with the new content. If you are not able to post quick updates, then there is a high chance that your business would be difficult for the users to find it on social media platforms.
To counter this situation, you would need to put forward effective content marketing strategies. To keep the users interested in your content, you would need to find what they are looking for. For that, you can carry out research to get a better understanding of user needs and preferences. Once your content is well aligned with the user search intent, it will keep them engaged for a longer duration.
Moreover, the created content needs to be updated on a regular basis. For that, you can formulate a content-creating schedule along with reminders. This will help you to keep a note that now you need to post an update on your business profile.
Therefore, regularly posting and engaging the users can help your brand's social media profile get better visibility than before.
Keep up with the latest trends
As we are living in a dynamic world, changes take place at a rapid pace. These changes also contribute to changing user behavior and preferences. As a result, there is a shift in the trends which can provide a new way to present something. Similarly, social media platforms also undergo changes with time.
Due to this, the practices which were used earlier to promote a brand would not produce the same results in today's world. So what should be done to keep up with the latest practices?
For that, you would need to proactively keep an eye on the upcoming trends that can impact your brand's visibility on social media platforms. If your strategies are going parallel with the latest trends, then your social media presence can be improved to a much greater extent.
Therefore, catching up with the latest trends and practices is quite essential to enhance the visibility of your business social media profile in the longer run.
Collaborate effectively
The last tactic marks the importance of collaborating your business with other brands. This can lead your business to glory if you are collaborating with a well-renowned brand. This has become more of a trend where two businesses collaborate for their mutual benefit. However, you need to be careful while adopting this strategy. Having said that, you should always go for those brands and influencers that compliment your business, in one way or another.
For instance, the brand with which you have collaborated has a huge customer base, there is a high probability that their customers would also notice your business. As a result,  they are most likely to visit your social media profiles. Moreover, they can even turn out to be your loyal customers in the future.
Therefore, collaborating your business with highly reputed brands or influencers can positively impact your business's social media presence.
To conclude, social media presence is a must for your business as it can help you to grow your customer base. However, you need to be considerate of adopting effective strategies that will boost your business social media presence. You can make use of the above-mentioned tactics which can smoothen the process of enhancing your social media presence.
Bio: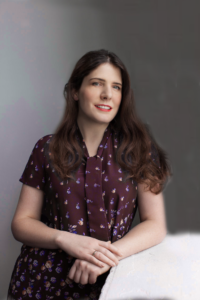 Jessica Robinson loves to write interesting and knowledgeable blogs regarding business management, education and life to satiate the curiosity of her lovely readers. Currently, she is serving as a content manager at the 'Speaking Polymath'. Every piece of content that she writes demonstrates her immense love and passion for her profession.