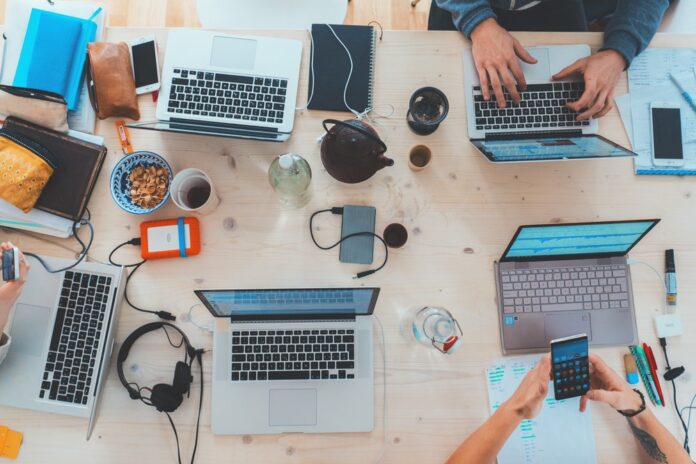 IT monitoring refers to the products and procedures that determine if the information technology (IT) equipment, along with the provided services, is operating accurately or not. It helps to detect and resolve issues. Tools used for White Label Monitoring include all the requirements from fundamental tools to expert solutions utilizing artificial intelligence for preventing disruptions before they happen.
Fundamental Forms of IT Monitoring
There is no formal record of available tools and practices regarding IT monitoring forms. Some of the fundamental IT monitoring types are as follows-
System Monitoring- It is one of the most basic types of IT monitoring and helps to track metrics of fundamental system performances. It can include uptime and performance. System monitoring can also be implemented for the management of servers, infrastructural monitoring, and managing network monitoring and management.
Monitoring Web Performance- This is a component of system monitoring that is built to monitor the obtainability of a web server. Tools used to monitor web performance track the metrics consisting of page load time, errors, where issues occur, along with the load times of individual web components.
Metrics for monitoring web performances are important to assist analysts in ensuring the websites and servers are being operated as per the client's expectations.
Monitoring for API– It is essential to ensure the uptime of the services of "Application Programming Interfaces" (API) for the organizations providing them to third-party developers. Monitoring tools and software of API offer a deep insight if an API or its integration is working effectively to ensure the least amount of downtime.
Real User-Related Monitoring- It is built to record end-user interactions by using a website or an application. It can detect issues based on challenges related to the "real" user experience by monitoring real-world load times and behavior of the user in contrast with simulations.
This form of monitoring is devised to be backward-looking and unpredictable to enable the analysts to detect problems after they appear.
Monitoring of Business Activity- Similar to the way IT metrics assist in deducing the health of the IT systems, analyzing the exact data can help in figuring out the health of the metrics regarding business performance. It includes sales, applications download, and any other business activity that generates machinery data. Get White Label Monitoring Services to ensure the overall health of the system and its security.
Types of IT Monitoring Tools
Monitoring tools related to IT infrastructure can be categorized into three types of networking devices on the basis of their utility. They are-
Observational IT Monitoring Tools- Being the most fundamental tools for IT Monitoring, they are used for observing hardware and software services and reporting back on their functional efficiencies. Maximum monitoring tools that are available such as infrastructure monitoring along with management tools, tools to monitor application performances, and monitoring tools regarding web performances, are included in this category.
Tools for Analysis- This IT Monitoring tool form involves taking observational data into account and performing its analysis. It is done to know from where the issues are arising and the reason for their occurrence.
Modern tools for analysis, such as artificial intelligence regarding IT operation tools, can help in predicting the issues before they occur on the basis of the patterns discovered in historical data.
IT Engagement Tools- They are built to function on the basis of the information generated by both the tools for observation and analysis. This might be simplified in the context of service tickets or smartly delivered alerts to the concerned analyst or business manager. It can also be utilized to provide extra services, such as rebooting troublesome hardware and software or running backups.
Ways to Follow to Select the IT Monitoring Strategy Right for You
A step-by-step guide to help you initiate your own IT monitoring strategy-
Set Clear Objectives- Be clear about what you want by using these monitoring tools. Whether you want the tools to alert you in case even a single server is down or monitor a hybrid IT environment that includes the availability of on-premises hardware along with cloud services. Your needs will have a massive impact on the complexity of the tools you should consider for monitoring purposes.
Onboarding Business Leaders- Involving external stakeholders of the organization will help to know about their objectives related to IT monitoring too. Integrating their requirements with those of White Label Monitoring for IT to create a single list of objectives.
Setting Tools up for Evaluation on the Basis of Trial- Don't always select the first monitoring tool provider that seems like a decent fit. The majority of such tools are available on a trial basis. You can experiment and know their quality in your environment before finalizing.
Importance of IT Monitoring for Total Business Health
Using IT monitoring tools helps in predicting the occurrence of technical issues in advance. It is done by generating an automated response to provide solutions before the users are affected. White Label Monitoring for IT is an essential component of your business for ensuring quality system performance along with the availability of analytical business services.