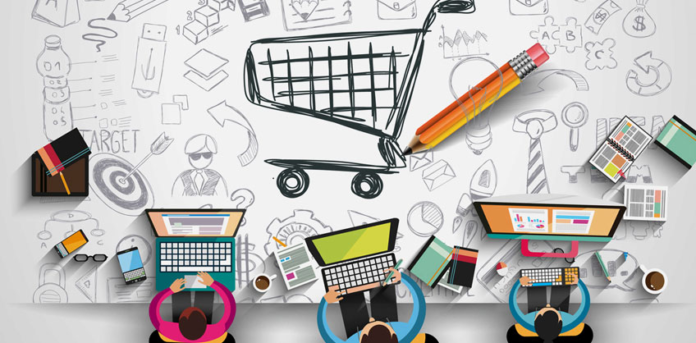 One of the most significant changes to the retail landscape in recent years has been the rise of eCommerce. ECommerce platforms allow consumers to buy products from businesses without visiting a physical location. This has revolutionized the retail industry and allowed businesses to grow and expand their global reach without needing to build physical stores.
eCommerce refers to buying and selling products, services, and information online. It's a vital digital economy component, which is why it's such an exciting industry. eCommerce platforms allow users to buy and sell products and services online and provide various services such as payment processing and analytics. They are responsible for transforming how we shop and have made it easier than ever to buy the things we want and need.
But mistakes are inevitable. eCommerce continues to get bigger and more complex, and mistakes continue to be made. But when mistakes happen, it's essential to know that it's a learning experience and that providing honest and open feedback is an integral part of the learning process in eCommerce.
Some of the most common mistakes first-time eCommerce entrepreneurs make and how to avoid them in the future
Not calculating the math
One of first-time eCommerce saas entrepreneurs' most common mistakes is not calculating their costs. It's essential to understand what everything will cost before starting an eCommerce business so that you can design your business to minimize expenses. This will help you develop a company that will generate a positive profit after all costs have been paid. Understanding how you can generate revenue is essential to designing a business model that will work best for your goals.
For example, suppose an online store owner offers free shipping on orders over a certain amount. In that case, it's essential to calculate the math and ensure that the free shipping isn't being given away too cheaply. Figuring the math correctly will also allow the eCommerce platform to optimize its shipping and fulfillment costs, ultimately saving the business money.
eCommerce platforms are meant to make money, and the right one will generate enough revenue to cover the costs of running the forum. It's essential to account for all the costs associated with running an eCommerce platform, such as payments processing, support, storage, and advertising, and accounting for all the revenue the platform generates, such as sales subscriptions and donations.
Not Understanding Your Audience
You must understand what your product is or what your target audience is. This will allow you to design a platform that provides the most value to your audience. For example, if you are creating an eCommerce platform for pet owners, it's essential to understand what features pet owners want so that you can design a platform that provides those features. This will also help you develop a platform that caters to your audience instead of trying to serve a large variety of different audiences. 
An excellent way to identify your audience is to look at what products or services they currently use and understand why they use them. It will help you know the difference between your product and your competition and how to make yours more attractive to your audience.
Not invested in content marketing
It's crucial to design a content marketing strategy to help you build a strong brand, attract new customers, and retain your current customers. It's also essential to develop a content marketing strategy to help you build a strong relationship with your audience and generate high-quality content that is useful for them. 
You must design a platform that allows you to easily create and share content with your audience, which will generate a large amount of organic search traffic. It will also help you build an extensive email list, allowing you to design a platform that will create a large amount of revenue from advertising. Investing significant time and energy into content marketing is vital to building a large audience that trusts your expertise and will be interested in what you have to say. It will lead you to build a relationship with your audience so that they will be interested in hearing what you have to say next, which will help you generate even more traffic and build a larger audience.
Lack of a social presence
If you are not building a social presence for your brand, you are missing out on an opportunity to make a large audience that trusts you and will be interested in you.
It's also essential to make sure you have a social presence to get feedback from your audience. This will allow you to get feedback on your product before you launch it into production, which will help you make any necessary adjustments. It will also help you get feedback on your product to improve it, which will help you build a larger audience. Conducting an active social media presence on Facebook, Twitter, and other platforms relevant to your niche can help you create a large following. Social media is an opportunity to connect with many people at once and build a strong community where you can promote your business, share information, and learn from others. Many business owners begin by trying to gain followers on social media and then use them to build their business and increase sales.
Just don't make the mistake of giving all your eggs in one basket. Make sure you have a robust social media presence on other platforms, too, so that you remain accessible to your fans and followers.
Small and Unprofessional Pictures
There is an argument that small pictures are beneficial, as they are more likely to be shared on social media platforms than larger pictures. But what are the downsides? The small photo is more likely to have a low-quality image, so you end up with less "wow" factor when users see it.
Having a small and unprofessional website can hurt your presence on social media, as people often judge you by your website first before they even get to know you. A good website is pleasant to the eye, easy to navigate, and updated regularly.
A good rule of thumb is to have one picture of each item, especially things that are one of a kind. This will make it easier for your customers to know what they are buying and show them what they are missing if they don't get it. It also allows you to promote unique product offerings to your audience. You ought to have a portion that shows off clear, significant, and professional-looking photos of the items you're offering. This will ensure that as people browse your site, they have a positive first impression of your brand. It also allows you to capitalize on opportunities on social media to engage with your audience and increase sales.
Conclusion
Mistakes made in eCommerce can be tremendously costly. Many mistakes are made because the eCommerce business was not designed how it is used today. For example, online store owners see a significant increase in orders during the holiday season. However, these orders are filled and shipped by the time holidays are over, and these stores are left with unfulfilled orders until the next holiday season. 
The sooner these mistakes are identified or prevented, the better the eCommerce store owner will be. This will lower their order fulfillment costs and keep their customers happy.