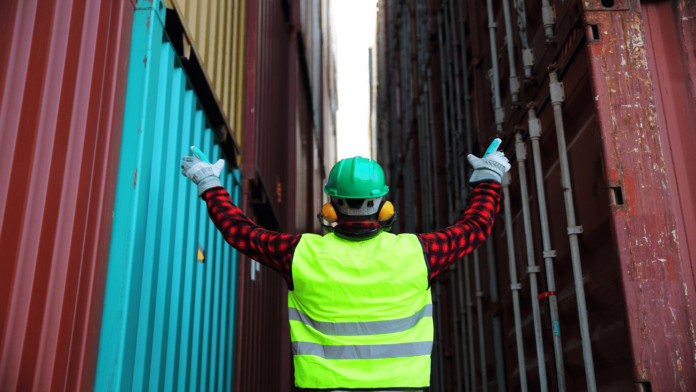 Gone are the days when employees chose to be associated with an organisation for its well-paying jobs. Ensuring that your organisation has a positive work environment with supportive Health and Safety Culture is vital.
It plays a crucial role in determining success because occupational hazards can often end in setbacks. It can have a domino effect on your organisation, from compliance checks to employees bidding goodbye to the company.
Additionally, as an employer, you will have to compensate your workers. The Workmen Compensation Act of 1923 makes it the employer's obligation to compensate injured employees.  A feasible solution mentioned is a Safety Audit.
What is a Safety Audit?
A Safety Audit is an audit that provides an accurate evaluation of the Occupational, Health, and Safety (OHS) standards of the organisation, highlighting both positives, the risks, and hazards (visualised as traffic lights), with an improvement recommendation plan. When paired with safety training, pre and post the audit, it helps in improving your firm's safety standards.
Companies undertake Occupational Health and Safety audits to determine probable health, safety, and fire hazards. These audits assess compliance with the related rules, fire codes, and the discovery of harmful risks. Furthermore, they also inspect for workplace safety and health adherence as per the Occupational Safety and Health Administration (OSHA) statutes.
How often should you do a Safety Audit: Continuous or One-off?
Continuous: Across the world including ISC it is recommended that a Safety Audit is done as a continual and regular process throughout the year, helping to mitigate the risks and improve safety. You can arrange multiple safety audits on a 10-month schedule throughout the year. You can then align this occupational health and safety audit with your yearly audit for a comprehensive overview of your organisation.
One-off: An exhaustive Safety Audit could conceal safety facts and risks as it may not be able to screen the problems effectively, due to lack of training, resistance, and attempt to hide risks at the workplace.
Who would conduct the Safety Audit: Internal (Employee) or External (Third Party)?
A safety auditor who works as an employee will definitely and is key to help maintain the safety standards all year round. However, allowing them to carry out the audit might seem a feasible solution at first, but sadly it isn't.
An external safety auditor will carry out the audit objectively. They will offer a fresh perspective and analyse the risks objectively, giving you an accurate view of your company. They can offer you the best tailor-made policies and programs. Besides, an external third party taking care of your safety audit gives your internal team time to focus on activities that directly or indirectly improve the safety standards.
Why should you make a Safety Audit an organisational goal?
A Safety Audit uncovers workplace safety flaws. It helps to reduce hazards and risks and demonstrates commitment and seriousness about OSHA rules and employee safety and wellbeing.
A Safety Audit has a direct impact on the perception and well-being of your employees. When paired with workplace safety training sessions, help your employees understand the importance of the same. It equips them to deal with unforeseen situations better.
Besides this, potentially it also saves a significant financial outlay for occupational hazards and injuries at work, and the endless checks from the higher authorities investigating these injuries. Furthermore, if a company has recently introduced new machinery or technology, these audits will ensure that the safety risk in usage is eliminated
Role of Safety Audits in changing times
Times are changing, and today employees are more than just workers. They are family, and it is your responsibility as an employer to keep them safe. Audits demonstrate that you value your employees and care for them, a value appreciated by most stakeholders and heads of organisations.
This is also particularly helpful in retaining and attracting top candidates, saving you the additional costs of sourcing and hiring new candidates when the existing ones leave because of an unhealthy and unsafe workspace.
Final Thought
The British Safety Council India offers a Five Star Occupational Health and Safety Audit. It is the most thorough, quantitative audit approach, allowing you to compare your health and safety performance to the most recent laws, recognized standards, and industry best practices. With this audit, you can create a structured route for continuous improvement, reduce the rate of accidents and enhance your reputation!