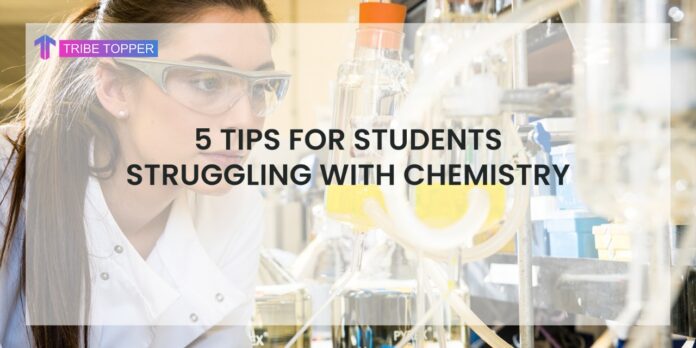 Like any STEM (Science, Technology, Engineering, and Mathematics) subject, studying Chemistry can be highly demanding. We know Chemistry is a challenging course with extensive concepts on Atomic Structure, Thermodynamics, Chemical kinetics, Equilibrium, Acids and Bases, Organic chemistry, Spectroscopy, etc. Preparing for a Chemistry exam is much like preparing for a marathon. You need to upskill for it every day till the end of the exam.
In this article, you will learn effective study techniques to tackle all the hurdles during the Chemistry syllabus.
In a classical learning model, students attend the class, the teacher or tutor recommends the material, explains relevant topics, assigns homework or practice sheets, and ends class. We have to shift to the new techniques because we know that old learning techniques are not working for you.
#1 Practice
Learning chemistry takes time because of the vast syllabus and diversity of the topics.
Practice is an important part of any success story, and whether you are learning a language or preparing for exams, you need to take time to practice chemistry.
You have to slot at least an hour each day for this subject. This will help you by killing two birds with one stone.
Firstly, you will cover your syllabus for finals and will not feel any burden at the end of the term.
Secondly, you will go to the class prepared and will be able to get all your doubts cleared by the teacher.
Everyone says the more you practice, the better you become. However, you need to practice in the right way.
So follow these steps
Explain each step in your solution.
Try to understand each step, like why this information is useful to you?
Figure out why this specific formula is needed
How does the formula work?
#2 Do Not Hesitate To Ask for Help
"Hesitation only enlarges, magnifies the fear. Take action promptly. Be decisive" said David J. Schwartz.
Some students are struggling with Chemistry because they never clear their doubts with teachers. The reason that students don't ask their doubts in class could be that they don't understand the material and might feel afraid that their questions will make them appear empty-headed to their classmates.
They do not understand that their doubts, if left fuzzy, will create issues for them later during exam time. Due to a lack of clarity on topics, students get fewer marks. In the complete chapter, opacity in concepts will become a Great Wall of China. Not having an understanding of even a basic formula can make a simple question look difficult in exams.
You can also take help from online resources like Tribe Topper, your school libraries and past papers.
How to resolve this problem?
Do not take pressure about what your peers will think about you. You have to take the initiative for yourself. Develop a curious approach towards this subject and be aware of everything in your syllabus and your books.
#3 Revision Note
Organic Chemistry has so many signs and formulas to remember, and each formula and structure is important. These are the basics of chemistry, and they must be memorized correctly. Handwritten notes are helpful for students to understand or recall the concept at the time of exams. Well-structured notes are easier to understand, and these notes are helpful for you to engage in study groups and class.
How to create good notes?
Here are a few steps to write good notes,
Notes must be written in an organized and structured way.
Underline or mark the important points told by the teacher during class.
Do not focus on the written part on the blackboard. Try to write down key verbal points and concepts discussed by the lecturer.
Use flashcards to memorize structures and formulas.
Flashcards are a part of revision notes. In these cards, you can write important formulas or structures of chemicals. These are helpful to memorize symbols and formulas. Put these flashcards on your study table or wherever you study.
#4 Group Discussions
Research tells us that students who constantly participate in study groups achieve higher grades. Always discuss concepts and doubts with your friends and teachers, share your insights with one another, exchange thoughts, listen to their points, explain concepts and share notes.
Keep your group study session focused, and do not stray from the goals. Study in an environment free from distractions and make sure you have the right caliber of group members.
#5 Healthy Minds
A healthy mind means staying fit physically as well as mentally. Whenever your mind is stable, you will be able to grasp things easily. So healthy food, eight hours of sleep, some physical activities, etc. These things make you physically and mentally stable.