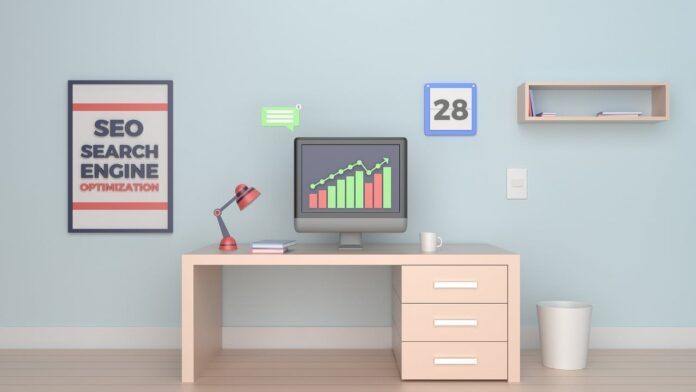 Local SEO Packages offer a number of different benefits. For one thing, they can include content creation and keyword consultation. In addition to these services, you can expect clear reporting and consultations with local experts. In addition, these packages can be tailored to your needs, so you can get the most from your marketing budget.
It involves optimizing your entire online presence to rank well in local searches
The best way to optimize your website for local searches is to focus on your primary location. For example, if you're a London-based portrait photographer, you'll want to optimize for London and UK-centric searches. You'll want to avoid removing references to your location, however, as it's difficult to rank for a generic "portrait photographer" search term.
The first step in optimizing your website for local SEO is to ensure that you have accurate NAP information and social media links. Providing email addresses for customers is also helpful. Email addresses allow people to contact you if they're uncomfortable making calls. Furthermore, email addresses make your business more accessible to people with hearing impairments. You should also avoid using generalized homepages, since Google automatically orients results based on the location of the searcher's device.
Besides having a website, local SEO also involves optimizing your entire online presence to rank high in local searches. The Google My Business listing plays a major role in this. Google displays local packs above search results with business locations on maps, contact information, and star ratings. Local SEO will improve your chances of appearing in local packs.
Regardless of the industry you are in, local search traffic is a vital part of the buying process. Most consumers conduct an online search before visiting a local business, and without a strong presence in local search results, you won't be able to take advantage of this traffic. Local SEO can help you increase your revenue and build a loyal customer base.
To optimize your site for local search, you must have a high-quality website. Make sure to include your phone number and address in the metadata, and focus on relevant local topics in your content. In addition, you'll need to include relevant links to your website from other websites. These links provide a signal that tells Google that your site is trustworthy.
It includes content creation
Content creation is a critical component of local SEO, especially if you're trying to increase your local presence. Not only is content important for ranking high on Google, but it also helps you reach more local customers. Blogs and videos are a great way to create content that will resonate with specific audiences. The best local SEO packages will include content creation, linking, and citation management to optimize your business's local presence.
In-depth content will help your business rank higher on Google and attract new local customers. A reliable local SEO package will optimize your website for profitable local search terms. Besides content creation, some local SEO packages include reputation management, which involves monitoring online reviews. Reputation management deliverables often include efforts to generate positive reviews for businesses. Most local SEO packages will also include monthly reports detailing the results of their work.
It includes link building
Link building is an important part of SEO, but it's often overlooked when it comes to local SEO. It can boost your website's rankings and improve your ROI. Local SEO link building focuses on the local market and can be an effective way to create content relevant to the region. It also helps build trust with local customers.
To build links, you need to partner with businesses in your area. You can offer guest blogging opportunities to other local businesses in exchange for link juice. These relationships will help you to build backlinks for your website. You can also work with businesses to create natural links. The best way to do this is to ask these businesses for links from their website.
A link building strategy is essential for a local business to succeed. It will increase visibility and attract customers in the local area. Google counts backlinks as one of the most important ranking factors. Getting links from authoritative sites will give your business an edge over competitors. Link building is also important for local businesses as it helps establish your business on top of geo-targeted keywords.
Link building is a key component of any SEO strategy. It will improve your ranking and increase your domain authority. The more links you have, the more authoritative your site will become in Google's eyes. Links can be gained through affiliate programs, blog posts, partnerships, and sponsorships. Local influencers can also be an excellent asset for local SEO.
Local SEO packages are becoming more important than ever. You need to have an SEO strategy that will make your business visible in your city. In addition to link building, you also need to build trust with your local community. By sponsoring local events and getting involved in your community, you'll be able to increase your business's visibility in search results.
It includes mobile responsive site design
Mobile responsive site design is a great way to increase your mobile traffic. Nearly half of all online searches are conducted through a mobile device, and it's important that your website is mobile-friendly. Responsive design allows your website to respond to a variety of screen sizes without changing the way it looks. This type of design also eliminates the need to create separate mobile versions of your website.
The main benefit of a mobile-friendly site is that it makes your entire website available to a variety of devices. This reduces web page clutter and makes it easier for a user to find the information they need. Mobile-friendly sites also improve your website's speed, which is important when it comes to SEO. A faster-loading website has a higher chance of ranking higher than a slower-loading one.
Another great benefit of responsive design is that it's easier to maintain. If you're in the business of selling products and services, having a mobile-friendly design will help you stay ahead of your competitors and save you money on maintenance and development. It will also help your search visibility and boost conversion rates.
The trend of responsive web design is an exciting one. With more than 60% of internet users accessing the internet through mobile devices, it's important to have a site that adapts to these devices. This means adjusting the layout to match the device's screen. You don't have to worry about being out of touch with your customers anymore. All it takes is a few simple steps to increase your mobile traffic.