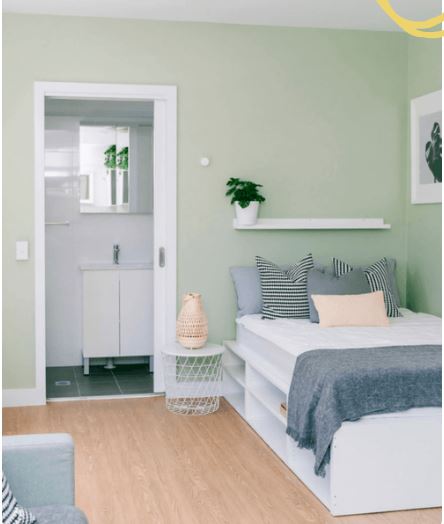 The NDIS, active since 2016, has been instrumental in transforming the lives of many of these individuals in Sydney. The NDIS supported disability accommodation in Sydney is strategically located to provide access to community activities, public transport, and local amenities, thereby fostering independence and social interaction.
Supported disability accommodation harnesses the NDIS to create a nurturing, personalised, and enriching environment for individuals with disabilities. This system is not merely about providing care – it's about encouraging self-reliance, facilitating involvement within the community, and enhancing the overall life quality of its beneficiaries.
In this article, you can explore ten ideas to make the most of this disability accommodation.
Embrace Personalisation
Every individual is unique, and the same goes for their care needs. Personalised care plans are at the heart of NDIS-supported disability accommodation. Embrace this customisation to ensure that the services align with personal goals, preferences, and needs.
This might involve having a say in routine activities, selecting your preferred care workers, or customising the living space to your comfort. Taking an active part in this personalisation process ensures that the accommodation feels more like a home and less like a facility.
Leverage In-Home Support
From personal care to domestic assistance, supported disability accommodation often includes a range of in-home support services. These services aim to enhance independence and comfort, providing support while respecting personal space and autonomy.
Whether it helps with cooking, cleaning, shopping, or mobility assistance, these services make day-to-day living easier and more manageable.
Engage in Social Activities
Social engagement is vital for mental well-being. Participate in the social activities organised by your accommodation provider. These could be group outings, game nights, hobby clubs, or fitness sessions – activities that promote interaction, friendship, and a sense of belonging.
Utilise Therapeutic Services
Many supported disability accommodations offer therapeutic services such as physiotherapy, occupational therapy, or counselling. Make the most of these services to improve physical health, mental well-being, and overall quality of life.
Participate in Skill Development Programs
Skill development programs are excellent platforms for learning and self-improvement. Whether it's cooking, gardening, art, or digital skills, these programs empower individuals to gain confidence, independence, and a sense of achievement.
Take Advantage of Respite Services
Respite services provide temporary relief for individuals and their primary caregivers. It's a chance to experience a change of scenery, meet new people, and engage in different activities.
Explore Community Inclusion Programs
Community inclusion programs focus on promoting social participation and integration. These programs can range from volunteering opportunities to community events and cultural activities. Participating in these can help in building social networks and improving societal involvement.
Foster Independence
Supported disability accommodation aims to foster independence among individuals. Utilise the resources and support available to learn new skills, make decisions, and manage daily tasks independently.
Communicate Openly
Open communication with support workers and care coordinators is crucial. Discuss your needs, preferences, and concerns to ensure that the support you receive is most effective for you.
Make the Space Your Own
Personalise your living space to make it comfortable and familiar. This could involve decorating the room with personal items, photos, or artwork. A relaxed environment can significantly enhance one's sense of well-being and contentment.
Wrapping up
NDIS supported disability accommodation in Sydney allows individuals to lead fulfilling, inclusive, and independent lives. By leveraging these ideas, individuals can maximise the potential of their accommodation experience, turning it into a pathway for personal growth and enhanced quality of life.