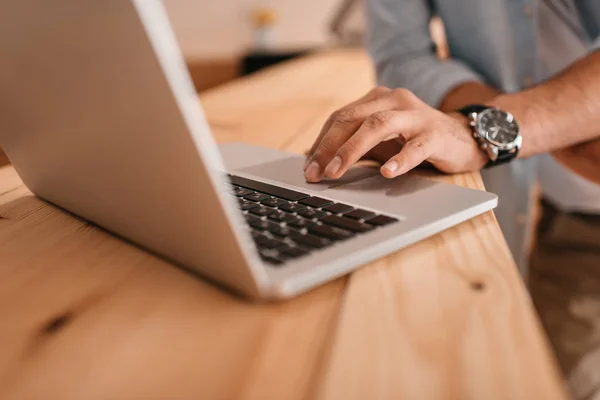 The women's fashion industry has always been one of the most important industries all over the world. This is because of the never-ending demand for clothes and accessories. Clothing is not just a necessity but also a luxury for which people are ready to pay any price. With the upgradation of technology and the introduction of e-commerce platforms, this industry has been boosted to a great extent in terms of popularity and profitability. This is because new technology that includes e-commerce platforms provides the latest tools that make every process super easy and fast. Here are some of the best improvisations that tech did to almost every brand in the fashion industry:
Presence across multiple platforms: This is the best way to create any brand's online presence. In this era of e-commerce, customer's majorly get to know about the latest trends through online platforms only. This presence is being made by frequent messaging, and many similar ways. Such awareness among customers resulted in a great response in terms of increased purchases. Also, this benefits the industry in the long term and short term too. This has become such a popular technique that most brands in the industry have either already made their online presence or are planning to do so.
Wider audience range: Reaching an audience worldwide has become super easy nowadays with the latest tools and techniques. You can reach countless customers with no geographical barriers. You can even know the audience that is interested in a product that you sell or a similar product through their online search habits. With the introduction of this feature of e-commerce platforms, you can attract a limitless audience that is your potential customer and even track their shopping journey. Through this easy process, the overall fashion industry has got a significant boost. Tools that help are SEO, e-mail marketing, and social media ads.
New technologies for better management: Now retailers are not just limited to an offline store for maintaining and increasing their sales. Thanks to technological upgradation, now business owners have multiple apps and software to manage and grow their businesses. Also, they can keep the track of the cost and manage the workflow in a better way and execute their marketing strategy at their fingertips. Also, they can improve the complete shopping experience of their customers by making it super smooth and hassle-free. Keeping the track of every employee is also a super easy task with the help of multiple software that allows both employer and employees to assign and update the tasks.
Smooth and faster shopping journey: E-commerce has surely reduced the shopping duration as it provides the delivery of every product in the least time to customers located in varied locations all over the world. Such easy shipping and services create a loyal customer base for brands in every industry including the fashion industry. This gives customers an option to shop for their essentials without heading out of their homes or office. Also, this feature increases the goodwill of the brands which ultimately results in an increase in overall profitability and awareness.
Lower cost: Earlier every retailer needed to own a physical store no matter which industry he belongs to. This cost was among the major expenses so not many people could manage to run a clothing business in the long term. But with the latest online apps, integrations, and software it is possible to operate a business without setting up any physical store. Now the major chunk of cost can be eliminated by setting up an account with any such e-commerce service provider. This has boosted the overall sales of the fashion industry as more and more people now online and earns profit contrary to older times when only brick-and-mortar stores were the only source to sell products.
Personalized experience of customers: Now the sellers can display all the products online to their targeted audience based on their previous online shopping and search interest. This technique provides the customers with exactly what they are interested in resulting in instant conversion. This increases the profit of the seller and makes the buyer think that their interests and needs are being taken care of by online retailers and brands. This also leads to an increase in customer loyalty.
These were some of the best ways through which the advancement in technology has led to a major boost in the overall growth of the fashion industry.
Author's Bio: The author of this article has a keen interest in Technology and Womens Clothing and gives productive advice on technology. This conclusion comes with a thorough research for a better understanding of the readers who are interested in technology and fashion.